What Happened To Judy Garland's Role In Annie Get Your Gun?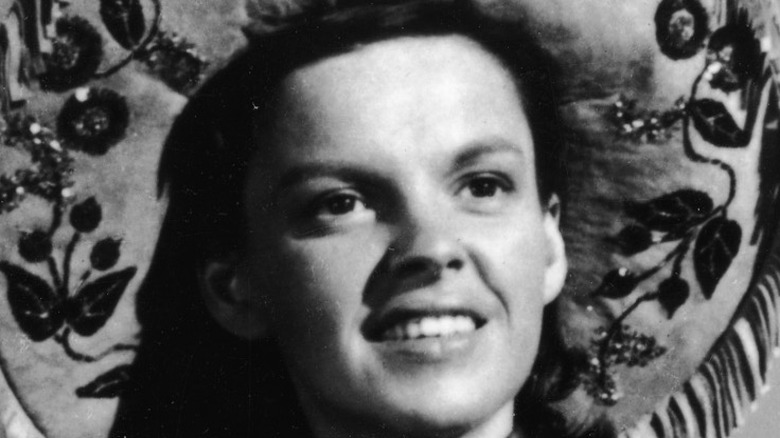 Hulton Archive/Getty Images
When the rights to Irving Berlin's 1946 Broadway musical "Annie Get Your Gun" were sold to MGM studios, leading lady Judy Garland was the first choice for the title role (via Comet Over Hollywood). Garland was to play Annie Oakley — the singing, gun-toting heroine that Ethel Merman made famous on Broadway — and share the screen with her co-star from "The Wizard of Oz," Frank Morgan. Neither star completed the project. Morgan died of a heart attack soon after filming began and was replaced by Louis Calhern, according to IMDb. As for Garland, she stopped going to rehearsal and was replaced by Betty Hutton.
Years later, Hutton divulged in her autobiography, "Backstage, You Can Have: My Own Story," the details of Garland's departure and her own picking up of the role. Hutton wrote that Garland felt unsuited to play the part of Annie and was fired by MGM Studios after she stopped showing up to the set. Luckily, Hutton, who had wanted to play Annie ever since she watched Ethel Merman on Broadway, was excited to take aim at the role. "I'm so excited I can't sleep," she told the Associated Press at the time (via Comet Over Hollywood). She had begged her previous studio, Paramount, to buy rights to the musical, and said, "I really bawled them out when they let MGM get it."
Betty get your gun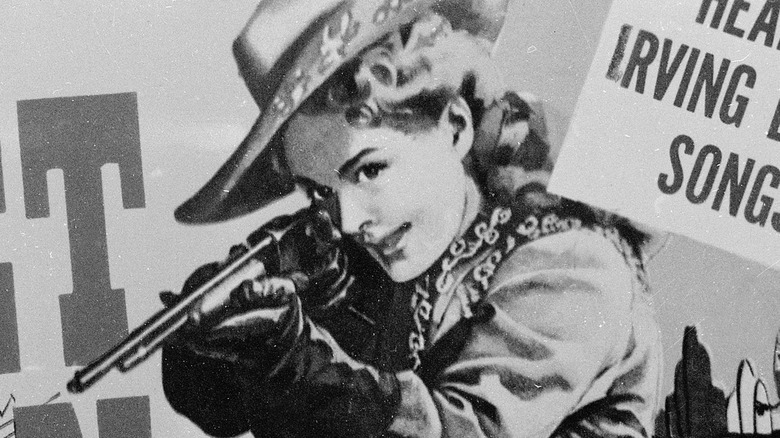 Hulton Archive/Getty Images
Judy Garland was fired by MGM Studio from her role in "Annie Get Your Gun" during a difficult time of her life. According to her IMDb biography, Garland's health was deteriorating by the late 1940s. After an attempted suicide, she entered rehabilitation in 1949. Upon returning to work with MGM Studio, Garland was suspended from three successive films, each time being replaced by another actress.
Betty Hutton was thrilled to fill Garland's shoes, but according to Comet Over Hollywood, she went on to have a relatively short career, only making three additional films. Later, the two actresses met and compared notes. "Years later, while we were both working in Las Vegas, Judy and I became very good friends," Hutton wrote in her autobiography (via Comet over Hollywood). "She told me then she had never wanted the picture, and it wasn't right for her. She admitted the part was right for me, and after all was said and done, she was happy I got it."
If you or anyone you know is having suicidal thoughts, please call the National Suicide Prevention Lifeline​ at​ 1-800-273-TALK (8255)​.