Whatever Happened To Mike Shinoda From Linkin Park?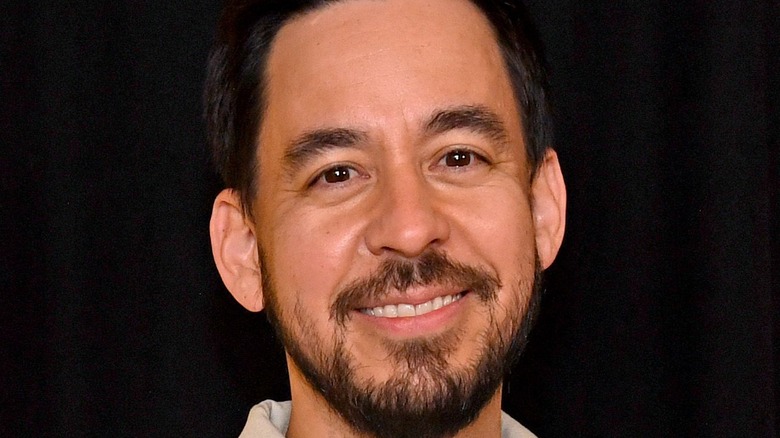 Kevin Mazur/Getty Images
When the band Linkin Park first hit the music scene in the early 2000s, it was impossible to walk by an angsty teenager without hearing Chester Bennington's gravelly howls emanating from their iPod headphones. The group first began to take shape when bandmates Rob Bourdon, Brad Delson, and Mike Shinoda met in high school in Southern California. Connecting over their love of music, the three formed the band Xero in 1996 (per AllMusic). Three more members joined soon after — Dave "Phoenix" Farrell, Mark Wakefield, and Joseph Hahn.
After struggling to get any sort of commercial attention, Xero lost singer Mark Wakefield, who apparently couldn't see the band's slowly budding potential. In search of a new singer, the guys of Xero eventually found Chester Bennington, whose presence would mark a turning point for the fledgling group. After trying a new name, Hybrid Theory, the band eventually settled on Linkin Park as an homage to the neighborhood in Santa Monica, California.
Despite being difficult to categorize at first due to its mix of aggressive metal, atmospheric electronic, hip hop, rap, and pop-like hooks, Linkin Park eventually found its fan base and went on to win two Grammys. In 2001, "Crawling" won best hard rock performance, and in 2005, "Numb/Encore" won best rap/sung collaboration. 
Mike Shinoda branches out from Linkin Park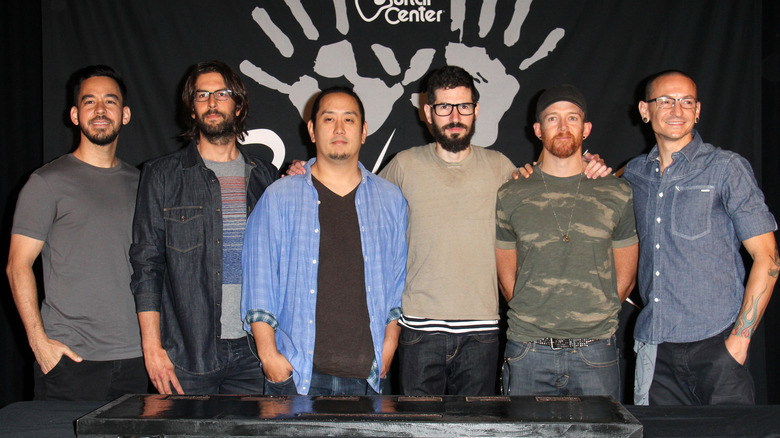 Kathy Hutchins/Shutterstock
Over the past few years, MC and Linkin Park vocalist Mike Shinoda has spent a lot of time at home, sheltering in place. Like many people, this forced break from regular day-to-day activities gave him lots of time to evaluate his relationship with his work.
According to an interview with Rolling Stone, Shinoda has unlocked a new way to make music: through the power of video live streaming service Twitch. "The pandemic has made us all have a little bit more of a feeling of not having any control over things," Shinoda told Larisha Paul of Rolling Stone. "[Normally,] I would go to a restaurant and eat. I would go play a show; I would go watch a show. ... Introducing something that I could control was a positive thing. I can say to myself, I'm going to go on [from] 10 to noon every weekday and make something new from scratch."
'A community inside the community'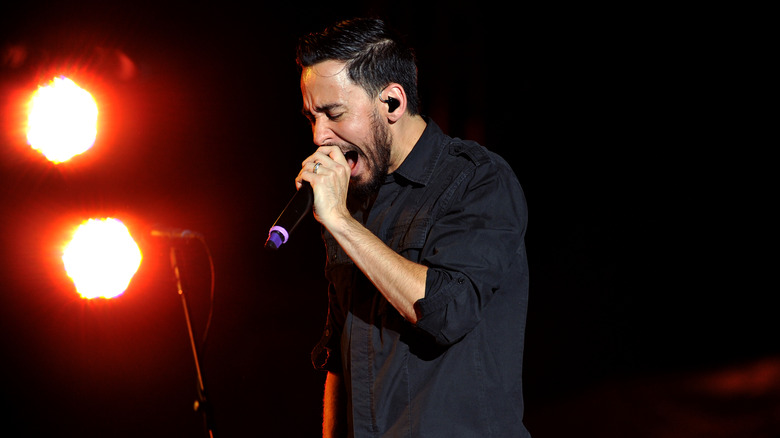 mooinblack/Shutterstock
Make something new he did. During this pandemic musical Twitch experiment, Mike Shinoda told Rolling Stone that he created more than 150 instrumentals live and even put out three compilation albums in what he's calling the "Dropped Frames" series. Additionally, Shinoda released a single, "Happy Endings," written via Zoom and then released as an NFT first. It's clear that the man isn't afraid to take creative chances and explore emerging technologies.
Two years into the seemingly endless pandemic and Shinoda is reportedly knee-deep in a new musical experiment he's calling the #ShinodaProduceMe series. The series gives fans and followers an opportunity to send Shinoda their demos, which he produces live on Twitch and then returns back to the artist to use however they like. When talking about his inspiration behind turning to Twitch, Shinoda revealed to Rolling Stone, "First and foremost, I wanted to keep the community together. I wanted to create this little nucleus — maybe it's like a community inside the community — and everyone's welcome to come in and hang out."