How Dean Martin Changed His Appearance For Hollywood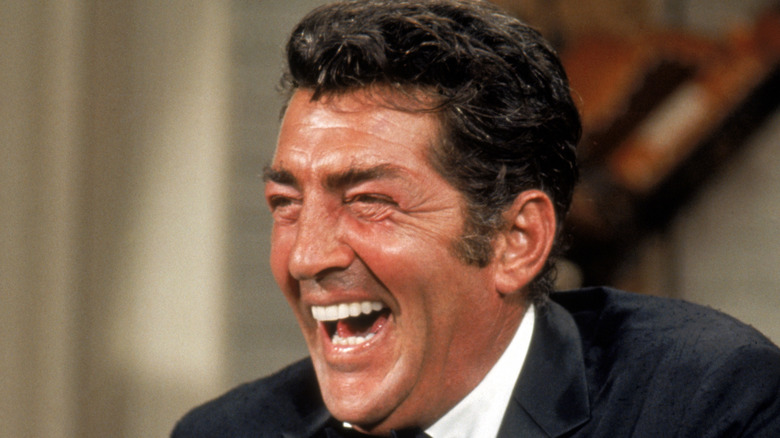 Martin Mills/Getty Images
Legendary crooner, variety show host, actor, and member of the Rat Pack Dean Martin is known for his iconic voice and versatile entertainment resume. As a jack-of-all-trades, Martin was known as "the king of cool." Despite his long and vast career, his rise in show business wasn't all glitz and glamor — at least in his opinion.
UDiscoverMusic explains that Martin was born to an Italian-American family, and that his birth name was Dino Paul Crocetti. He grew up working in multiple professions before hitting it big in Hollywood, spending time in steel mills, fighting as a boxer, and dealing cards in speakeasies in small-town Ohio. When beginning his singing career, he met Frank Sinatra in New York by the 1940s and then opened a nightclub act in Atlantic City. Before these moves, however, he changed his name first to Dino Martini, but there was already another singer named Nino Martini. To avoid confusion, Dino Martini became Dean Martin (via The Vintage News). 
Dean Martin had plastic surgery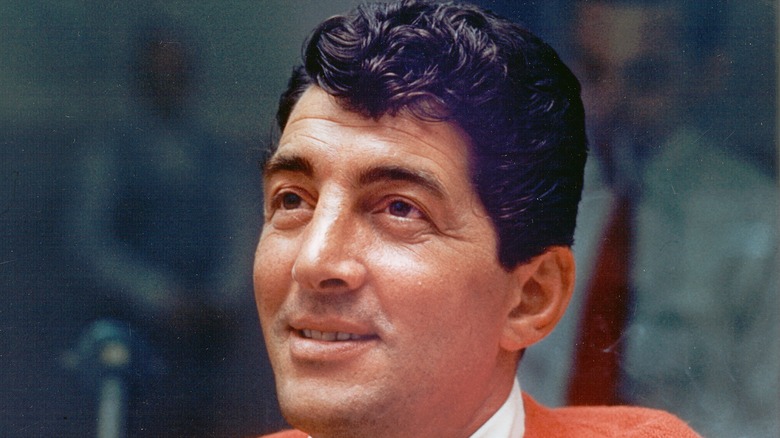 Michael Ochs Archives/Getty Images
His name was not the only thing that Dean Martin changed before becoming a major figure in the entertainment industry. According to Brightside, Martin broke his nose as a child. Unhappy with its appearance as his career began to take off, he underwent a rhinoplasty. The plastic surgery did not make a drastic change to his nose, but it made it slimmer and reduced its size. Penn State York connects the broken nose with his years as a boxer, an injury that included a split lip as well. Martin's surgery corrected both his lip and his nose.
Now Hollywood ready, Martin went on to appear in 67 film or television productions and received Emmy and Golden Globe nominations, including a win for Best TV Star in 1967 as part of his time hosting the eponymous Dean Martin Show (via IMDB). His musical performances with songs like "That's Amore" and "Everybody Loves Somebody" are remembered to this day for his powerful voice and his performances with a drink and cigarette in hand.