What Was The Last Movie Marlon Brando Starred In Before He Died?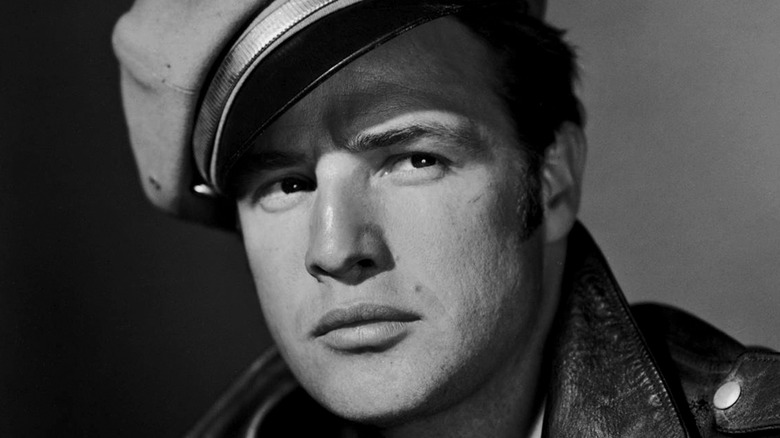 Columbia Pictures/Getty Images
Not many performers had a greater Hollywood run than Marlon Brando. He was launched into stardom in 1951 after bringing Tennessee Williams' Stanley Kowalski to life in the big-screen adaptation of "A Streetcar Named Desire." Lead roles in legendary films like "On the Waterfront" (1954) and "The Godfather" (1972) furthered this iconic actor's legendary status.  
However, from 1980 onward he took several long breaks from movie roles (per IMDb). In fact, Brando only acted in a total of eight films after that year, which included a pseudo reprisal of his Don Corleone role for "The Freshman" (1989) and a hilarious role as an angry Swedish American prison Warden in "Free Money" (1998).
In his final film role, Brando was cast alongside Edward Norton and Robert DeNiro in a supporting role that was directed by Frank Oz. While a moderate success at the box office, Brando's last film was one that was positively received (per MSN). A great endcap to a storied career: Brando plays DeNiro's mentor in "The Score."
'The Score' co-starred Brando as a fence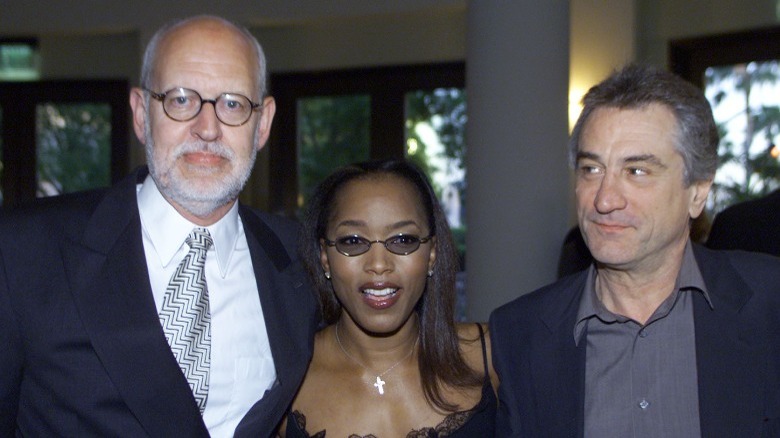 Kevin Winter/Getty Images
The film revolves around Robert DeNiro's character, Nick Wells, who is an aging criminal looking towards retirement. Specializing in safecracking, Wells wants nothing more than to step back from a life of crime and devote the rest of his time to his true passion: operating his jazz club with his long-time girlfriend. Complicating things is Wells' business partner and mentor, Max (Marlon Brando). Using his influence as a fence — a term for someone who buys stolen goods for resale — Max pressures DeNiro into one last job in which he'll rip off the Montreal Customs House with an inside man, Jackie Teller (Norton) (via IMDb). 
Garnering a respectable 73% on Rotten Tomatoes, this classic heist film also won co-star Angela Bassett an NAACP Image Award for her performance as Dianne, DeNiro's girlfriend (per NAACP).
The onset antics reported from cast and crew members working on "The Score" show a side of Brando that the public might not have been expecting. Brando was opposed to wearing pants during the filming — forcing director Frank Oz to film him from the waist up, as the Independent notes. And, according to Factinate, Brando also employed the use of a remote control "Whoopie Cushion" to pester DeNiro during filming. 
Brando and DeNiro appear on screen together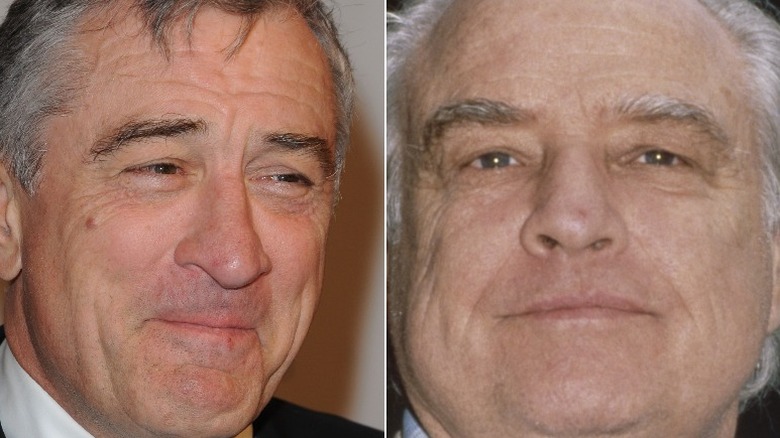 Hayk_Shalunts/Shutterstock
One might think that Marlon Brando and Robert DeNiro would have appeared together on screen several times before "The Score" was made, given that both their careers involved films with similar criminal themes. Much of this could be attributed to both actors being tied to "The Godfather" trilogy. But in fact, "The Score" marked the first time these two iconic actors ever appeared on screen in the same scene. While Brando had an Oscar-winning performance in the film "The Godfather," DeNiro did not play a role in the franchise until the second installment, in which he played a younger version of Brando's Don Vito Corleone during the 1910s (per IMDb). 
Together on the screen, at last, these two great method actors played off one another in unforgettable performances. While maybe it's not the greatest film either actor ever made, "The Score" marked a great way for Brando to exit the world of acting.