The Surprising History Of What Ended Up Happening To Clark Gable's Best Actor Oscar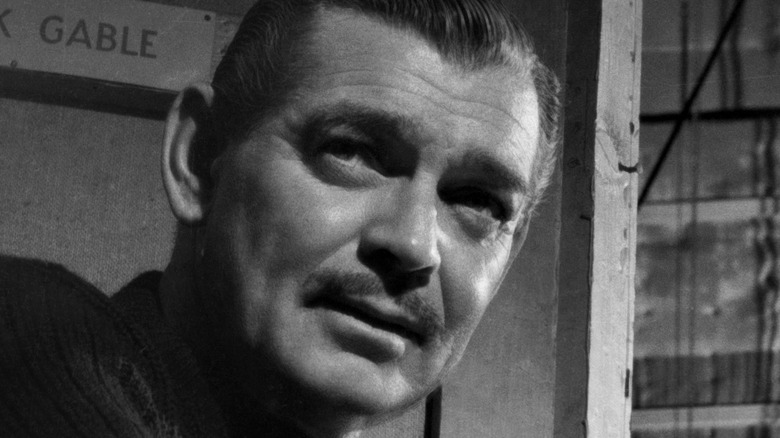 Print Collector/Getty Images
What do Hollywood actors do with their Oscars? Pleasingly, not all of them end up in pride of place on a mansion mantel. Per People, Kate Winslet reportedly keeps her statuette on display in the bathroom, as does fellow Brit Emma Thompson according to The Guardian, which also reports that Reese Witherspoon was at one time planning to turn her Oscar into an ostentatious necklace or door-knocker and that Nicholas Cage once claimed that his Oscar was "in a truck somewhere moving through Louisiana," which was apparently part of his bizarre attempt to prevent officials from being able to pin down his permanent state of residence. Or something.
It is often assumed that the Oscars remain with the actors themselves — or at least their close families and loved ones — for the rest of their lives, after which they become precious family heirlooms. But the truth is, that hasn't always been the case. In fact, the best actor Oscar won by Clark Gable way back in 1935 had a tumultuous history, according to classic Hollywood expert Dina Di Mambro (via Classic Hollywood Bios).
Though best known for "Gone With the Wind," Gable actually won his only Oscar for the 1934 comedy "It Happened One Night," a crowning glory in a distinguished career of more than 60 films. Gable, though, thought little of the statuette and reportedly used it as a doorstop before giving it away.
Clark Gable's Oscar: rescued by Spielberg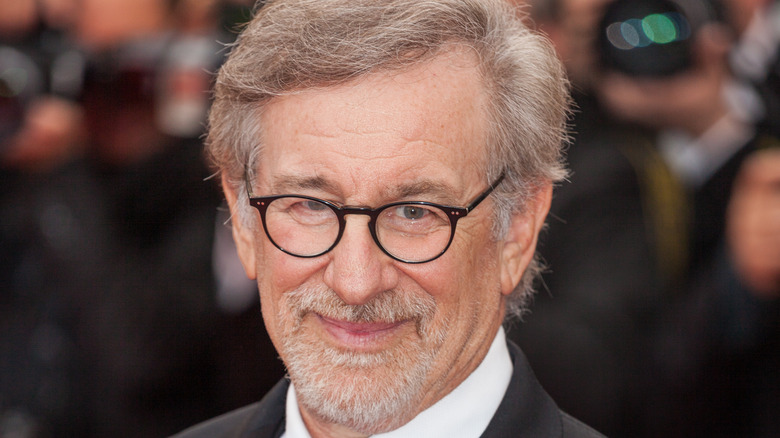 taniavolobueva/Shutterstock
According to Dina Di Mambro, Clark Gable gave his statuette to his godson, Richard Lang, the son of Gable's best friend, the director Walter Lang, who kept it until after Gable's death, and returned it to his family, giving it to the late actor's son, John Clark Gable (via Classic Hollywood Bios).
John Clark sold his father's only Oscar at Christie's auction house in 1996, per Clark Gable's biographer, Warren G. Harris. The Hollywood establishment was appalled by the move, deeming that the sale devalued the Academy Awards as it meant that the famous statuettes could now be bought, rather than earned. But a surprising intervention was made by one of Hollywood's leading lights: Steven Spielberg.
According to Variety, the director entered the bidding war for the statuette, and eventually emerged as the anonymous winner of the auction, security the Oscar for an eye-watering $607,500. But rather than adding the award to his own sizeable collection, Spielberg immediately offered Clark Gable's Oscar back to the Academy of Motion Picture Arts and Sciences, in what the Academy President Arthur Hiller described as an act of "breathtaking generosity."
Explaining the thinking behind his generous gesture, Spielberg stated: "If not with the Clark Gable estate, I could think of no better sanctuary for Gable's only Oscar than the Motion Picture Academy ... The Oscar statuette is the most personal recognition of good work our industry can ever bestow, and it strikes me as a sad sign of our times that this icon could be confused with a commercial treasure" (per Variety).