What Was The Last Movie Bette Davis Starred In Before She Died?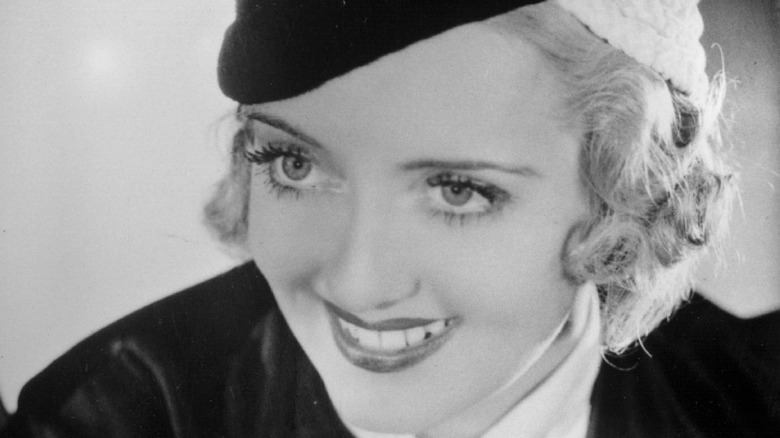 Keystone/Getty Images
Actress Bette Davis is perhaps most well-known for her role in the 1962 classic "What Ever Happened to Baby Jane," about a declining Old Hollywood star, although her film career stretches all the way back to the 1930s, per IMDb. It could be said that Davis' own career followed a similar path as her character "Baby," but few people realize the actress kept working almost up until the point she died, in 1989. Dating back to the '30s, Bette Davis' career was also marked by creative conflicts and contract disputes with her collaborators and also with the movie studios. The last movie she starred in before she died was marred by similar controversies.
According to Biography, Bette Davis was a dancer and Broadway star before she transitioned to Hollywood. By 1932, she signed a multi-year contract with Warner Brothers, where she found major success with roles like "Of Human Bondage," which almost won her an Oscar. By 1936, though, Davis began to feel dissatisfied with roles she was offered at Warner Brothers despite the fact she would win two Oscars that decade. 
This led to a contract dispute and a lawsuit which she fought but eventually lost, as History of Yesterday notes. Following that, Davis returned to Warner Brothers where she would have success up until the early 1960s. Her career then stalled before it was briefly revived by "What Ever Happened to Baby Jane," among just a few other movies. Yet, Davis' willingness to take on the powers that be remained with her, right up until her final film role.
Bette Davis quit her final movie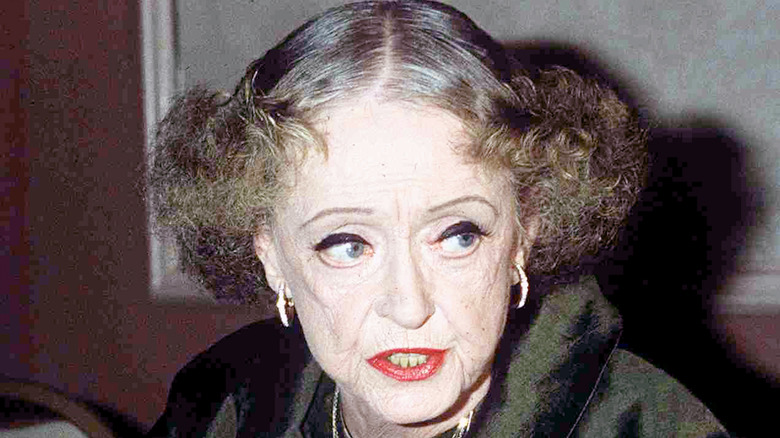 Kypros/Getty Images
Bette Davis died less than a year after her last film finished production (per Britannica). The film, called "Wicked Stepmother," was directed by Larry Cohen, who had written the role specifically for the classic Hollywood legend, per an essay Cohen wrote for Film Comment. Davis quit the movie before it wrapped, and Cohen alleged that she left due to an extreme loss in weight, related to a dental procedure, as the Los Angeles Times notes.  However, Davis revealed that she left for another cause entirely.
In the end, Davis had creative differences with director Cohen and summed up the issue by telling the Los Angeles Times, "I'm not a vain person, but at 80 years old I don't want to look the way I looked [in "Wicked Stepmother"]. It seriously could be the end of anybody ever hiring me again." To explain the lead's sudden disappearance from the movie, Cohen created a daughter for Davis' character. Both characters inhabited the same body, but not at the same time. When one was in the body the other was in a cat, according to Bustle. Confusing? Yes. Tragically, Bette Davis died shortly afterward of breast cancer at the age of 81, and would never appear in a movie again, per IMDb.