Here's How Bette Davis Wound Up Starring In All About Eve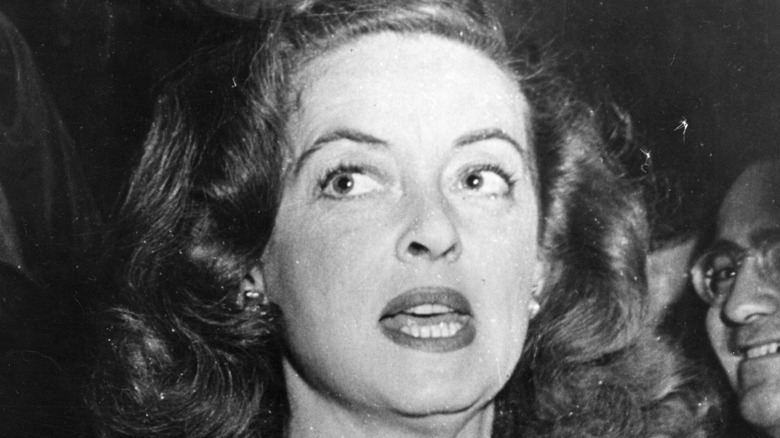 Keystone/Getty Images
When we consider cinema from way back in 1950, the year Disney released "Cinderella" and Billy Wilder starred in "Sunset Boulevard," one movie stands out for film fanatics perhaps more than any other: Joseph L. Mankiewicz's "All About Eve."
Starring Bette Davis in one of her most famous performances as the acerbic veteran actress Margo Channing, "All About Eve" is a sizzling satire of Hollywood itself, and of the mentalities of the people who make it to the top of the American film industry. Though the movie was only the fourth-top-grossing release of 1950, it has since gone down in history as a classic and is today frequently listed among the greatest films of all time.
"All About Eve" was the major winner at that year's Academy Awards, being nominated in a record-breaking 14 categories and winning in a total of six categories, including best picture, best screenplay, best director, and best supporting actor for George Sanders, according to filmsite.
But looking at the accolades won by "All About Eve" alone ignores what makes the film so memorable today: namely, Davis herself, who so completely takes on the role of Margo Channing that many have assumed that the character was written especially for her, according to The New York Times. However, the story behind Davis' career-defining part didn't come to her anywhere nearly as smoothly as we might imagine.
Bette Davis: 'Colbert's replacement'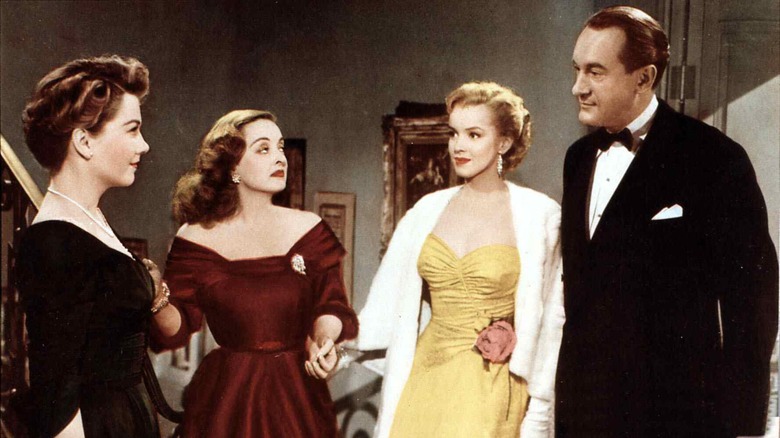 United Archives/Getty Images
Per The New York Times, Bette Davis was not the first actress writer-director Joseph L. Mankiewicz had in mind after he had completed the script, nor was she the first choice of Darryl F. Zanuck, the film's producer. In fact, another actress, Claudette Colbert, had already been cast when production started, but Colbert suffered a back injury just as filming was due to begin. The film was plunged into chaos, with Mankiewicz and his production crew suddenly tasked with finding a replacement at short notice. Per the same source, Mankiewicz initially had in mind the English actress Gertrude Lawrence, while Zanuck's first choice for the role was the wartime icon, Marlene Dietrich. Both were very much in demand at the time of shooting, while Davis' career was considered to be waning.
Davis was highly enthusiastic about the project, though playfully self-deprecating about her role, referring to herself as "Colbert's replacement" on set, according to the same source. Even in her own lifetime, Davis came to be closely identified with the character of Channing, with audiences assuming that she must have had the same diva-ish cattiness off camera. However, Davis herself told The New York Times: "I'm so unlike Margo Channing as a person that it isn't even funny. She is a thorough actress on and off. I forget I'm an actress when I'm not working. There is an image of me, which is not me — at all. If you really are a b****, you wouldn't play those parts."