The Disappearance Of Lauria Bible And Ashley Freeman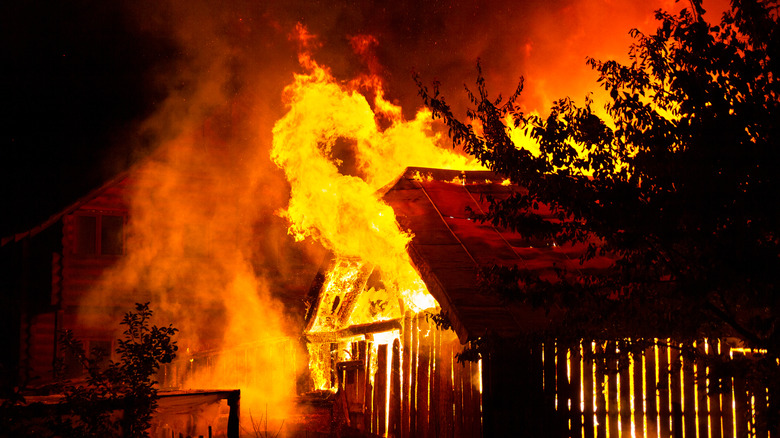 Bilanol/Shutterstock
According to People, Lauria Bible and Ashley Freeman had been friends since kindergarten. On December 29, 1999, the two 16-year-old girls got together for a sleepover in celebration of Freeman's birthday at the Freeman family's mobile home in Welch, Oklahoma (via KJRH). The next day, firefighters responded to a fire at the home. There, they found the mobile home destroyed by fire. Inside were the bodies of Kathy and Danny Freeman — both were found with gunshot wounds to the head. Ashley Freeman and Lauria Bible were nowhere to be found.
Given the condition of Kathy and Danny Freeman's bodies, it was clear to investigators that the fire had been intentionally set. Meanwhile, the search for the girls has been going on since and has yielded little in the way of physical evidence.
Investigators initially focused on two suspects, according to People. Their names were Tommy Lee Sells and Jeremy Jones. The two were convicted of entirely unrelated murders but had confessed that they were responsible for the killings and the girls' disappearance. However, investigators were ultimately able to rule them out as the perpetrators.
A small piece of evidence found years earlier — and overlooked by the case's investigators — would ultimately offer a break.
A private investigator held a key to the case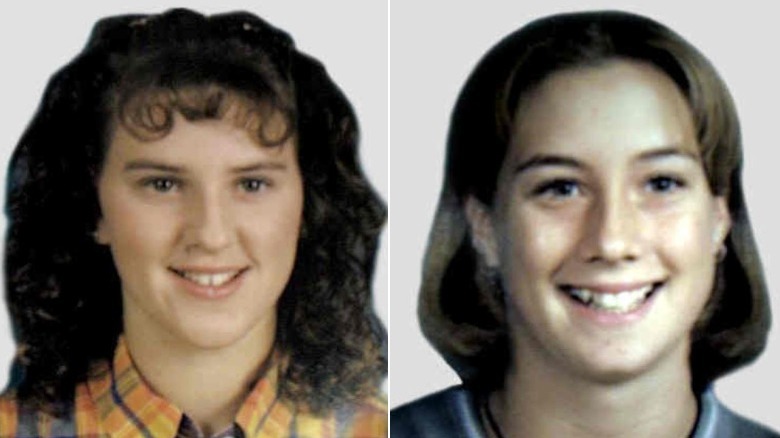 National Center for Missing and Exploited Children
According to People, just days after the 1999 murders, a private investigator named Tom Pryor found an insurance verification card in the Freemans' driveway. The information on the card pointed Pryor in the direction of a woman who had been living with a known drug dealer named Phil Welch, and eventually to a car sitting in a salvage yard, inside of which he found girls clothing and a rental receipt for the mobile home that Welch lived in.
Pryor told investigators about the insurance card, but they never entered it into evidence. The card would stay in Pryor's possession until nearly 20 years later, when the District Attorney office and the Oklahoma Bureau of Investigations got in touch with Pryor while investigating the case.
Investigators believed that Welch and two associates — David Pennington and Ronnie Busick — had murdered the Freemans over a drug debt. They kidnapped the Ashley Freeman and Lauria Bible, but would eventually murder them as well.
Busick was the only one of the offenders still alive at the time charges were ready to be filed. He plead guilty on charges of being an accessory to murder in Kathy and Danny Freeman's murders but denied having anything to do with the disappearance of the two teenage girls (pictured above — Bible on the left, Freeman on the right).
Many attempts have been made over the years to locate the girls, but so far, they have all come up empty.