The Late Rock Star Who Helped Inspire The Batman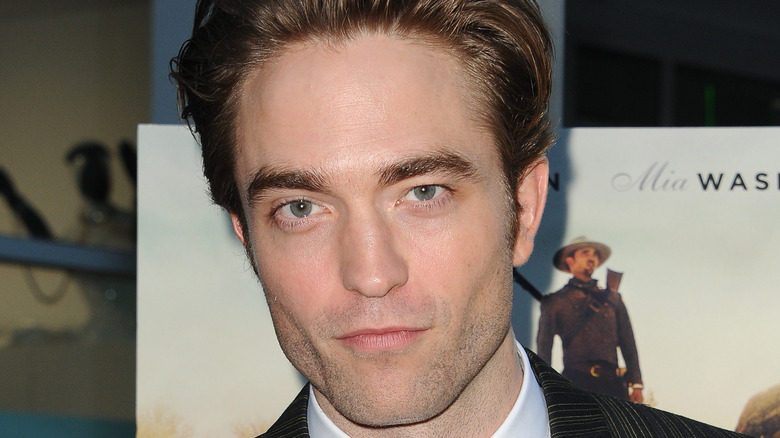 Tinseltown/Shutterstock
From the very first trailer for writer-director Matt Reeves' "The Batman," starring Robert Pattinson in the role of the caped crusader, fans of the cowl and the cape knew they were in for something different, with Pattison's long, black bangs and brooding persona signaling a darker and more emotive tone to the character. Accompanying that early look was a cinematic update of "Something in the Way," from '90s-era grunge band Nirvana, whose lead singer Kurt Cobain died by suicide in 1994 (via Biography). While that choice of music certainly sets the tone for a movie that Rotten Tomatoes calls "a grim, gritty, and gripping super-noir," Nirvana — and Cobain specifically — inspired Reeves in one other way as well.
While writing "The Batman," Reeves knew he wanted to present a different side to the Batman's alter-ego, Bruce Wayne, who, more often than not, is portrayed as a philandering billionaire playboy in movies starring Michael Keaton, Christian Bale, and Ben Affleck, among many others (per Variety). As Reeves told Empire Online, the filmmaker listens to music whenever he writes, and in the case of "The Batman," Nirvana provided the right inspiration in more ways than one. "[A]s I was writing the first act, I put on Nirvana's 'Something In The Way,'" Reeves said. "That's when it came to me that, rather than make Bruce Wayne the playboy version we've seen before, there's another version."
Matt Reeves based his Bruce Wayne on Kurt Cobain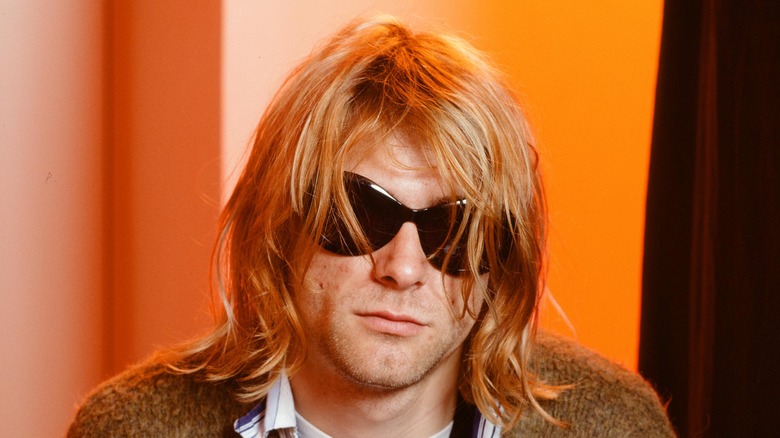 Koh Hasebe/shinko Music/Getty Images
As well as using Nirvana's music for inspiration while writing the script for "The Batman," Reeves also patterned his characterization of Bruce Wayne after the life of the late rock singer, Kurt Cobain. In most Batman movies, Wayne is a high-rolling and sometimes cocky socialite. In Reeves' view, that approach had been done, and he realized there could be a side to Bruce Wayne that remained unexplored; someone, Reeves said, "who had gone through a great tragedy and become a recluse," per New York Post. While writing the script, he also turned to director Gus Van Sant's 2005 fictionalized tale of Kurt Cobain, "Last Days," from 2005 (per IMDb).
Once settled on his version of Wayne, Reeves knew Pattinson was a perfect fit for the part, especially after seeing Pattinson's performance in the Safdie Brothers' 2017 movie "Good Time," (via IMDb) As Reeves told Empire Online, "In that movie, you could really feel his vulnerability and desperation, but you could also feel his power. I thought that was a great mix. He's also got that Kurt Cobain thing, where he looks like a rock star, but you also feel like he could be a recluse." Other ways Batman is changed in Reeves' vision include fewer gadgets, according to Pattinson. "Bruce has been hiding away. He's not really a socialite at all. He's building all these little contraptions and things, just with Alfred. And even Alfred thinks he's gone insane!" Pattinson said (via New York Post).