The Truth About Dusty Springfield's Real Name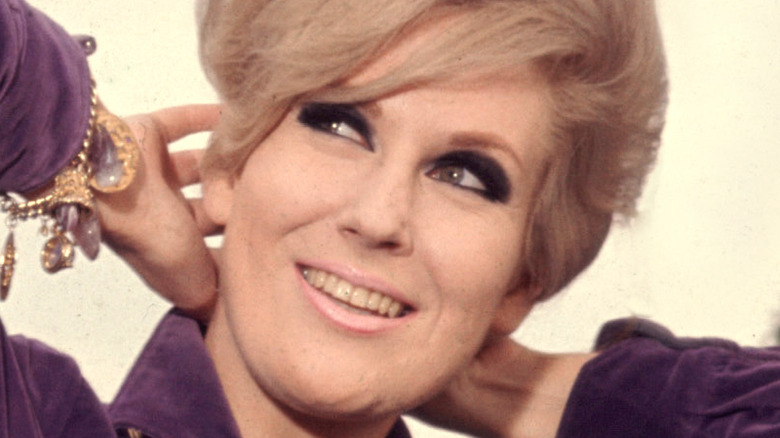 Avalon/Getty Images
From the opening bars to the iconic chorus, "Son of a Preacher Man" is an instantly recognizable hit from the '60s-era English soul singer Dusty Springfield, via AllMusic. Over countless albums and hundreds of hit singles, Springfield defined the sound of her generation, earning the musician high-profile spots in movie soundtracks many years later, like Quentin Tarantino's "Pulp Fiction," among other tributes and honors. It's even said that her music, part of what's called the British "Beat Boom" set the stage for the British Invasion, led by The Beatles later on. As is often the case with successful performers, though, neither Dusty nor Springfield were her real name. 
According to Britannica, the woman whom the world would later know as Dusty Springfield was born in London, England in 1939. She had an unhappy childhood, but she grew up loving the blues and Motown music, and she sang and performed music from a young age. Early on, Springfield even showed a knack for self- reinvention, per Irish Post. When she was only 16, she left school, and although she kept the same name, she did change her persona, updating her look to the mod fashions of the time. The young woman who would eventually be one of the most acclaimed singers of her era was otherwise doomed for a boring life as a librarian, she said. In her view, she needed a change (via Irish Post).
Dusty Springfield was in a band called The Springfields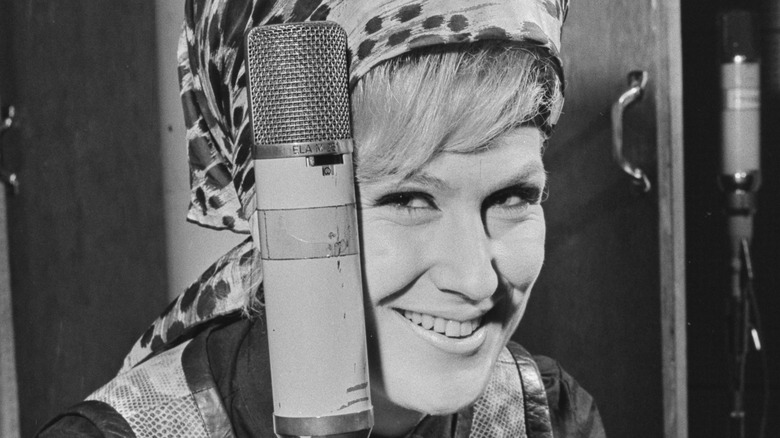 Evening Standard/Getty Images
The artist who would one day be known as Dusty Springfield began her professional singing career in a girl group called the Lana Sisters, with which she recorded just a handful of albums and found only moderate success, via AllMusic. At that point, she adopted the stage name "Shan," the first of two stage names she would have in her career. A few short years later, the Lana Sisters had folded and the singer was in need of a new project. At this point, she turned to her brother, Dion, who was also a musician, to form her next group. 
It was also at this time that she adopted the Dusty Springfield moniker, and that name is related to what that new group she formed with her brother was called. The group that the artist who would one day be called Dusty Springfield formed with her brother, Dion, was a trio called The Springfields. For this reason, all the members adopted the Springfield surname, with new first names as well. Dusty Springfield's brother Dion became Tom Springfield, and Dion's sister chose the name with which she'd become famous, according to Biography.
Dust Springfield found fame as a solo artist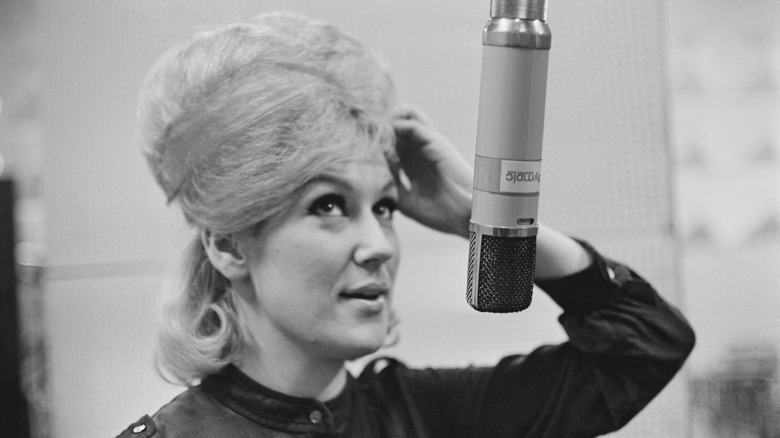 M. Mckeown/Getty Images
Like the Lana Sisters, The Springfields were not a long-lasting project, and by the mid-to-late '60s, Dusty Springfield went solo and brought her stage name along with her. It's during this solo period in Dusty Springfield's career when she released most of her hits, including the aforementioned "Son of a Preacher Man," but also "You Don't Have to Say You Love Me," and "I Only Want to Be With You," among many others, via AllMusic. In addition to a number of classic pop tunes from this time, Springfield also became something of a fashion icon during this period, particularly among the Mods, with black eye-liner and an impressive blonde beehive hairdo. 
Nevertheless, Springfield remained insecure about her appearance, as The Irish Post reports. Eventually, Springfield's career fell into decline, but by the 1980s her work found a new audience when the new wave duo Pet Shop Boys featured her in their hit song "What Have I Done to Deserve This." That guest spot, combined with "Preacher Man" in the "Pulp Fiction" soundtrack cemented Mary Isabel Catherine Bernadette O'Brien, performing as Dusty Springfield, as an all-time great singer, no matter the era, and however trends in fashion may change.