Which Husband Would Elizabeth Taylor Have Married Again?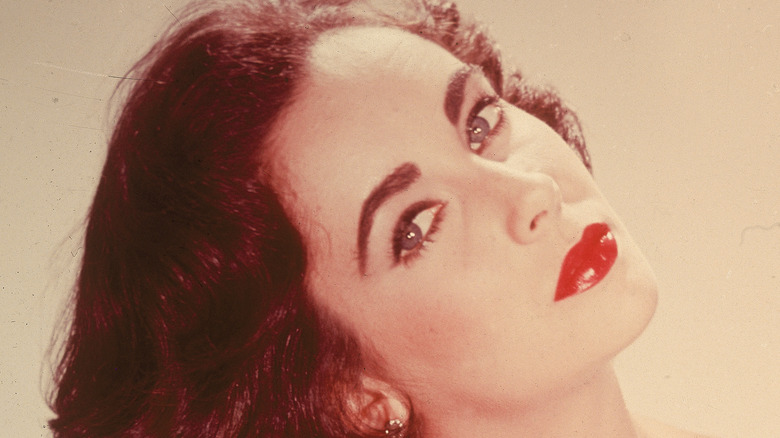 Hulton Archive/Getty Images
Elizabeth Taylor was one of Hollywood's biggest movie stars of the 20th century. She was the epitome of glitz and glam that we associate with Old Hollywood. Throughout her acting career, Taylor starred in 68 films starting in the 1940s. Her most notable films include iconic titles like "Cat On a Hot Tin Roof," "The Last Time I Saw Paris," "Cleopatra," and "Who's Afraid of Virginia Woolf?"
Another lengthy aspect of Taylor's life was her love life, with which Taylor's career in showbiz became intertwined. Her husbands over the years included co-stars, fellow actors, producers, and even businessmen. Her first marriage was to Conrad "Nicky" Hilton, Jr. in 1950, son of the founder of Hilton Hotels and a relative of Paris Hilton. After their short marriage, Taylor married actor Michael Wilding and had two children. Her third husband was Mike Todd, who died in a plane crash. The next year, she married Eddie Fisher, who allegedly left Debbie Reynolds to pursue Taylor.
Elizabeth Taylor married Richard Burton twice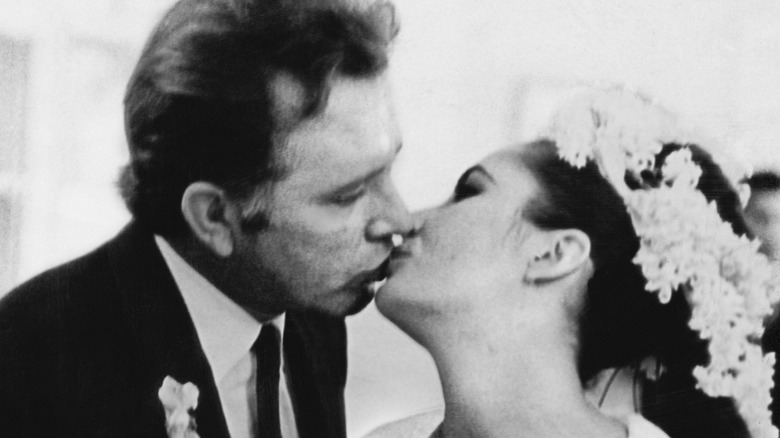 William Lovelace/Getty Images
Elizabeth Taylor's fifth husband and the one most commonly associated with her was Richard Burton. They met on the set of "Cleopatra" in 1962 and famously had ups and downs all well-documented by the public with both positive and negative opinions about them frequently swirling among the press.
It was a classic toxic relationship, with plenty of passionate chemistry but perhaps equally passionate clashes allegedly fueled by alcohol. During production of "Cleopatra," one fight, in particular, left Taylor so injured that it took three weeks for her to be able to resume filming. Even still, Burton claimed that he loved Taylor "to the point of idolatry" in 1971 (via Biography).
Both of their acting careers blossomed while they were married. They co-starred in 11 films together from 1963 to 1973, including "Who's Afraid of Virginia Woolf," which gave Taylor her second Oscar for best actress. IMDb credits it as one of her best performances.
Elizabeth Taylor was still in love with Richard Burton
Stephen Shugerman/Getty Images
In total, Elizabeth Taylor's captivating violet eyes captured the hearts of seven different husbands. However, she actually got married eight times because she and Richard Burton married twice. In 1974, the two divorced after 10 years together. They remarried in 1975 in Botswana but again divorced within a year (via Woman's World).
Taylor and Burton reunited a few times, including for the play "Private Lives" in 1983, just a year before Burton passed away. Despite the infamous fights and two divorces, Biography explains that Burton wrote a love letter to her before his death, though his then-wife denies it. Taylor stated that "I was still madly in love with him the day he died. I think he still loved me, too." In fact, in the book that was later released about their tumultuous, yet passionate romance, Taylor said that she believes they would have gotten married a third and final time.