The Surprising Gift Marilyn Monroe Got From Frank Sinatra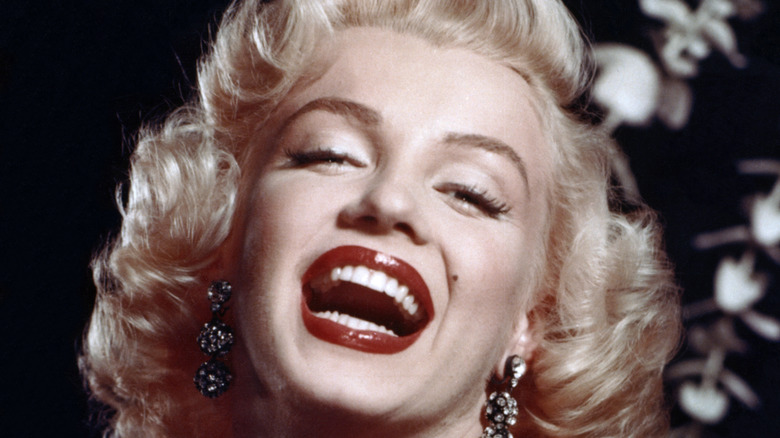 Michael Ochs Archives/Getty Images
Marilyn Monroe rose from humble beginnings as Castroville, California's first Artichoke Queen – The California Sun reports that the then-22-year-old hadn't even been the first choice for the honor — to become one of the biggest popular culture icons of all time.
Her Hollywood career was cut tragically short by her death in August of 1962 (she was just 36, per Biography), but as troubled as she was by the double-edged sword of fame, she rubbed some suitably high-profile and wealthy shoulders along the way. One of these acquaintances was Ol' Blue Eyes himself, Frank Sinatra, who gave Monroe one of the most adorable and surprising gifts she ever received: a dog.
According to How Stuff Works, Monroe had lost a beloved canine companion in her divorce from playwright Arthur Miller. She and Sinatra had become close (she was reportedly closely associated with him and his famous Rat Pack), and so the "My Way" hitmaker saw fit to gift her a new doggy friend.
Marilyn Monroe the animal lover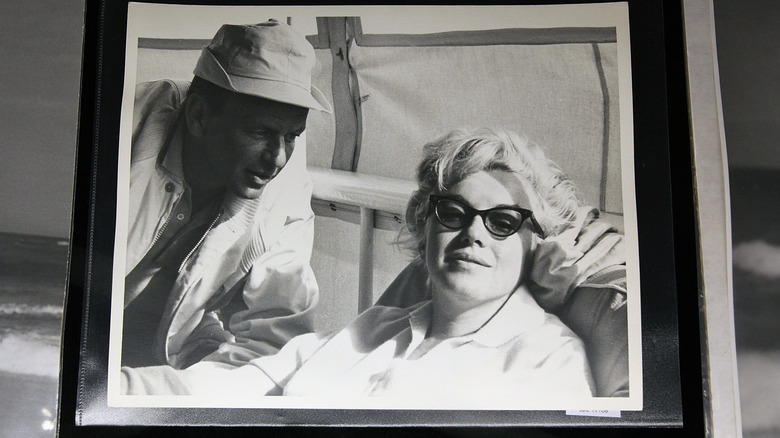 David Livingston/Getty Images
The Marilyn Remembered Fan Club reports that the dog in question was a white poodle, small and adorable in size. Frank Sinatra, it seemed, had bought the dog from the family of Natalie Wood, and Monroe was immediately besotted. She decided to name him Maf (a wry joke of hers, short for Mafia).
Marilyn Monroe being the star she was (Celebrity Net Worth reports that she earned around $24 million dollars in today's money for her movie performances), Maf had come to an adoring home and seemingly wanted for nothing. The pair lived in Hollywood together, and Maf took to sleeping on a magnificent and pricey coat that Sinatra had also gifted Monroe.
In "Marilyn Monroe: The Biography," author Donald Spoto writes that the Hollywood star had several pets over the course of her life, and that she had been profoundly affected by a neighbor's shooting of "her beloved dog Tippy" when she was younger. Per Spoto, Eleanor Goddard said that, when it came to animals, "she loved them all and was always trying to pick up strays."
Marilyn Monroe and Maf were the closest of friends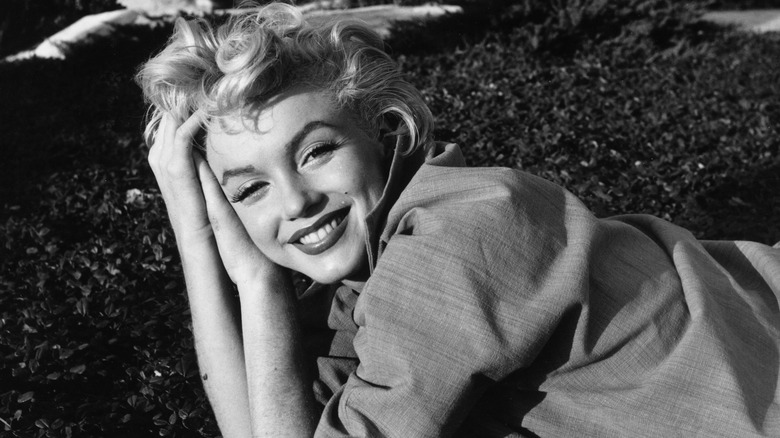 Baron/Getty Images
Of all her companions, human and animal alike, Maf certainly had a very special place in Monroe's heart. In 2010, Andrew O' Hagan wrote a unique and heartwarming biography of the pair's relationship, entitled "The Life and Opinions of Maf the Dog, and of his Friend Marilyn Monroe."
According to the book, Maf's full name was Mafia Honey. He was a Maltese that Frank Sinatra arranged as a Christmas gift for Marilyn Monroe, and they had wonderful adventures in both New York and Los Angeles for the two years they shared together before Monroe's death. The tongue-in-cheek account, told from Maf's own point of view, states that the pair met President Kennedy together!
The Guardian reports that Maf continues to attract a lot of media attention in his own right. So much so, in fact, that two simple Polaroid photographs featuring the dog were added to an auction of Monroe's personal items in 1999. The shots sold for a combined total of a cool $220,000. According to the Daily Record, Maf outlived Monroe, and was taken in by Gloria Lovell, who was Sinatra's secretary, when she died.