How Long Did Bad Vegan's Sarma MeIngailis Spend In Rikers Island?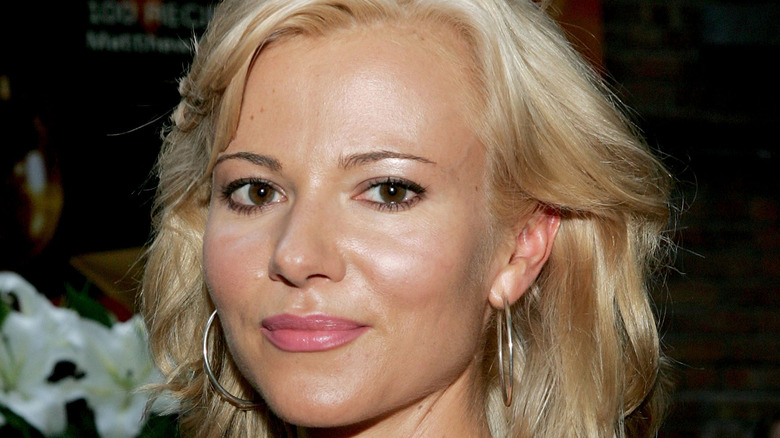 Paul Hawthorne/Getty Images
As told in the 2022 Netflix documentary series "Bad Vegan: Fame. Fraud. Fugitives," disgraced New York vegan restaurateur and author Sarma Melngailis (pictured above) was convicted in 2017 of grand larceny, tax fraud, and conspiracy to defraud investors and employees at her popular New York eateries Pure Food and Wine and One Lucky Duck, according to Vanity Fair. Also wanted in connection to these crimes was MeIngailis' then husband, Anthony Strangis. In 2017, MeIngailis pleaded guilty to some of those charges under a plea deal. How much time, though, did she actually spend in prison?
MeIngailis' troubles began when she met Strangis, whom she married in 2004, as Vanity Fair reports. Prior to that, MeIngallis was a minor food celebrity who owned the Pure Food and Wine and One Lucky Duck, both popular places frequented by stars such as Alec Baldwin, Gisele Bündchen, and Owen Wilson, among others, according to People Magazine. Around 2015, though, employees at MeIngallis' establishments began to walk out over unpaid wages, and both MeIngallis and Strangis drew ire from investors. Shortly thereafter, the high-profile couple disappeared.
The vegan Bernie Madoff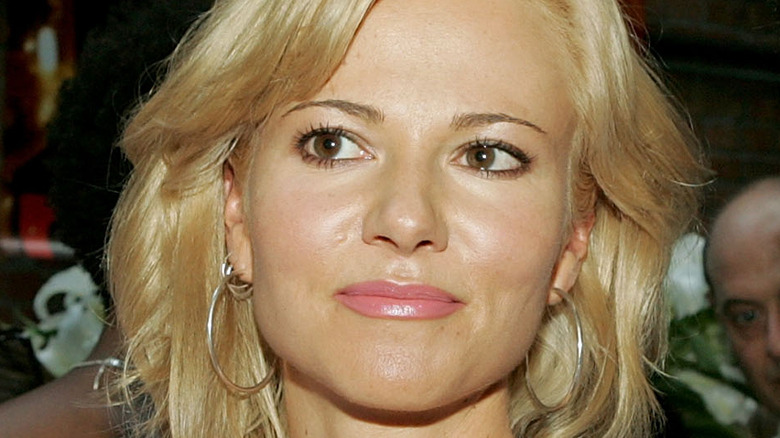 Paul Hawthorne/Getty Images
The couple were caught in Tennessee when they called out for pizza after about a year on the run, and the call was traced back to where the couple were staying (via New York Post). For her crimes, prosecutors hoped MeIngailis would spend up to three years in jail. She could have spent as many as 15. After her court appearance, MeIngailis became known as the "vegan Bernie Madoff." In her defense, MeIngailis ascribed her purported offenses to her husband, who was addicted to gambling. "Why would I destroy what I cared about more than anything else?" she said, according to the New York post.
MeIngailis has also claimed that she was pressured by Strangis to commit crime. "He convinced me I'd be empowered in ways I couldn't imagine," Melngailis said. "I would have access to unlimited resources so that I could grow my brand all over the world, make the documentary I always wanted to make — the one that would finally change people's ways and help eradicate factory farming," she continued, per Stylist.
Sarma MeIngailis spent far less than three years in prison
Shortly after her arrest,  MeIngailis agreed to a plea bargain. As part of that deal, she would admit to grand larceny, tax fraud, and conspiring to defraud by stealing roughly $200,000 from a single investor, although MeIngailis and Strangis were believed to have stolen more than $1 million in total from all of MeIngailis' various businesses, which was then transferred to their personal accounts. MeIngallis also was charged with labor law violations for failing to pay her employees their wages, per New York Daily News and Vanity Fair.
As part of this deal, MeIngailis was sentenced to only four months on Rikers Island, as well as five years of probation. She also had to pay more than a $1 million in restitution, per New York Daily News. Why such a light sentence? New York Supreme Court Justice Danny Chun said at the time that MeIngailis was abused by Strangis and manipulated into committing the crimes. It was also her first offense, and she admitted her guilt, according to the New York Post. MeIngailis was freed from Rikers Island in 2017, and she filed for divorce from Strangis in 2018, according to New York Daily News. Also part of a plea deal, Strangis was sentenced to five years probation, as New York Post reports.
The trailer for Netflix's "Bad Vegan: Fame. Fraud. Fugitives" is posted on YouTube.