Why Some Say Shirley Temple's Cancer Diagnosis Led To Her 'Greatest Role'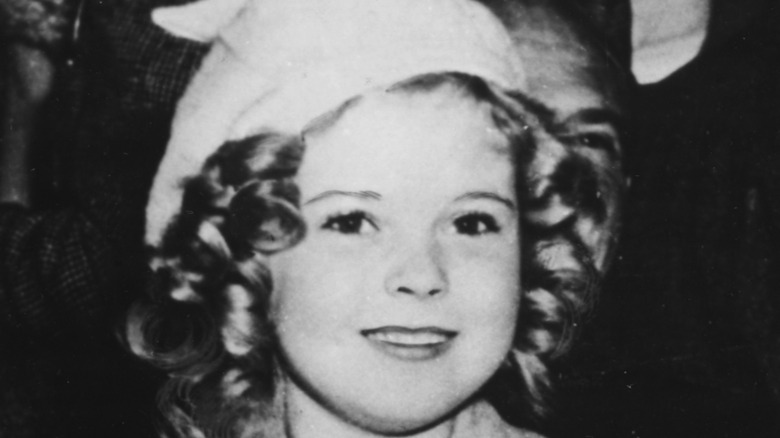 Keystone/Getty Images
Despite her career beginning in the 1930s, Shirley Temple is still one of the biggest Hollywood stars. IMDB explains that her films hit the top spot at the box office, even beating out names like Clark Gable and Bing Crosby. By combining singing, dancing, and acting by the age of three, she stole the hearts — and wallets — of Americans throughout the 1930s. Shirley Temple dolls and records brought in millions of dollars. At the age of six, she became the youngest Academy Award recipient and the youngest Academy Award presenter that same year. She even got a drink named after her.
Temple was at the height of her fame during the Great Depression of the 1930s. Just as it does today, films provided people with an escape from reality as millions faced unemployment and housing foreclosures. Amidst the struggles, President Franklin D. Roosevelt said, "As long as our country has Shirley Temple, we will be all right" (via The Independent).
Shirley Temple left Hollywood behind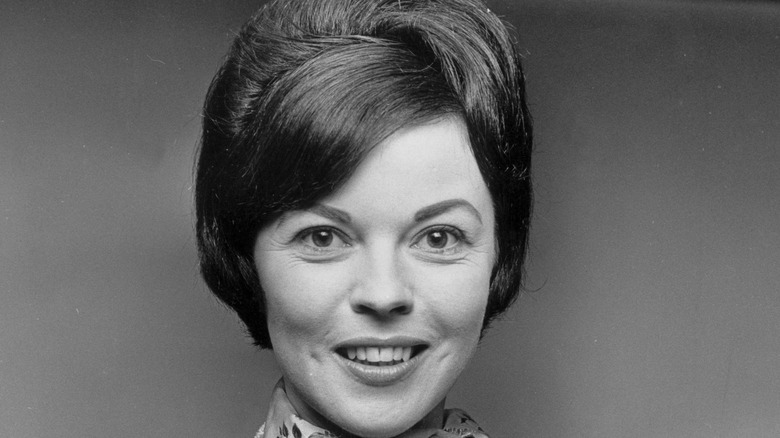 Central Press/Getty Images
Unfortunately, fame is fleeting. As the decade of the 1930s ended and as Shirley Temple changed from a toddler to a teenager, Temple's box office success waned. Her iconic golden curls turned brown and she was deemed an "unremarkable teenager" by 1945. Temple shifted focus. She ran for Congress in 1967 and was the ambassador to Ghana in 1974. During the fall of the Soviet Union, Temple served as an ambassador to Czechoslovakia as well (via USA Today).
Despite her successful years in government, some believe that Temple's "greatest role" was actually an off-screen personal issue. She was diagnosed with breast cancer in 1972. At a time when women's' bodies and health issues were rather taboo — so taboo that women rarely spoke about their breasts in public for fear of being accused of indecency and sexualization. Temple, however, became a trailblazer and a voice for those affected by breast cancer (via Groovy History).
She was open about her experience with breast cancer
Dove/Getty Images
After a mastectomy, Shirley Temple spoke to reporters while still in the hospital recovering. She was open about the cancerous lump that she had just gotten removed. Throughout her treatment while in the public eye, Temple brought even wider issues to light. Groovy History explains that Temple aimed to change the widespread consensus among those in the medical community that women were too emotional to rationally deal with breast cancer diagnoses and treatments. Temple believed that being left in the dark regarding medical issues led to distrust of doctors, and trauma among female patients who underwent medical procedures without the appropriate consultations. She famously stated, "The doctor can make the incision, I'll make the decision!"
Temple's self-advocacy displayed to people, female or not, that women have a voice and can make independent decisions. Her public fight helped remove the stigma around breast cancer and allowed for women to learn and speak about life-saving medical care, such as self-examinations. Though she became an "unremarkable teenager" and lost Hollywood fame, she remained an influential figure perhaps in more ways than she had been on the big screen.