How Nicolas Cage Claims He Gave Johnny Depp His Start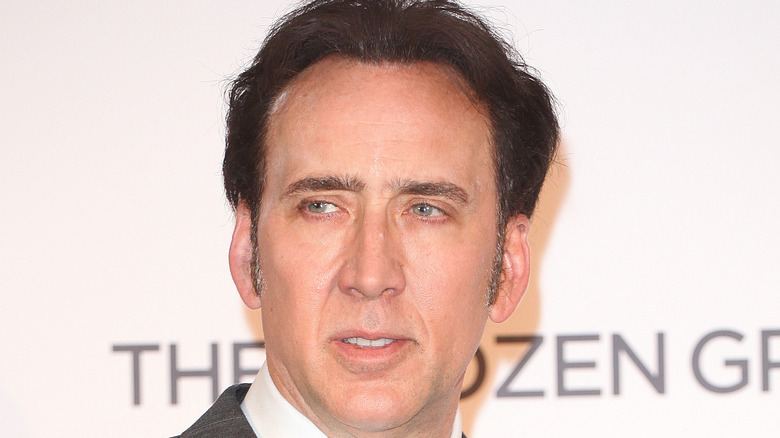 Featureflash Photo Agency/Shutterstock
You never know when small acts of kindness will offer returns in ways that are difficult to anticipate. Sometimes those karmic rewards aren't even realized until many years later. Such was the case in 2009, when actor Johnny Depp came to the aid of his old friend Nicolas Cage. At that point, Cage had blown through the fortune he'd earned acting in films and he was in financial trouble, per CNBC. The time had come for Depp to pay back a favor to his old friend. The story of what that favor was about stretches all the way back to the start of Depp's long movie career.
According to a 2016 radio interview with Los Angeles station 95.5 KLOS, Depp got his big break as an actor by accident. "I needed to pay the rent," Depp said in the chat, available to hear now on Youtube. As serious Depp fans are well aware, he had designs on being a rockstar when he was young, rather than starring in films. In the early '80s, Depp's band The Kids had broken up, leaving the future three-time Oscar nominee strapped for cash (per IMDb). It was at this point that Depp's then-wife, Lori Anne Allison, introduced Depp to Nicolas Cage, already established in the movie industry. Cage gave his new friend some advice, as Paper Magazine reports.
Depp rented an apartment from Cage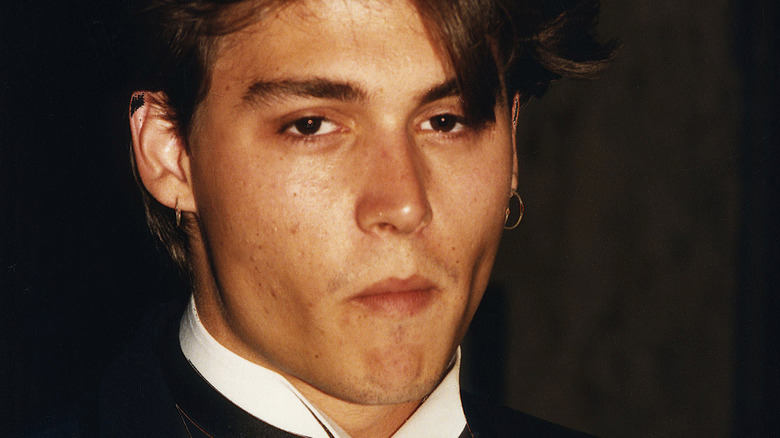 Vicki L. Miller/Shutterstock
As Nicolas Cage recalled to New York Times Magazine, Johnny Depp was a tenant in an apartment that Cage owned in the early 1980s. He rented the apartment to Depp while the future "Edward Scissorhands" and "Pirates of the Caribbean" superstar pondered what his next career move might be. The two men became fast friends, and passed the time in those days playing Monopoly, according to Cage.
Cage later said, "I was watching him and I said, 'Why don't you just try acting?'" (per Insider). "[Depp] was at the point in his career where he was selling pens or something to get by," Cage continued. Depp didn't take to the idea right away. He still clung to the dream of being a musician. According to Cage, Depp said, "I can't act." Nevertheless, Cage managed to get Depp a meeting with his agent. Shortly thereafter, Johnny Depp attended his first audition.
Depp was an overnight success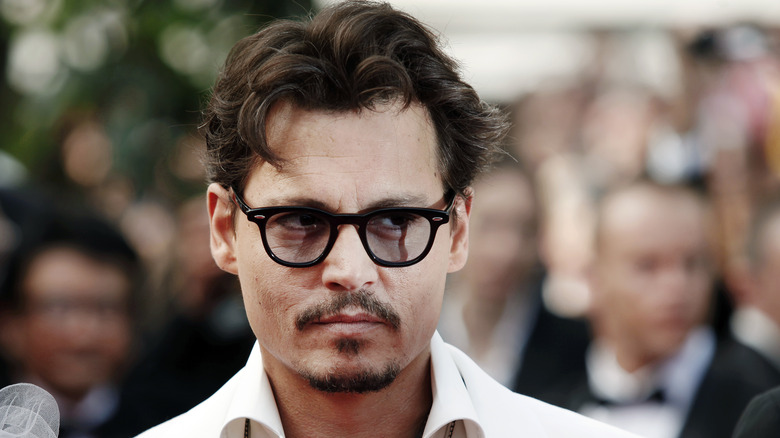 Andrea Raffin/Shutterstock
That first audition was for a little movie called "Nightmare of Elm Street" directed by Wes Craven, one of the most acclaimed horror movie directors of all time, per IMDb. Johnny Depp proved to be a natural, and got the part. "Overnight sensations don't happen. But it happened with him," Nicolas Cage said (via Insider). As Depp recalls, he owes his career as much to Wes Craven's teenage daughter as he does to Nick Cage. It was down to Depp and one other actor for the part of Glen, and it was Craven's daughter who cast the deciding vote (via Paper Magazine).
Nonetheless, to return the benevolent gesture offered by Cage to Johnny Depp early on in his career, Depp tried to support his old friend when he hit the skids many years later, but Cage turned down Depp's money. In Cage's view, the role he played in making Depp the star he is today is overstated. "I can't really take credit for it," Cage said. That incident, according to Cage, "was just one small step in his whole career, but that's just how it happened. It was quite simple" (via New York Time Magazine).