The Truth About Ginger Rogers' Real Name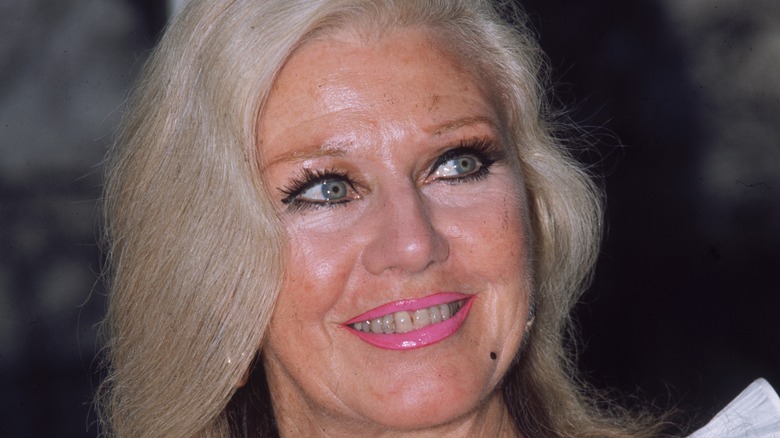 Peter King/Getty Images
Ginger Rogers lived a remarkable life and had a stellar career. Her collaborations with Fred Astaire are the stuff of musical legend, and Rogers herself was a little awestruck on first meeting him. "I was delighted to meet such a marvelous performer," she told the BBC in an interview around 1974 (via the BBC Archive). Rogers herself, of course, would go on to become an important piece of Hollywood history in her own right.
The name Ginger Rogers has gone down in popular culture history, but her real name was Virginia Catherine McMath. As Britannica reports, McMath was born in Independence, Missouri on July 16, 1911, and soon began establishing herself as a remarkable dancer. Rogers' mother, Lela McMath, encouraged her talent to blossom, arranging various small-time contests and performances for her. 
The Los Angeles Times reports that it was her aptitude for the Charleston that kicked off her career, after winning a 1925 dance contest in Texas. She then hit the road as a vaudeville performer, and around this time came to be known as Ginger Rogers.
Ginger Rogers took her name from her stepdad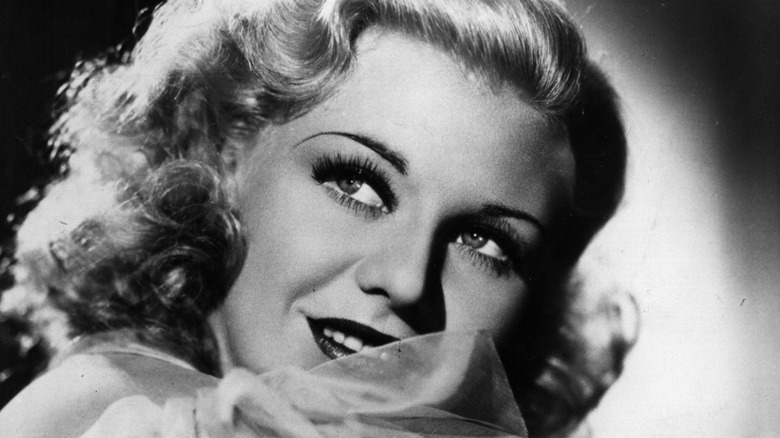 Hulton Archive/Getty Images
Lela McMath also worked in Hollywood, but mainly as a writer, and then moved back to Kansas City where, in 1920, she married John Rogers, and so became Lela Rogers (per IMDb). Britannica explains that her daughter, Virginia McMath, also took the last name of her new stepfather. "Ginger," meanwhile, was reportedly inspired by a cousin's attempts to pronounce her first name, Virginia.
Coming to be known as Ginger Rogers allowed her to shed any association with her father, William Eddins McMath. After his separation from her mother, Rogers wrote in her autobiography "Ginger: My Story," that her father plotted to abduct her and find "a school in which he could enroll [her] under a phony name, to prevent [her mother] from finding [her]."  She added, "two years later, my father once more attempted to kidnap me, and that time mother took him to court."
The McMath name, however, was still a tremendous source of pride for Rogers, who never forgot that her mother was instrumental in her career. In a 1968 interview with the BBC's Cliff Michelmore, she explained that her mother "[had] been a very great influence on my life." Rogers added, "she [got] right to the heart of a matter [...] and she [...] taught me that," (per Vienna's Classic Hollywood).
Ginger Rogers' mother was pivotal to her success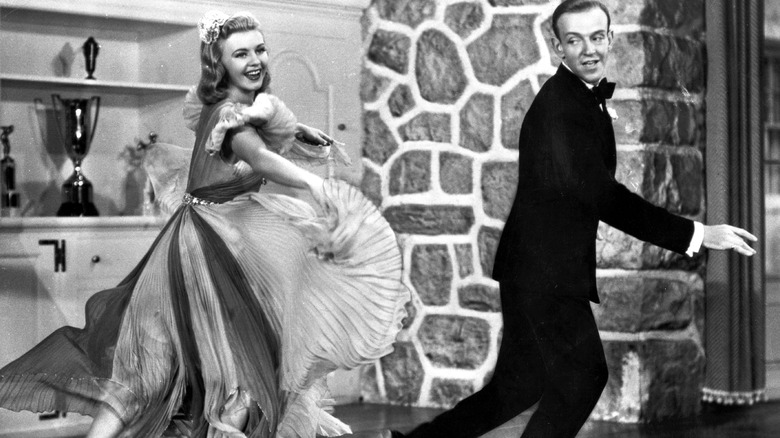 Hulton Archive/Getty Images
Roberta Olden was Ginger Rogers' personal assistant for almost two decades and, in a 2021 interview with Fox News, was asked how Rogers felt about Hollywood. Olden replied, "I think she was glad to have her mother alongside her and helping her navigate those difficult business decisions." Ultimately, neither Virginia Catherine McMath nor the star she became as Ginger Rogers would have existed without her mother.
In a 1991 interview with Katie Couric, Rogers was asked whether she felt that Fred Astaire was given "too much credit" at his dancing partner's expense. Rogers responded, "This is a man's world, or at least so it is at the moment. And at that time it certainly was too. So what would you expect? You wouldn't expect them to like me over a man, would you? Never," (via Alan Eichler on YouTube).
Hollywood could be a very difficult arena for female stars to thrive in, but perhaps with her mother's tenacity, Rogers excelled and proved she could do absolutely everything her equally iconic co-star Fred Astaire did.