Here's Why Someone Paid $1,350 For A Single Corn Flake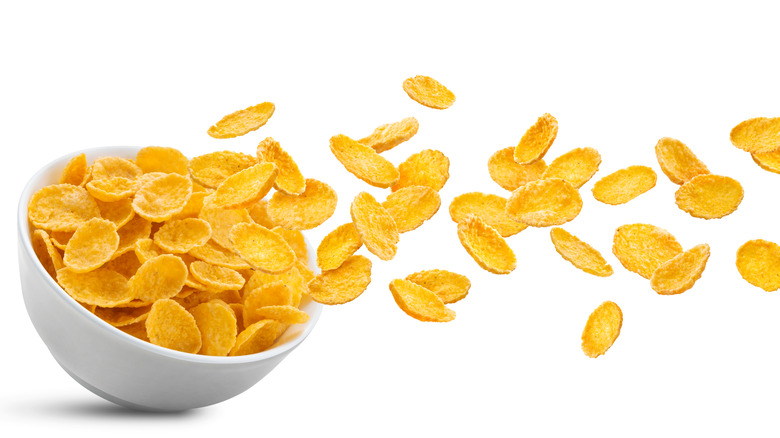 Spalnic/Shutterstock
On Labor Day weekend in 1995, a man named Pierre Omidyar listed his broken laser pointer for sale on the internet — not knowing that this move would change the course of e-commerce forever (per eBay). At the time Omidyar, who was born in France but lives in the United States, was playing around with the concept of an online marketplace from his home in San Jose, California.
The defunct pointer was listed for $1 and, maybe not surprisingly, there were no takers. For a full week, the piece of junk just sat there, and then something incredible happened: People started bidding. The laser pointer eventually made it to $14.83 and was sold to a Canadian named Mark Fraser. This seemingly mundane transaction by today's standards was actually the mark of a turning point; this exchange marked the first-ever sale on eBay (then known as AuctionWeb).
Ever since Omidyar created eBay over 25 years ago, everything from steroids to guinea pig battle armor has been auctioned off (via Work+Money). This is a tale of a single corn flake that made its way onto eBay and exploded in value — far beyond the $14.83 Omidyar earned for his broken laser pointer.
Two sisters discover a special corn flake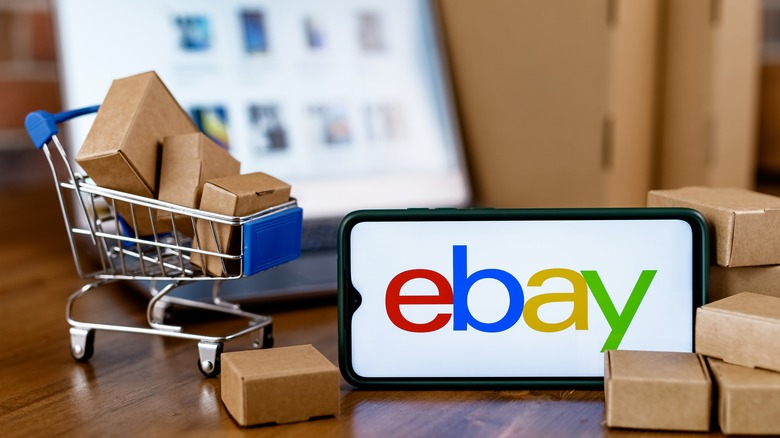 Sergei Elagin/Shutterstock
In 2008, 23-year-old Melissa McIntire and her little sister Emily discovered a corn flake in their box of cereal that looked like the state of Illinois. Naturally, they decided to sell it on eBay, according to NBC. At first, however, their little entrepreneurial venture hit a snag. 
The online auction site took down the post due to what the site claimed was a violation of its food policy. The quick-thinking sisters reposted a redeemable coupon for the corn flake instead — skirting eBay's no food sale policy. Once the posting was live again, bids started rolling in. For a week the two sisters watched as the offer amounts grew higher and higher.
Melissa told NBC about the roller coaster of emotions that came with watching what was essentially a gag item skyrocket in value. "We were biting our nails all the way up to the finish, seeing what would happen. There's a lot of relief involved."
The corn flake becomes Americana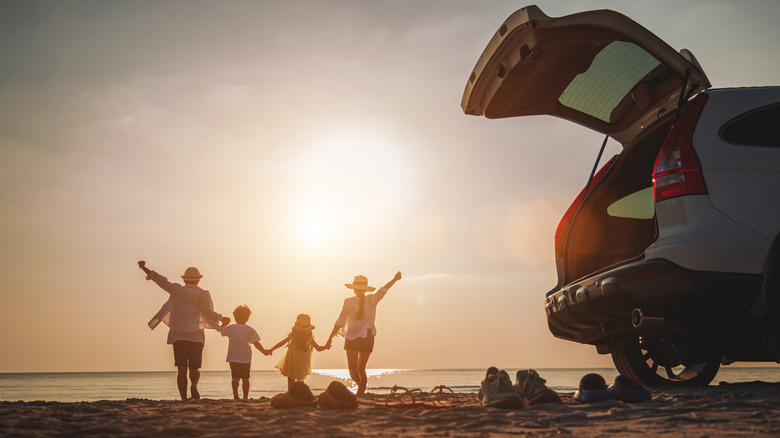 Sumala Chidchoi/Shutterstock
In the end, the corn flake that Melissa and Emily McIntire posted on eBay sold for $1,350 to ​​Monty Kerr (per NBC). When Kerr saw the corn flake gaining traction on eBay, he knew he had to have it. "We're starting a collection of pop culture and Americana items," Kerr told NBC News and added, "we thought this was a fantastic one." Kerr, who is based in Austin, Texas, also stated that he'd most likely have someone go to Virginia, where the McIntire sisters found the corn flake, to pick it up and bring it back safely in one piece.
When asked what the sisters would do with their influx of cash, they gave the most wholesome answer on earth: They told NBC they'd most likely use the money for a family vacation.
It's unclear whether or not the wildly expensive piece of cereal ever made it to a display case in a kitschy museum, but hopefully, at the very least, the McIntire sisters were able to take their family on vacation.