Being A Garbage Collector Is More Deadly Than You Thought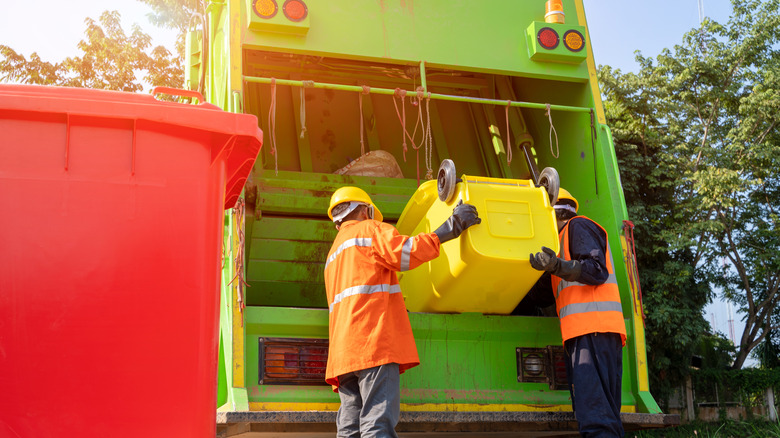 M2020/Shutterstock
Working in the waste management field could be a grueling and thankless job. Workers in this field deal with odd hours, heavy machinery, and odors that could be hard getting used to. And as one worker told Vice, these individuals can deal with tough terrain and landscape. The man told the news outlet that he sometimes has to deal with hauling trash up and down steep driveways. 
The job surely isn't for the faint of heart and the man in his 30s, who says he simply likes to be called "a garbage man" shares that the career could be long-lasting — but only if his body holds up. The constant movement and heavy lifting require being in shape and doing what's necessary to remain healthy. 
There are perks to the job though. Many waste management professionals report good pay, and sometimes, they find some pretty cool items among people's trash. The job is more than just difficult and rewarding though. It can also be quite dangerous. 
Advocating for garbage collectors
Guy Smallman/Getty Images
Fortunately for garbage collectors, there are a lot of them, and they have come together to ensure there are measures in place to keep them all safe and healthy. Many of these workers are part of unions and there are also other organizations out there advocating for these hard-working individuals. In North America, there's SWANA, or the Solid Waste Association of North America.
SWANA keeps its own data on the amount of garbage collection fatalities each year and keeps those in the industry informed of what is happening. This organization also has a large advocacy arm and is constantly working toward creating a much safer work environment for those working in the waste management space. They provide a variety of resources including people on the ground and simple tips online to ensure that everyone working in this field can go back home to their families safely each night.
SWANA even hosts a safety summit each year so you know they're taking this stuff seriously.
The data backs it up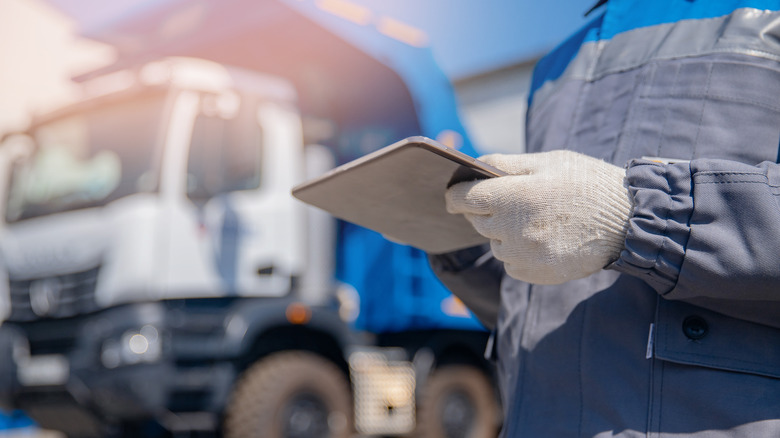 Parilov/Shutterstock
So just how dangerous can garbage collection be? According to WasteDive, this industry was the sixth most deadly in the U.S. in 2020. WasteDive says that in 2020, for every 100,000 workers in waste management, there were about 33 deaths.
The Bureau of Labor Statistics shows data that more than 400 people in waste management died every year from 2016 through 2020, with the death toll reaching nearly 500 in 2018 and 2019. According to data compiled by the University of Delaware, garbage collecting is more deadly than delivery driving, being a power lineman, and even police officers who died at a rate of 14 per 100,000 in 2018.
As for what causes these deaths, there are a variety of factors. For example, according to one recent report from an NBC affiliate in Dallas, a worker died after being pinned by his own garbage truck. In another instance according to the company Waste Management, a worker was struck by machinery while doing work at a landfill.
An incident on Long Island reports a garbage truck driver died simply from getting into a collision with another vehicle according to The Daily Voice. Unfortunately in this line of work, there is a wide range of instances that could lead to a fatality as all aspects of the work provide some level of danger.