Most Exciting 2018 Films That Aren't Remakes, Reboots Or Sequels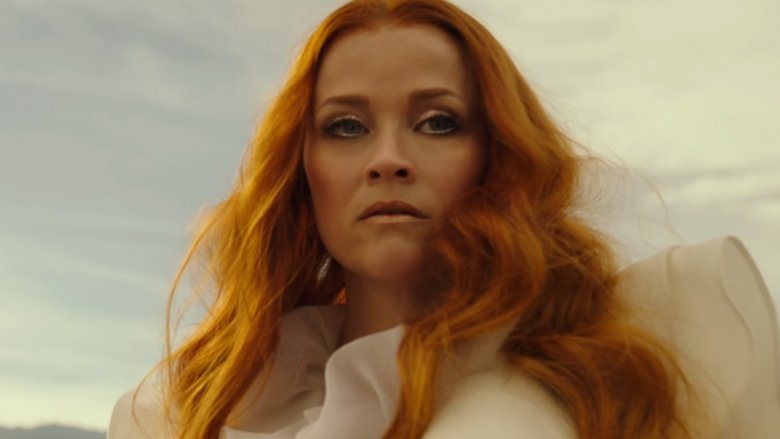 Nowadays, it seems like everything is a prequel to the sequel of a reboot of a franchise, with mixed results. While the Marvel and Harry Potter powerhouses continue to vacuum up all of the money, many would-be franchise starters fail to launch (or crash and burn), while others fail to live up to their blockbuster potential. (Hi there, DC Extended Universe.)
It's enough to make every single film analyst on the internet write thinkpieces moaning about Hollywood's lack of original ideas, but that's horse puckey. In 2018 alone, there's a veritable truckload of original properties headed to screens that you, personally, should be excited about. If you've got prequel-sequel-reboot-franchise burnout or if you (for some reason) need proof that not everybody online knows what they're talking about, you can look forward to these flicks.
The Commuter - January 12
The Commuter is the story of an everyday Joe who stumbles into a weird conspiracy during his train ride home and finds himself tasked with finding out the identity of a mysterious passenger before the end of the line. Most everyday Joes would steer clear of such a situation, but this one's story is directed by Jaume Collet-Serra, and he's not so much an everyday Joe as an everyday Liam Neeson, so a bucket of ass-kicking is bound to ensue.
The film will mark Serra's fourth collaboration with Neeson, joining Unknown, Non-Stop, and Run All Night. The supporting cast includes Vera Farmiga (the older sister of American Horror Story's Taissa) and Jonathan Banks of Breaking Bad and Better Call Saul fame. If the thought of Neeson and Banks sharing the screen doesn't make your face explode from sheer steely manliness, you can check out The Commuter when it opens in wide release January 12, 2018. 
Proud Mary - January 12
London Has Fallen director Babak Najafi directs veteran actress Taraji P. Henson in Proud Mary, a film which has nothing to do with Creedence Clearwater Revival but still looks really cool. Henson portrays a mob hitwoman with roughly a thousand guns who is forced to deal with a surly kid whom she accidentally orphans (hey, it happens to the best of us). The trailer, which cannot resist using a slow, soulful cover of the Creedence tune, promises a blaxploitation-flavored actioner along the lines of Quentin Tarantino's Jackie Brown, the last mainstream action film anyone can remember to feature a black woman in the lead role. 
Henson looks incredibly badass in the trailer, and the supporting cast features The Walking Dead's Xander Berkeley and the one and only Danny Glover, who is definitely not too old for this stuff. The film is also getting a January 12, 2018, release through Sony's Screen Gems division, and Sony Pictures — which needs literally every last dollar it can get — has to be hoping for a huge sleeper hit. But hey, even if Proud Mary made $6 billion, it'd probably still be another couple decades before we got another black female action hero.
Extinction - January 26
Audiences have been wanting to see more of Michael Pena ever since his breakout turn as motormouth thief Luis in 2015's Ant-Man, and he's finally scored a leading role opposite Lizzy Caplan in the sci-fi thriller Extinction. Co-written by Arrival scribe and Oscar nominee Eric Heisserer, it's the story of a guy whose dreams of losing his family seem to herald a full-on alien invasion, with no Avengers big or small around to help.
Universal picked up the rights to the film after a fairly intense bidding war, so it obviously thinks this is a hot property. Hounds of Love director Ben Young will helm the flick, with Hounds star Emma Booth and Mike Colter (Luke Cage) rounding out the supporting cast. Extinction is produced by the guys behind the wildly profitable 2017 live-action Beauty and the Beast remake and opens January 26, 2018, against somewhat thin competition, so look for it to do to that competition exactly what its title implies and just possibly make beaucoup bucks.
Game Night - February 23
It's a basic fact of life that Jason Bateman is funny as all get-out, and the long-gestating comedy thriller Game Night sounds like the perfect vehicle for his deadpan brand of humor. It's been in development since 2013, when the script by Mark Perez (the brilliant mind behind The Country Bears and Herbie: Fully Loaded) got some attention at Warner Brothers. It's about a group of friends who regularly get together for ... well, take a wild guess. They find themselves in the middle of a murder mystery, with Rachel McAdams and Manchester By the Sea's Kyle Chandler helping Bateman puzzle things out.
The writing/directing duo of John Francis Daley and Jonathan Goldstein will direct their second feature, the first being the 2015 remake of Vacation, which — to put it politely — was not terribly well-received. But they also wrote Spider-Man: Homecoming, so they obviously have a comic touch, and it's hard to go wrong with Bateman's hilarious face onscreen. Game Night is out February 23, 2018.
Red Sparrow - March 2
Fox recently dropped a teaser trailer for the Jennifer Lawrence spy thriller Red Sparrow at CinemaCon in Las Vegas, and it apparently blew everybody's doors off. The world at large will have to wait a little longer to check it out, but the adaptation of the 2013 novel of the same name certainly sounds interesting: Lawrence plays a Russian ballerina-turned-spy with a weird form of synesthesia that allows her to see emotions as colors. She starts to have thoughts of turning double agent after flipping for her target, a hunk-tastic CIA agent played by Joel Edgerton (Midnight Special, It Comes At Night). 
The film reunites Lawrence with Hunger Games series director Francis Lawrence (no relation), and Mary-Louise Parker and the great Jeremy Irons also make appearances. The role sounds like an excellent chance for Lawrence (Jennifer, not Francis) to show off her sexy seductress and ass-kicking machine sides in equal measure — which, let's face it, pretty much everybody is going to want to see. Currently in post-production, Red Sparrow will roll the dice against Game Night by also opening on March 2, 2018. 
Alpha - March 2
In an eight-year span, Allen and Albert Hughes — the directing duo credited as the Hughes Brothers — dropped three straight classics in Menace II Society, Dead Presidents, and From Hell. Then, they disappeared for nine years before returning with the middling Denzel Washington vehicle The Book of Eli in 2010. Little has been heard from them since, but older brother Albert (by nine minutes; they're fraternal twins) is back with Alpha, an action-packed thriller set some 20,000 years ago during an ice age.
Kodi Smit-McPhee, who has been holding down the role of Nightcrawler for the last couple X-Men films, will star as a young primitive man out on his first major hunt who is separated from the rest of his tribe. Apparently the first ancestor of every living dog lover, he trains and domesticates a wolf which has been abandoned by its pack to help him get home before winter can freeze him to death. First-time screenwriter Dan Wiedenhaupt takes a crack at Hughes' original story, with Sony Pictures also promising a March 2, 2018, release in 3-D IMAX, which will be an awesome way to see this movie, judging by the trailer above. It looks totally bonkers, and — especially if you're a dog person — absurdly heartwarming.
A Wrinkle in Time - March 9
For generations of readers, Madeline L'Engle's young adult fantasy novel A Wrinkle in Time was the first gigantic mind-screw of their young lives. The story of a teenage girl and her young child prodigy brother who must save their father from a fate worse than death with the help of interdimensional beings, the book has defied proper adaptation for better than 50 years due to its sheer weirdness. Now, Disney is stepping in to show us how it's done.
Handling directorial duties is Ava DuVernay, whose 2014 drama Selma was nominated for an Oscar for best picture. She is also currently enjoying mondo critical buzz for her Netflix documentary 13th. Frozen scribe Jennifer Lee wrote the script, and the all-star cast includes Chris Pine, Reese Witherspoon, Michael Pena, Zach Galifianakis, and none other than Oprah Winfrey as Mrs. Which, one of the aforementioned interdimensional beings. If you've been a fan since childhood or just want your brain twisted pleasantly into a pretzel shape, you can catch A Wrinkle in Time on March 9, 2018.
Action Point - May 11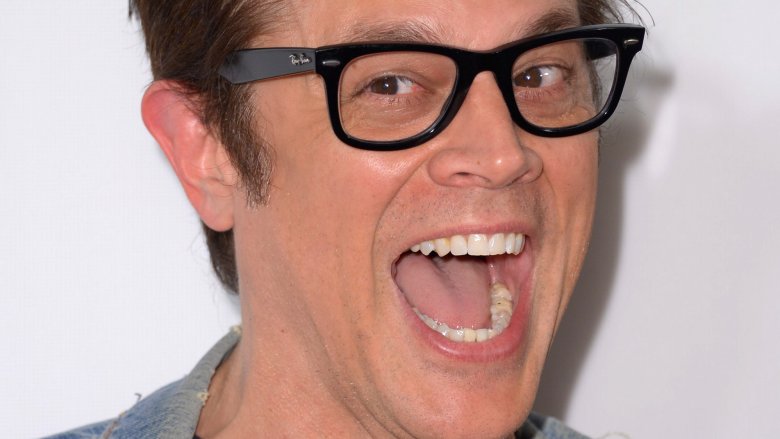 Getty Images
Very few Hollywood features have ever been based on entire theme parks. Individual attractions like the Pirates of the Caribbean ride, sure, but not entire parks. Fortunately, the wonderful folks at Dickhouse Productions (the illustrious company behind Jackass and its related properties) have found the perfect candidate for adaptation: Action Park, the notoriously dangerous water park that managed to operate for nearly 20 consecutive years while killing and maiming so many people. Way more deaths and mutilations than should ever happen at a water park.
Cleverly titled Action Point, the flick will star venerated thespians Johnny Knoxville and Chris Pontius as daredevils who build their own (stupefyingly irresponsible) amusement park. Let the hilarity ensue. It's being described as a "narrative movie with stunts" along the lines of Bad Grandpa, which of course the world would be infinitely poorer without. Little else is known about the film, but if the idea of those two guys and their friends staggering around an amusement park that's designed to hurt people doesn't get your butt in the seat, there's no additional information that will. Action Point is set for release on May 11, 2018. 
The Spy Who Dumped Me - July 6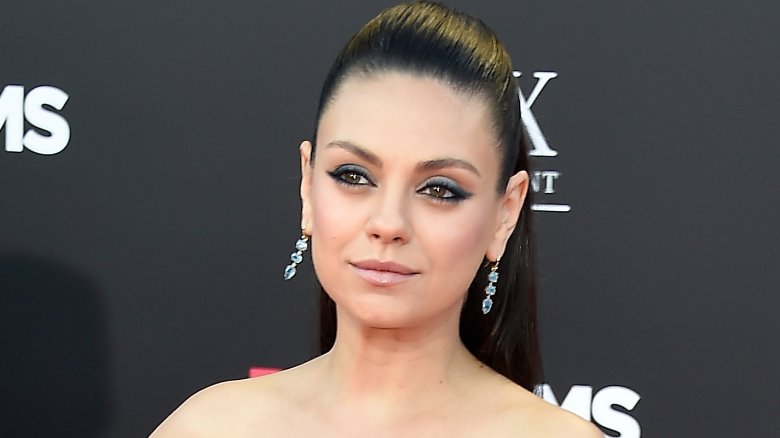 Getty Images
Mila Kunis looks to continue her comedic hot streak with this spy caper co-starring Kate McKinnon (the absolute best part of the Ghostbusters reboot) and Gillian Anderson (the absolute best part of anything she's in). If that cast isn't enough to get you on board, then the spot-on awesome title The Spy Who Dumped Me definitely should be.
Sam Heughan of the Starz series Outlander has been confirmed for the male lead, with Chasing Life mastermind Susanna Fogel directing and co-writing with David Iserson, who has worked on a slew of awesome TV series including New Girl, Mad Men, and Mr. Robot. Kunis will play a regular girl whose life goes awry when she discovers that her ex-boyfriend was a secret agent, leading her to navigate a treacherous international conspiracy. The Spy Who Dumped Me will open on July 6, 2018, against another little spy caper called Ant-Man and the Wasp, because it's virtually impossible at this point to avoid opening against a Marvel film.
Mortal Engines - December 14
Philip Reeve's Mortal Engines series of novels is pretty freaking nuts, and it's been begging for a film adaptation since the first book's 2001 publication, which is actually when the film rights were first optioned. Up to the plate steps Peter Jackson, who co-wrote the script for the forthcoming film with frequent collaborators Fran Walsh (his wife) and Philippa Boyens. This trio also worked on all of the Lord of the Rings films, and those turned out pretty good, so it's OK to be optimistic. 
Speaking of Middle-earth, Hugo Weaving has joined the cast, and visual effects artist Christian Rivers — who also worked on the original trilogy — will take the helm in his directorial debut. The film takes place in a post-apocalyptic society decimated by the "Sixty Minute War," in which entire cities on wheels roam the landscape in search of resources. Judging by the visual pedigree of the filmmakers involved and the awesome concept art posted to Jackson's Twitter, it safe to say that audiences will leave Mortal Engines with eyes the size of dinner plates — or, if seen in IMAX, serving trays. You've been warned. It opens in wide release December 14, 2018.