How Did We Get The Nickname Dick From Richard?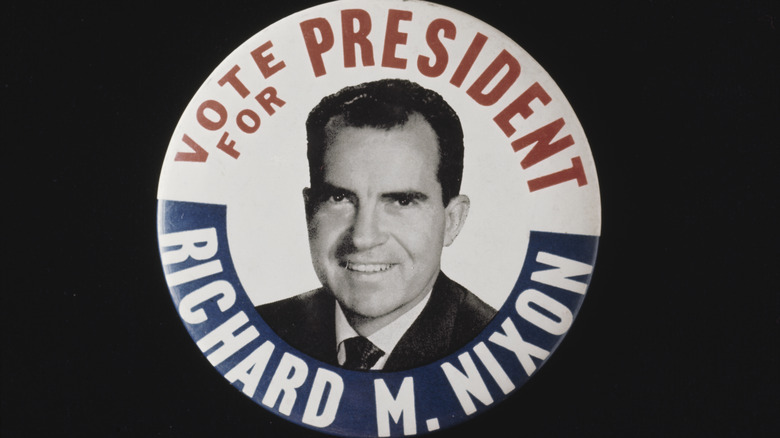 Tony Evans/timelapse Library Ltd./Getty Images
The name Richard is ancient, dating from before the Norman Conquest of England in 1066. It comes from the early Germanic names Rikharthu and Ricohard. "Ric" means ruler, and "hard" means brave, hard, or hardy (via Today I Found Out and Behind the Name). The name was one of the most popular for men in Medieval England, along with John, Thomas, William, and Robert, according to Behind the Name. So how did the name Richard evolve into Dick?
The answer is that rhyming nicknames were popular in medieval times. Because everything was written out by hand, names were often shortened on paper, so Richard became Ric, Rick, or Rich. The fad for rhyming nicknames gave rise to Dick, Hick, and Hitch. Of those, only Dick survived. Similar examples include Rob and Bob for Robert or Will and Bill for William (via Thrillist).
The nickname Dick was so popular that by the 16th century, it was used to mean "man" or "everyman," like in the phrase "every Tom, Dick, and Harry." That phrase comes from Shakespeare's "Henry IV Part 1," where it was "Tom, Dick, and Francis" (via Today I Found Out).
Other meanings of Dick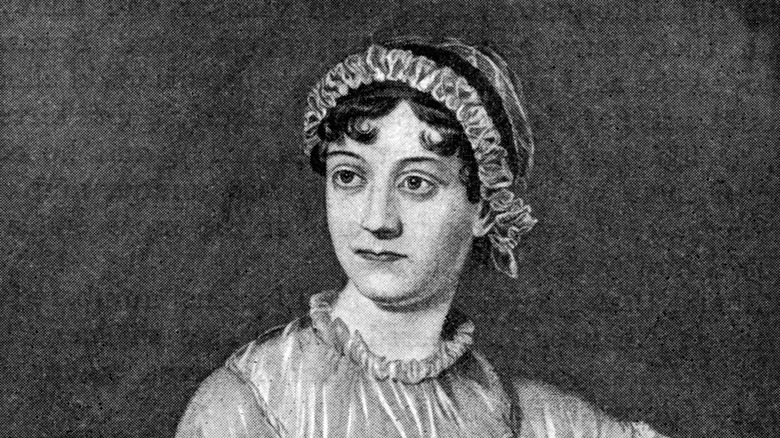 Culture Club/Getty Images
According to Today I Found Out, the association between dick and man may be the reason dick eventually came to mean penis, although this didn't happen until centuries later. The first recorded use of dick meaning penis was from the 1890s, and it was British Army slang. However, that meaning had probably already been in use for a few decades.
The use of dick to mean jerk, or generally a nasty person, also probably dates to the 19th century. This may be the usage Jane Austen (above) had in mind in her 1817 book "Persuasion," when she wrote, "He had, in fact, though his sisters were now doing all they could for him, by calling him 'Poor Richard,' been nothing better than thick-headed, unfeeling, unprofitable Dick Musgrove, who had never done any thing to entitle himself to more than the abbreviation of his name" (via Grammarphobia).
"Dick" has had other meanings over time, including meaning a declaration, a type of hard cheese, an apron, a dictionary, a detective, a whip, and nothing at all (as in "I have dick to say"), according to Today I Found Out.
A few famous Dicks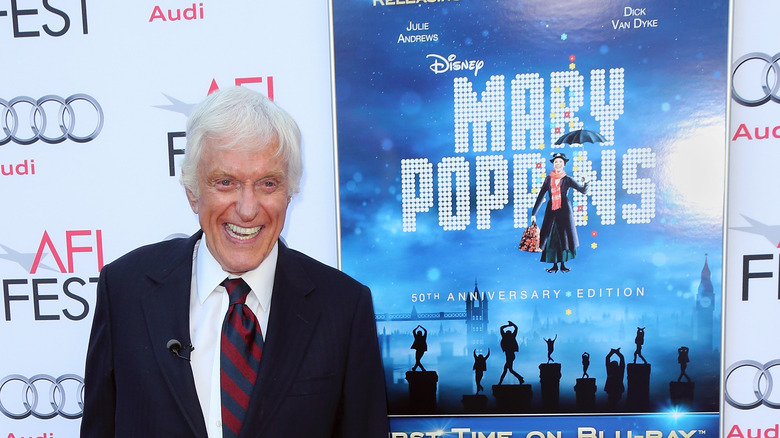 David Livingston/Getty Images
Dick Van Dyke (above), born in 1925 in Missouri, may be best known for his appearances in the two "Mary Poppins" movies. He got his start as an actor with a performance and a Tony win in "Bye Bye Birdie" on Broadway. Immediately afterwards, in 1961, he got his own TV series, "The Dick Van Dyke Show." By the 1990s, he was taking on more dramatic roles, and he's still acting today (via Biography).
Dick Cheney, born in 1941 in Nebraska, served in four presidential administrations, including as vice president under George W. Bush. He also spent six terms in the House of Representatives (via Biography).
Dick Clark was born in 1929 and died in 2012. From upstate New York, he had a huge influence on American pop music through his show "American Bandstand," which ran from 1957-1989. He was also the host of "New Year's Rockin' Eve" for decades (via Biography).
Richard "Tricky Dicky" Nixon was born in 1913 in California and died in 1994, according to the White House. He was president of the U.S. from 1969-1974 until resigning after the Watergate scandal. One of his main goals as president was reconciliation between the U.S. and other foreign powers like China. He had previously served as vice president under Dwight D. Eisenhower.