This Is Billy Idol's Real Name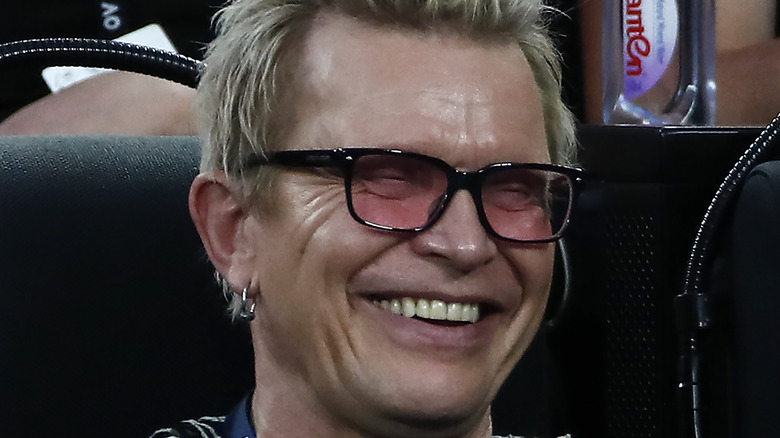 Daniel Pockett/Getty Images
Billy Idol's name, clearly, is an apt one. He rose to become an idol of punk and rock 'n' roll, selling 2 million copies of his second solo effort, "Rebel Yell," in 1983 (per Official Charts). The next year, he firmly established himself in the United Kingdom with the song "Eyes Without A Face." As a band member and a solo artist, he made it clear that he was a force to be reckoned with.
Idol has both reveled in his fame and been a little in awe of it all. In an interview with Forbes' Steve Baltin in 2021, he spoke at length about the rise of MTV and his renown. "It was difficult going out because it wasn't just music people who knew about you," he said. The rocker added, "As MTV got bigger and bigger it was like the whole of the world could recognize you, just from your voice or your hair or something."
The world certainly does know the voice, hair, and name of Billy Idol, but this remarkable musician's real name may come as something of a surprise.
From Chelsea to the planet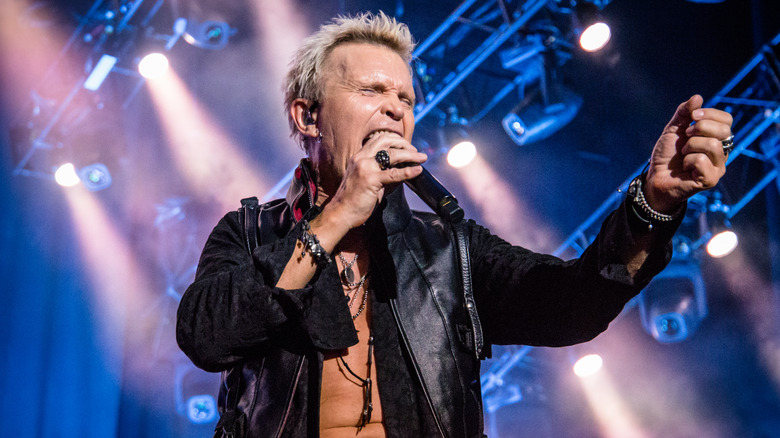 ChrisJamesRyanPhotography/Shutterstock
As his official website reports, Billy Idol was born on November 30, 1955, and given the name William Michael Albert Broad. In his early childhood, he moved from Middlesex, in the United Kingdom, to Long Island, New York, before returning to Britain around the time of his sixth birthday. He grew up with the music of The Beatles and other legends, which was ostensibly an exciting time for a budding young talent.
His official website goes on to explain that his music had humble beginnings: He was a guitarist in a band that played at his university. It was when he met and subsequently became part of The Bromley Contingent — who were avid supporters of the Sex Pistols — that Idol started down his own road to musical legend. He first joined the band Chelsea and then, in 1976, formed his own: Generation X, before becoming a solo sensation. Along the way, he became known for his charisma, his energy, everything that came with the idol that is Idol. His iconic stage name, however, has surprising origins.
An 'idle' chemistry student
Stefanie Keenan/Getty Images
As he told Karyn Hay of "Radio With Pictures" in 1984 while on a promotional tour of New Zealand that he originally preferred the spelling Billy "Idle" (per NZ On Screen). This was derived from his schooldays, when he had a particular loathing for chemistry.
Idol told Hay that his chemistry teacher "wrote 'William is idle'" on some of his chemistry work, after he reportedly "got eight out of 100" in the subject. Despite this, and to celebrate his test result, he hit on the idea of using this as his stage name, though he eventually settled on the spelling "Idol." He used the word idol, he went on, because "it's good fun making fun of show business. I'm not into show business. I'm into rock 'n' roll."
With that, Billy Idol forever cemented his place in musical history. From the humble beginnings of William Michael Albert Broad, playing at his university, to Billy Idol: the man, the myth, and the rock 'n' roll legend.