What We Know About The Taylor Swift And Tom Hiddleston Conspiracy Theory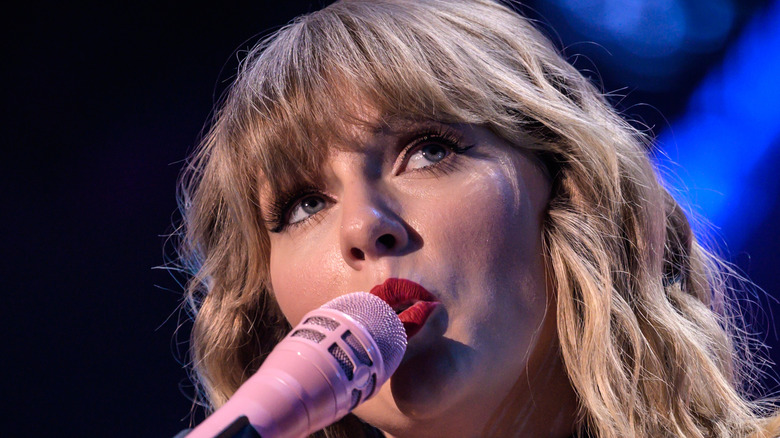 Brian Friedman/Shutterstock
Taylor Swift is one of the biggest names in the music industry, and she has been for over a decade. She's won multiple Grammys and AMAs, has sold over 50 million albums, and was named Artist of the Decade in 2019 (via The Things). But Swift isn't just known for her music; in the past, she's also been known for her relationships with other famous artists (via PopSugar). Swift, who writes primarily love songs, has been linked to famous names like Jake Gyllenhaal, John Mayer, and Joe Jonas, to name a few. Another name on the list? Actor Tom Hiddleston (Loki, in various Marvel projects), who dated Swift from June through September of 2016. 
But despite ample photographic evidence, some fans have suggested that perhaps Swift didn't actually date Hiddleston after all. According to this conspiracy theory, Swift and Hiddleston's relationship was fake, a relationship purely for the camera, and for increased publicity.
Why fans think the relationship was fake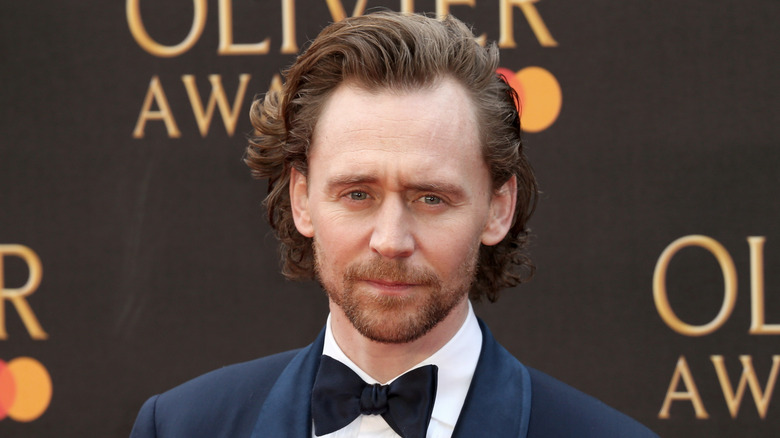 Cubankite/Shutterstock
As evidence, proponents point to what they see as overblown features of the Swift-Hiddleston relationship. One of the main pieces of "evidence' which fans point to is a photo of Hiddleston caught wearing an I Heart Taylor Swift t-shirt, according to Esquire. According to fans, the gesture was romantic to the extent of being corny, and designed to drum up attention.
Fans also find it suspicious how quickly the lovers seem to have become infatuated with each other. Swift and Hiddleston were first spotted together in mid-June of 2016, only a few weeks after Swift broke up with longterm boyfriend Calvin Harris, according to PopSugar. By the end of June, Swift and Hiddleston had gone on a European vacation together, and Swift had met Hiddleston's mom.
The relationship, then, certainly moved fast, but this is far from incontrovertible evidence that the relationship was fake. In fact, it could just as easily be seen as proof that Swift and Hiddleston had a sincere, albeit whirlwind, romance.
What fans think Swift and Hiddleston's relationship was hiding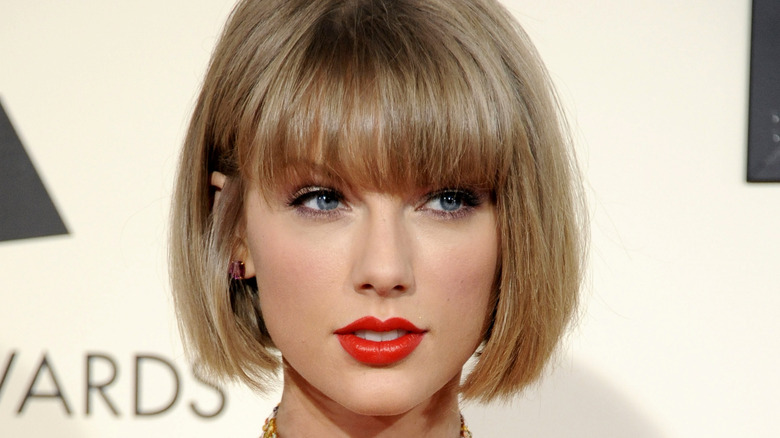 Tinseltown/Shutterstock
Most proponents of this conspiracy theory don't actually agree on what the relationship was meant to hide. According to one theory, the relationship between Swift and Hiddleston was designed to cover up a cheating scandal (via Esquire). These theorists say that Swift cheated on her previous boyfriend, Calvin Harris, and that her relationship with Hiddleston was a way for her to divert attention from that situation. Evidence behind this theory comes from news sources like TMZ, which reported in July of 2016 that Swift had cheated on Harris. But these allegations have never been corroborated.
Other theories suggested that the romance was intended as a distraction from Swift's ongoing feud with Kanye West. The animosity began in 2009, when Kanye interrupted Swift's VMA acceptance speech (via Cosmopolitan). Later, in early 2016, Kanye released a song called "Famous," in which he called Swift a "b****." Swift was reportedly upset about the phrasing, but in June, West and his then-wife, Kim Kardashian, claimed that Swift had actually approved the lyric before the song was released. The accusations caused a firestorm for Swift, and fans think that perhaps her relationship with Hiddleston — which started around the time that the allegations from West and Kardashian broke — was intended as a distraction. However, again, there is minimal evidence to prove this theory is true.