This Is Where Rebekah Neumann From WeWork Is Now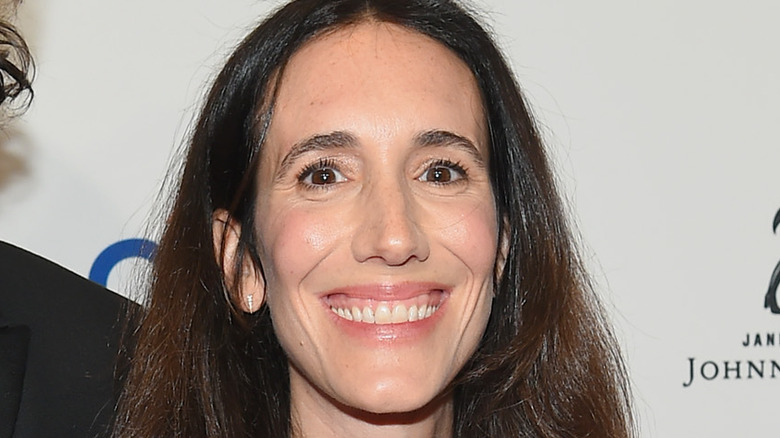 Ben Gabbe/Getty Images
Following the 2021 release of the documentary "WeWork: Or the Making and Breaking of a $47 Billion Unicorn" and the 2022 dramatic TV series, "WeCrashed," a spotlight fell onto Rebekah Neumann, the wife of WeWork's co-founder, Adam Neumann. Part of this public scrutiny is due to her involvement in the ill-fated company, but a lot is also because of her unusual business philosophies and her plans for the future.
To give a quick overview, Rebekah held the title of "chief brand and impact officer" while at WeWork, though she did not receive a salary. In 2017, she was appointed the CEO of "WeGrow," WeWork's educational arm. Rebekah's claim to fame at the company was her commitment to a certain "vibe," and she even went so far as to fire employees that brought "bad energy" to their space, as noted by Elle Magazine. She was also the force behind the social events and work retreats, which helped foster an environment that has been described by many as "cult-like" (via The Los Angeles Times).
But even though the fall of WeWork is a case study of failure for the history books, it seems that Rebekah is not ready to give up on the "We" business yet. While the Hamptons-based couple is lying low at present, reports have suggested that the pair has plans to return to the business sphere — bringing with them the philosophies and mantras that were hallmarks of WeWork.
Rebekah Neumann's school of life project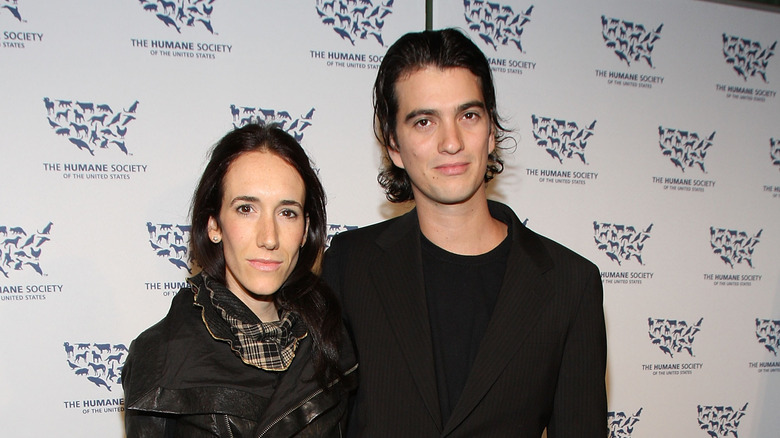 Ben Hider/Getty Images
In 2020 Rebekah made efforts to launch a continuation of her WeGrow mission with a new collaborative school. According to Forbes, Rebekah "acquired the rights to the curriculum of the elementary school" of WeGrow in June 2020. The school had closed in the fall of 2019 after WeWork was forced to cut costs following the company's disastrous IPO.
As detailed by Vanity Fair, Neumann's goals for the school were that it would "nurture children's spirits and souls as much as their minds." Students' educations would include learning about things like being mindful, meditation, entrepreneurship, and farming – despite the fact the school was located in the decidedly urban neighborhood of Chelsea in New York City. Tuition ranged from $22,000 to $42,000 a year and enrollment had totaled around 100 students before the school's closure.
In a move away from the "We" brand, the new name for the "conscious educational practice" as it's described on the organization's website is "Student of Life For Life." The acronym, SOLFL, is pronounced "soulful," highlighting once more Rebekah's focus on new age philosophy. Yet it's unclear how the project is progressing, as the last blog post for the site was published in October 2021. 
Rebekah may pivot to real estate again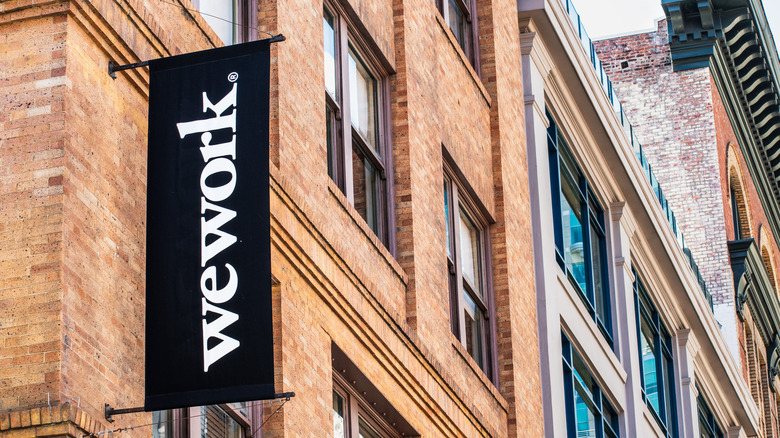 Sundry Photography/Shutterstock
While education appears to be Rebekah's overt focus, industry watchers shouldn't be too surprised if she dips her toe into real estate in the near future. An article from The Wall Street Journal from January 2022 uncovered that Rebekah's husband, Adam, had made multiple real estate investments in cities such as Miami, Atlanta, Nashville, and Fort Lauderdale. The total investment reportedly amounted to around $1 billion, with around 4,000 apartments purchased in full.
Adam has reportedly told friends that he believes he can shake up the rental market industry, with many believing that the entrepreneur plans to operate a co-living space, not unlike his previous co-living experiment "WeLive." Though Rebekah has not been attached to these new enterprises, history has shown that the husband and wife duo rely heavily on each other when it comes to business. With that in mind, it would not come as a shock to many if Rebekah surfaces as a member of this new company, either as an "Impact Officer" like before or in another position of influence.