The Absurd Amount One Of Michael Jackson's Thriller Jackets Was Auctioned For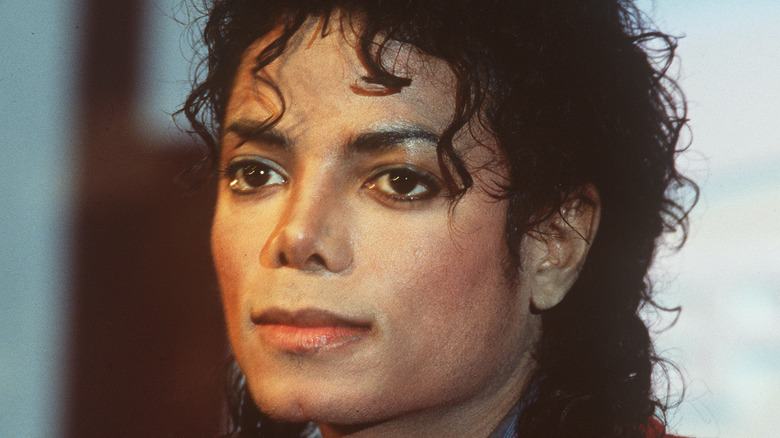 Dave Hogan/Getty Images
Milton Verret is not a name that comes to mind when you think of pop music royalty. However, the Austin native has an undeniable connection to one of the most famous, albeit controversial, figures in music history: Michael Jackson.
According to Milton Verret's Instagram account, he's a Ferrari collector, a philanthropist, and a "top fundraiser" for the Dell Children's hospital in Austin, Texas. And, in 2011, Verret gained national attention for outbidding six other individuals to become the new owner of Michael Jackson's Thriller jacket, according to Insider.
While we can safely assume that almost everyone in the world has seen the groundbreaking "Thriller" music video, some may need a refresher. Helmed by "Animal House" director, John Landis, the music video unfolds like a 14-minute horror film during which a young Michael Jackson turns into a were-cat (per Vox) and then a zombie, terrorizing his date, model Ola Ray (via IMDb). While everything in that music video from the dance movies, to the cinematography, is iconic — Jackson's red leather jacket steals the show.
'It is one of the most important pieces of rock 'n' roll memorabilia in history.'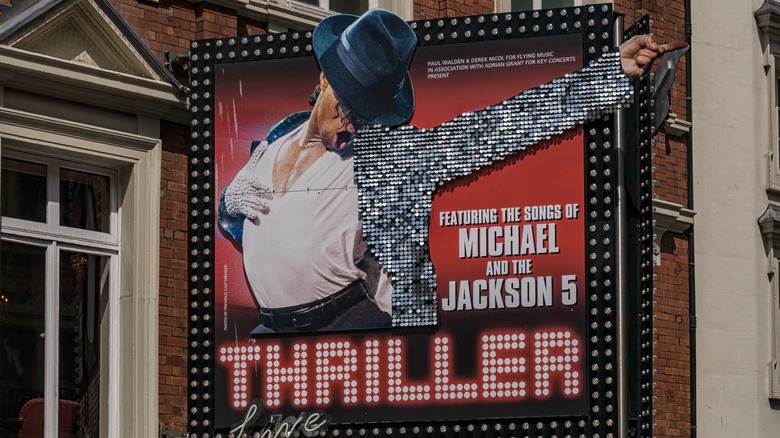 Chris Lawrence Travel/Shutterstock
Milton Varret won the bidding war after dropping a cool $1.8 million dollars for the sartorial piece of pop culture, according to Insider. Even though Varret reportedly already owned another Michael Jackson jacket, he wanted this one because "It is one of the most important pieces of rock 'n' roll memorabilia in history." The jacket, which was one of two used for the music video shoot and sports the late singer's signature on the sleeve, was auctioned off by Julien's auction house in Beverly Hills.
Aside from being a lover of music memorabilia, Varret revealed to Rolling Stone that he had plans to "use the iconic jacket to raise money for children's hospitals around the world." Approximately a month later, Varret was able to stick to his plan by arranging for $100,000 of the winning bid to go to the Superhero Kids Fund at Dell Children's hospital in Austin, Texas (per PRWeb).
Worth every penny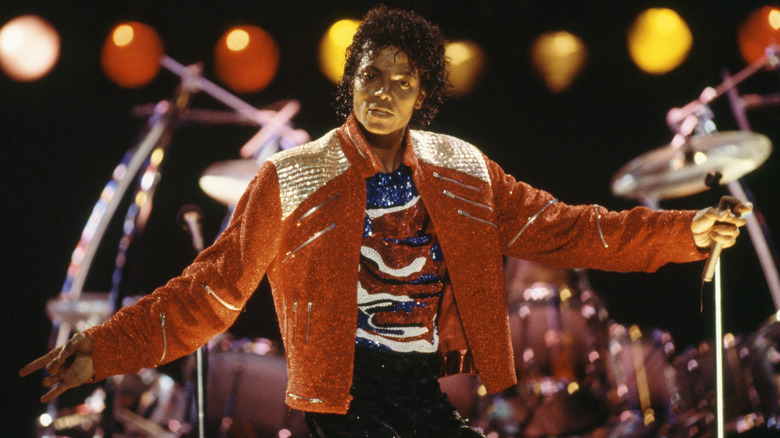 Dave Hogan/Getty Images
While Michael Jackson has become a divisive figure over the years, there is no denying that his uncompromising dedication to creative risks, changed the landscape of the music industry for many years to come.
Vox calls "Thriller," "the most influential music video ever made," being the first of its kind to open doors for directors, artists, and musicians alike. In Jackson's 1988 memoir "Moonwalk" he described his grand master plan, "I wanted to be a pioneer in this relatively new medium and make the best short music movies we could make. On the set I explained that we were doing a film and that was how I approached it." His so-called "music movie" made history by being the first of its kind added to the Library of Congress's National Film registry.
The fact that all those years later, a piece of clothing used in the video could be used to raise money for children and families struggling with illness makes the Thriller jacket worth every penny.