What Dick Van Dyke Really Thought About His Brother Jerry's Talent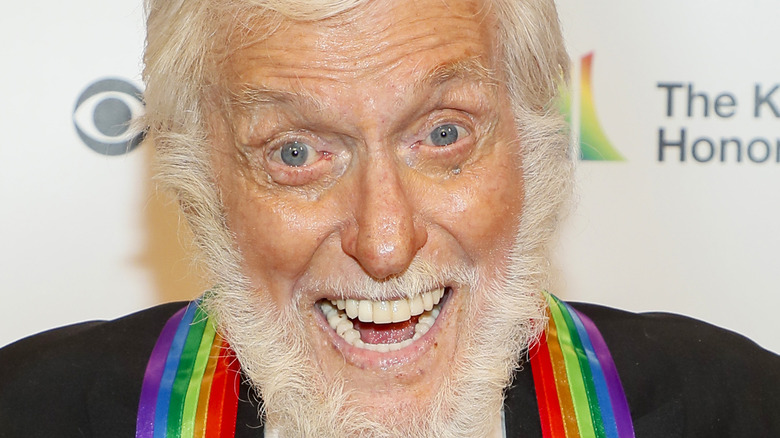 Paul Morigi/Getty Images
For many fans around the world, Dick Van Dyke is a movie star, first and foremost. From "Mary Poppins" to "Chitty Chitty Bang Bang" and the "Night At The Museum" series, the beloved actor's career has spanned decades. Younger fans, however, may not know that Van Dyke has also ventured into almost every other aspect of show business besides movie acting. As Britannica reports, 1947 saw him begin performing as one half of a comedy act that called itself the Merry Mutes. In 1959, he made his first appearance in a Broadway show, titled "The Girls Against the Boys."
Add to this his still-beloved sitcom "The Dick Van Dyke Show," which was a phenomenon in the early- to mid-1960s, and it's clear that the star is a remarkably talented man. So, too, was his brother Jerry. During Jerry's life, and especially since his death, Dick has expressed the pride he felt in Jerry's gifts as a performer.
Dick Van Dyke recognized his brother's talent immediately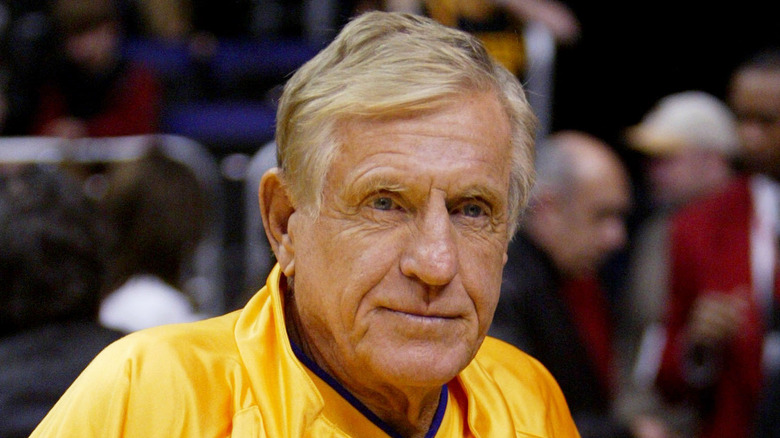 Vince Bucci/Getty Images
Jerry Van Dyke, according to All Movie Guide (posted by The New York Times), was younger than his famous sibling. Growing up in Illinois' Danville, he discovered a talent for entertaining and amusing as a student in high school, and would go on to make a career out of it. This was a craft he honed in the Air Force Special Services, which he joined in the early 1950s. There his ability to raise morale proved a huge boon. It was Ed Sullivan, per All Movie Guide), who acknowledged the younger Van Dyke's talent in the field, which led to a gig as Stacey Petrie, the brother of Dick's character, Rob, on "The Dick Van Dyke Show."
As the Los Angeles Times reported in 2015, Jerry Van Dyke's biggest role was surely his stint as Luther in the comedy "Coach," which ran from 1989 to 1997. His brother, however, admired Jerry's prowess as an entertainer from the very first time he saw him at work. Dick told the Los Angeles Times that he watched Jerry's own take on a Dick Shawn sketch in Atlanta (Jerry was in the military service at the time), and was blown away. His naturally-hilarious brother topped Shawn's own performances, he said.
Jerry had a stage act involving comedy and playing the banjo. He also worked in several TV sitcoms over the years, most of which faded quickly — perhaps most famously in the universally reviled "My Mother the Car" (per The New York Times).
The siblings were close until the end
For his part, Jerry Van Dyke told the Los Angeles Times that his brother had been a source of inspiration for him, rather than jealousy or competition (though, like any siblings, they surely had their moments). "I looked up to him as a kid," he told the publication. 
As Closer Weekly reports, Jerry was 86 years old when he died in January of 2018. His wife, Shirley, reportedly told TMZ that the brothers had spent some of the holidays together at Dick's home, indicating that the talented pair had maintained a close relationship right up until Jerry's death.
The famed funnyman was adored by more than just his brother and family, of course. Patricia Heaton, who played his daughter in another comedy, "The Middle," took to Twitter to pay her respects on hearing the devastating news. "Much love to my wonderful TV dad #jerryvandyke and condolences to my TV dad-in-law #dickvandyke," Heaton wrote. "Jerry, you were hilarious and terrifically talented — what an honor to be able to watch up close as you and your brother create your special magic." What a fitting tribute to two extraordinary and high-profile brothers.