The Mystery Behind A Box Of Stolen Human Heads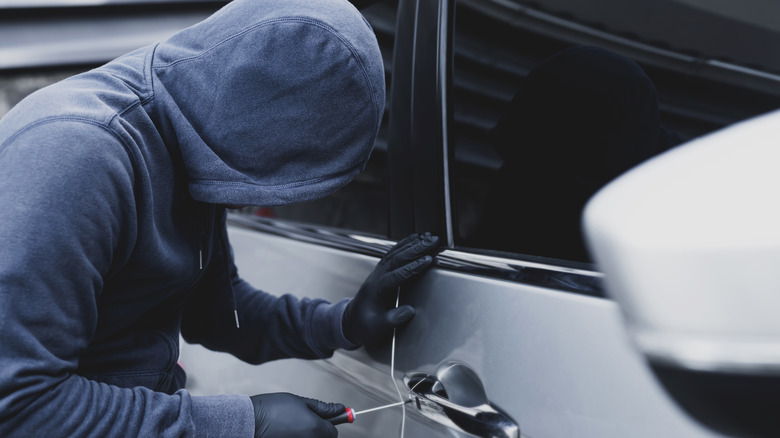 chalermphon_tiam/Shutterstock
Things get stolen all the time. It's unfortunate but it's true. Packages in particular are frequent targets for thieves, but normally those packages contain nothing more than an Amazon order. Typically they're not full of human heads, but that's what was stolen out of a truck in Denver, Colorado in early March 2022 (via KDVR).
The box was reportedly blue and white and measured 20 x 15 x18 inches with "Science Care" written on the sides. According to CBS News, police also said that the words "Exempt Human Specimen" were also written on the box.
The theft led to questions over why someone would want to steal something like that, and once they did, what would they do with them?
A local resident described the unusual and macabre crime to KDVR as, "Pretty shocking," adding, "I guess I don't see too many strange things happening around here usually, but you know, you never know."
The box of heads was stolen out of a freight truck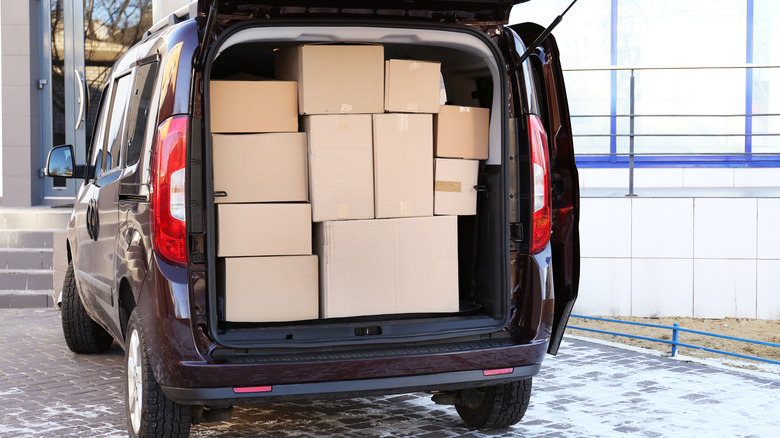 Africa Studio/Shutterstock
According to KDVR, the heads belonged to Science Care, a program for people who want to donate their bodies to science. However, according to a statement from the company, the heads — or the "donated tissues" as they put it — were in the possession of a third-party company that handles shipping, and the box containing them was stolen from their truck.
The company described itself as "the first accredited non-transplant tissue bank in the world. They gave their account of what happened. "Recently, an incident occurred in the Denver area where a sealed box containing donated tissues was stolen from a secured truck operated by a third-party specializing in the logistics of donated tissues," the statement read. "The secured truck was in the process of returning the tissue to Science Care after a medical training event. Unknown individuals illegally broke into the truck and robbed it of the Science Care box."
According to the statement, Science Care has been working closely with investigators. "We are doing everything we can to locate the stolen tissue and protect the community. Due to the sensitive nature of our business, and as there are several ongoing investigations, we do not have any further comment on this criminal matter.
According to CBS News, police had warned of "vehicle-related crimes such as auto theft and theft from motor vehicle continue to be a problem in Denver," only days before the box of heads was stolen.
Why would someone want to steal a box of human heads?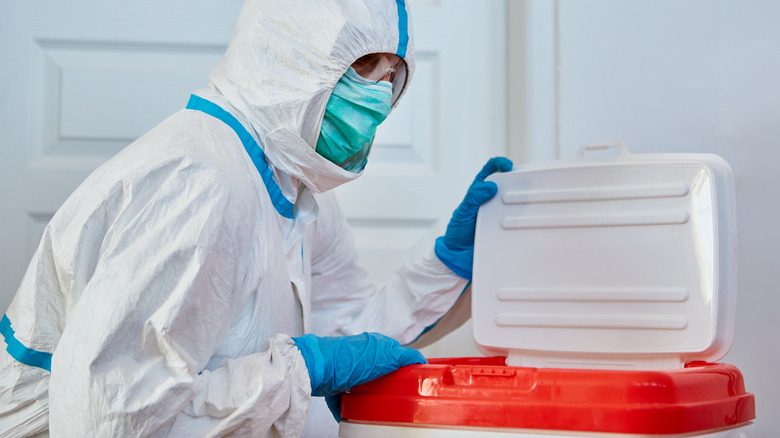 True Touch Lifestyle/Shutterstock
The short answer is that there's a lot of money in the body and organ donation and businesses that work in the industry can be worth billions (via KDVR).
Organ donations and transplants are regulated by the United States Department of Health and Human Services, according to Michael Burg a lawyer who has handled cases involving human remains, but body donations are unregulated.
"My suggestion is if you're going to do a body donation, do it to a university," Burg said. "These independent companies, there may be some legitimate ones, but I'd look at it very carefully before I donate my loved one's body."
According to Westword, it's believed that the price human heads can fetch starts at $500 each, but that the price is probably much higher than that.
The Colorado state legislature passed the Human Remains Disposition Sale Businesses Act in 2018. This came after the FBI raided a funeral home in Montrose Colorado, out of which the owner was running a "body brokerage" (via Westword).