Why Doris Day's Dance Career Came To An Early End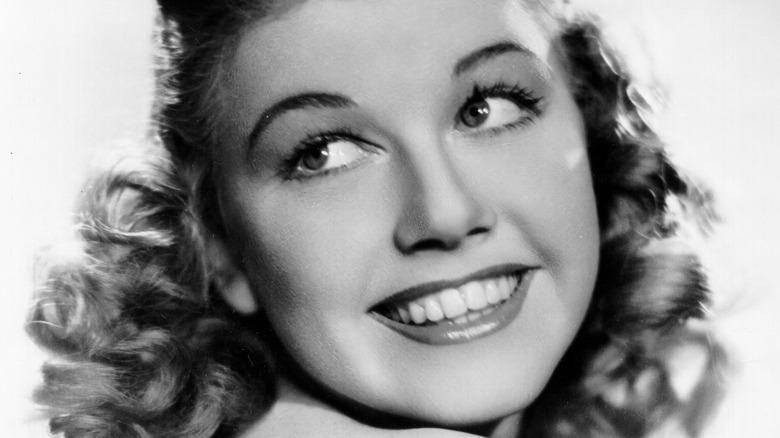 Michael Ochs Archives/Getty Images
The daughter of a music teacher, Doris Day (born Kappelhoff) studied voice and dancing in her home city of Cincinnati, according to the Cincinnati Enquirer. Her childhood idol was Ginger Rogers, and she had dreams of becoming a Hollywood dancer herself (per IMDb). By the time she was a teenager, Day had teamed up with Jerry Doherty, a boy she had met in dancing school, and the two of them were performing locally in venues like the Netherland Plaza Hotel and the Cincinnati Club, known as Doris and Jerry.
In 1937, when Day was 16, she and Doherty signed a five-year contract to dance in Hollywood movies, according to the Cincinnati Enquirer. They began making preparations to leave for Hollywood, to be accompanied by Day's mother, Alma Kappelhoff. On Day's last night in Cincinnati, friends threw her a party. Afterward, she went for a drive with three other teenagers and got into an accident that would change the course of her life and career.
A collision with a freight train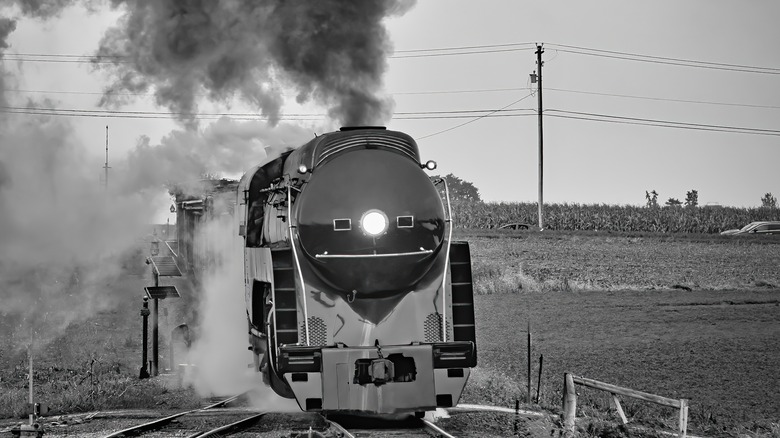 Greg Kelton/Shutterstock
As detailed in the Cincinnati Enquirer, Doris Day was a passenger in the vehicle when it struck a northbound freight train sometime around midnight. An ambulance was called to the scene for multiple injuries, most of which were cuts and scrapes. But Day's injury was to her right leg: a compound fracture for which she was treated at the hospital and ordered four months of bed rest. In the end, according to The Enquirer, Day spent over a year in a cast and using crutches, knowing her dance career was over.
She turned her attention to singing. As a music school student, she had already dabbled in voice lessons, but now she jumped in with both feet, so to speak — cast and all. Before long she was performing in bands and on the radio. One song she sang in the late 1930s, "Day After Day," inspired her new stage name because as bandleader Barney Rapp told her, Kappelhoff was too long to put on a marquee. Day spent the early 1940s touring with the Les Brown Band, and signed a recording contract with Columbia Records in 1947, according to CNN.
Doris Day couldn't dance, but still worked with Ginger Rogers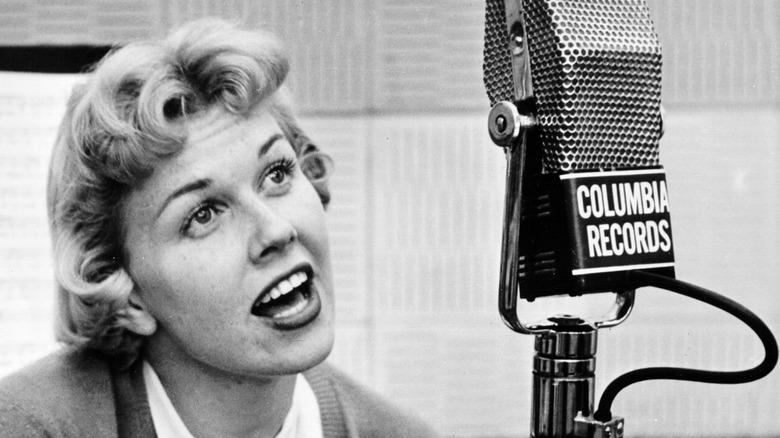 Michael Ochs Archives/Getty Images
By the time Doris Day appeared in her first Hollywood movie, "Romance on the High Seas" in 1948, she was already an accomplished singer. She starred on the radio as well as the silver screen, hosting "The Doris Day Show" from 1952 to 1953, according to CNN. Day sang "Que Sera, Sera" in Alfred Hitchcock's movie "The Man Who Knew Too Much" in 1956, a song that got her inducted into the Grammy Hall of Fame in 2012.
Day went on to have an enviable career both in music and in movie acting. She co-starred in three romantic comedies with Rock Hudson, after which the two maintained a lifelong friendship. She is also honored with two stars on the Hollywood Walk of Fame: one for her records, and one for her movies. Day even got to work with her childhood heroine Ginger Rogers, when the two actresses co-starred in the film "Storm Warning," according to IMDb. The 1951 film also featured Ronald Reagan.