The Lyrics Of The MASH Theme Song Would Surprise You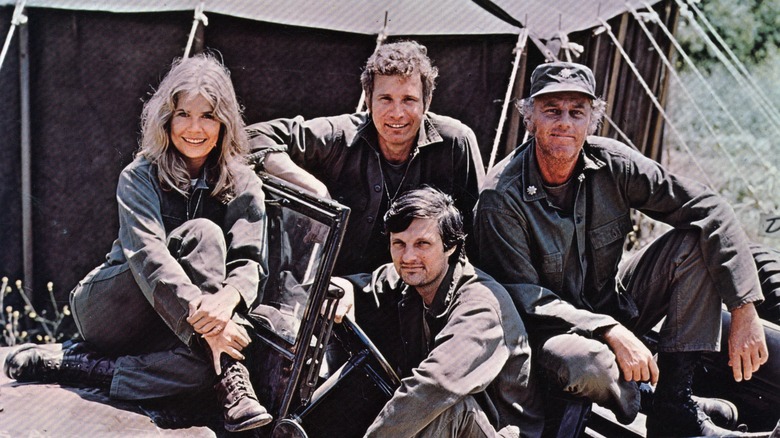 Keystone/Getty Images
Theme songs to television shows can be as iconic as the shows themselves. In fact, long after the show runs its course, the theme song can still evoke nostalgic memories. One such song is the theme song to "MASH," which, even today — 39 years after the last episode aired on television — brings back memories of the classic series that covered the adventures of the surgeons, nurses, and staff serving at the mobile army surgical hospital of the 4077th during the Korean war (via IMDb).
The theme song used for the television show was an instrumental version of the song, "Suicide Is Painless." The song first appeared in the motion picture "MASH," directed by Robert Altman. According to Neatorama, the song was initially written for a single scene in the production, but Altman liked the finished piece so much that he used it as the theme song for the movie as well.
Altman wanted the song to be stupid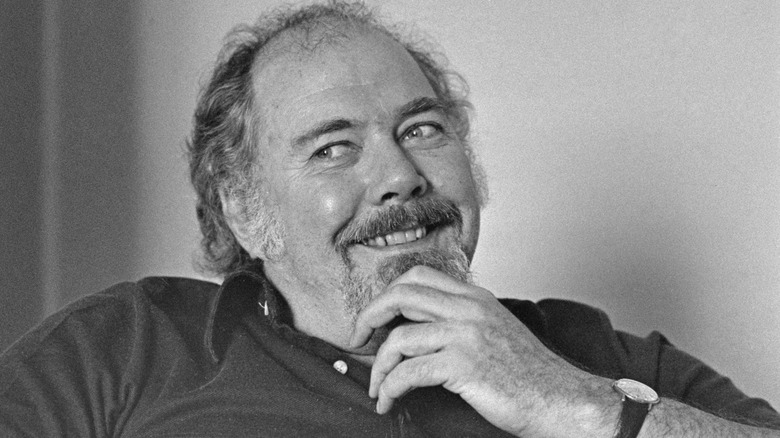 Evening Standard/Getty Images
Altman was looking for a specific, quirky song to fit the scene in which the character Captain Walter "Painless" Pole decides to kill himself after being mortified by a sexual situation in which he was not up to par. He wanted something funny and tragic, and turned to his friend, Johnny Mandel, a songwriter, for help (via Neatorama). In an interview with Jazzwax, Mandel said that Altman had two requests for the song: it needed to be titled "Suicide is Painless," and it needed to be the "stupidest song ever written."
Mandel thought that many would think that writing a stupid song would be easy. But after two days of trying to come up with something, he gave up, per Jazzwax. He presented Altman with music, but no acceptable lyrics. Altman then tried his hand at coming up with some lyrics, and he, too, realized that such a task is more difficult than it seems. While two grown men might have failed at coming up with foolish lyrics, Altman knew just where to turn for such an odd request.
If you or anyone you know is having suicidal thoughts, please call the National Suicide Prevention Lifeline​ at​ 1-800-273-TALK (8255)​.
The lyrics were written by a teenager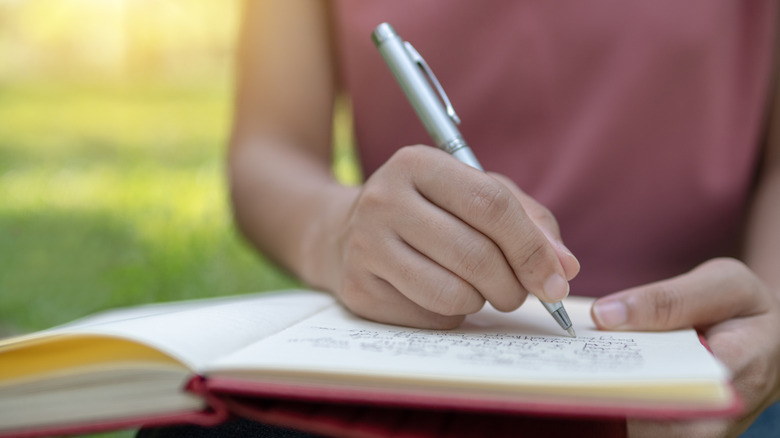 Onchira Wongsiri/Shutterstock
It turns out that Altman's ace up his sleeve was his 14-year-old son, Michael, per Neatorama (Jazzwax reports Michael was 15.) According to Musician's Guide, the teen came up with the lyrics in just five minutes. While Altman loved the lyrics, Mandel wasn't so sure that they would work, but to his surprise, they did.
"Suicide is Painless" was Mandel's biggest hit. Michael Altman didn't write any more lyrics after that, but it turns out he didn't need to. When movie producer Ingo Preminger asked Micheal what he wanted in return for his efforts, he said he wanted a guitar. But Preminger gave him a standard songwriter's contract, and that turned out to be a blessing because Michael became a millionaire. In fact, Robert Altman told Johnny Carson in an interview that his son ended up making more money from the theme song than he did from the movie (via Neatorama).