Why You Don't See Joe Gatto On Impractical Jokers Anymore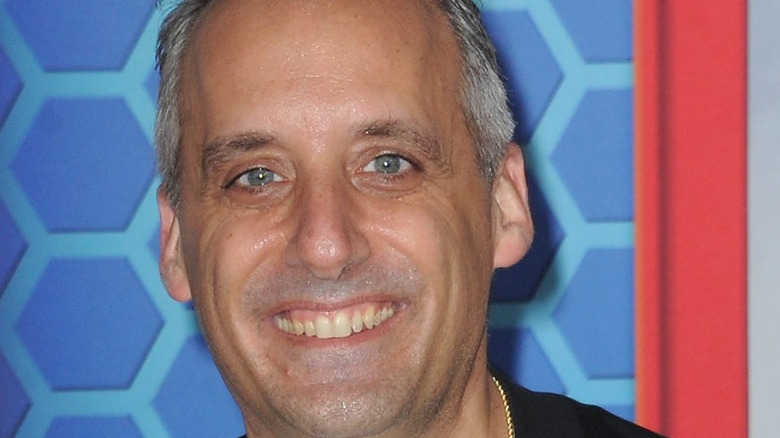 Albert L. Ortega/Getty Images
Fans of the popular cable comedy series "Impractical Jokers" may notice one crucial difference in trailers for season 10 of the show, arriving in June, 2022. Part of what made the TruTV show so successful was the on-screen chemistry between real-life friends and comedians, Brian "Q" Quinn, James "Murr" Murray, Sal Vulcano, and Joe Gatto. as the quartet of comedians pull pranks, dares, and stunts, on one another and strangers. For his part, though, Gatto, won't return for season 10 of the show, and will be replaced by a series of guest hosts (via TV Insider).
Along with Quinn, Murray, and Vulcano, Gatto has been a part of the comedy troupe The Tenderloins since high school, the act upon which "Impractical Jokers" is based. The show premiered on TruTV in 2011, and was successful from the start. Gatto's exit left his friends on the show saddened to lose someone they call family. They vowed in a statement, though, to keep making the show, and to keep making their audience laugh. "With the support of our fans, we'll get back to making a new chapter of 'Impractical Jokers'" the team said (via Variety).
Gatto left The Tenderloins once before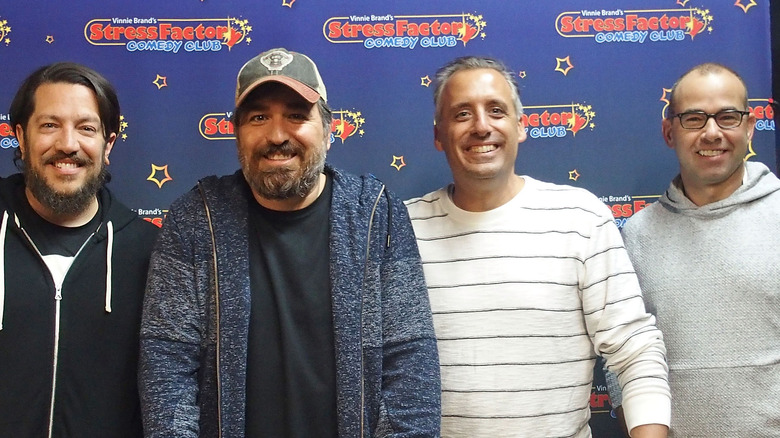 Bobby Bank/Getty Images
According to TV Guide, this is not the first time Joe Gatto chose to part ways with his friends and fellow comedians in his comedy troupe, The Tenderloins. But in that previous instance, Gatto was convinced to return. Per The Famous People, The Tenderloins first made their name on early social media and streaming platforms like MySpace and Youtube, before hitting it big on truTV with their own show. By 2015, they'd taken the act on the road with live performances. "Impractical Jokers: The Movie" also came out in 2020 (via IMDb).
Comedy wasn't the only priority in Joe Gatto's life, though. He's also a husband and father to two children, per TV Guide. It's these pressures of family life that pushed Gatto to chose family over show business, and this time, it might be permanent. But before announcing the reason he chose to exit, Gatto said he stands by what he and his friends have accomplished. "Alongside my friends, I've devoted a decade of my life to building this franchise and couldn't be prouder," Gatto said (via Variety).
Gatto and his wife are splitting up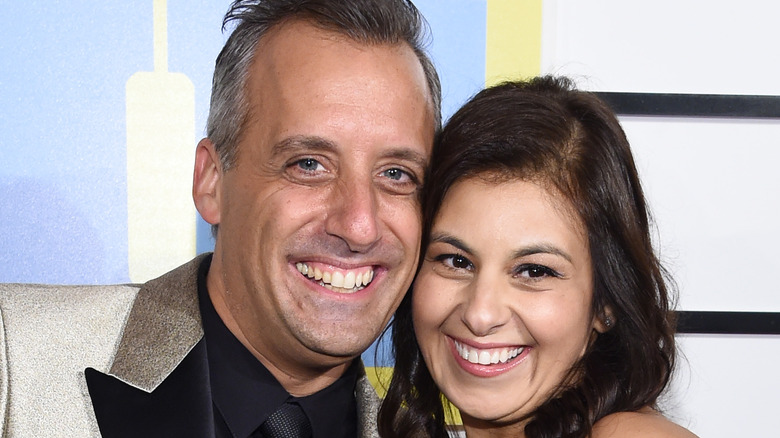 Jamie Mccarthy/Getty Images
In Gatto's statement about his reasons for leaving "Impractical Jokers," he went on to say that his relationship with his fellow comedians on the show were among the most important relationships in his life, and that he was confident they would go on making their audience smile without him. Gatto and his wife had decided to split up, though, and that has left him no choice but to refocus his energy on his personal life.
Gatto wrote (via Variety)m, "Sorry in advance for the long and more-serious-than-usual note below, I just wanted to let you all know that I will no longer be involved with 'Impractical Jokers,' ... due to some issues in my personal life, I have to step away. Bessy and I have decided to amicably part ways, so now I need to focus on being the best father and co-parent to our two incredible kids ... To all of the amazing fans, thank you for allowing me to make you laugh with Jokers. They say that laughter is the best medicine, and I hope I've been able to provide some of that over the last decade."