Why Was Sophia Loren Arrested In The '80s?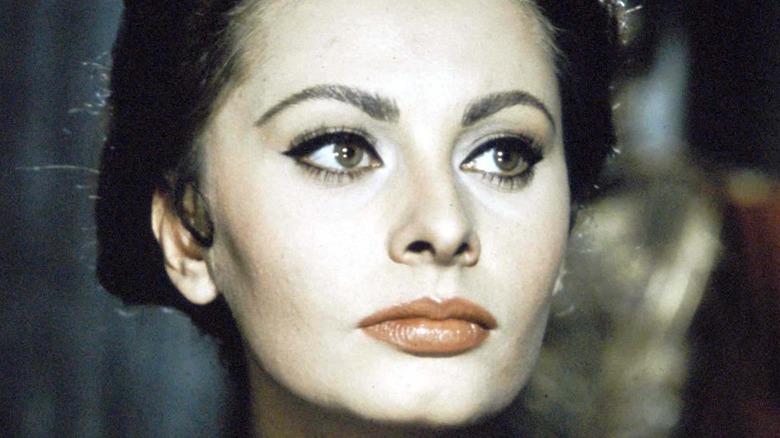 Avalon/Getty Images
Italian actress Sophia Loren was already a major international movie star when she was arrested in 1982 by Roman police. At the time, Loren was considered by the local press to be a "national monument" — and her fame hasn't faded since. In fact, her celebrity may have had a factor in her relatively relaxed punishment (via UPI).
By '82, Loren had become an icon who graced the screen in critically acclaimed films such as "Marriage Italian Style" (1964), "Sunflower" (1970), and "A Special Day" (1977). Her performances had garnered her Academy Award and Golden Globe wins, along with multiple David di Donatello awards (via IMDb).
According to Britannica, the famed actress was born Sofia Villani Scicolone in 1934 in Rome. The girl who would later be known as Sophia Loren was raised by a single mother just outside of Naples where they, and her sisters, bunked together in a small apartment with her extended family. They suffered especially harsh conditions during World War II, when their town was rocked by bombings. Despite all of this, Loren was determined to be a star and found her first success in beauty pageants both local and national (via Turner Classic Movies).
Returning to Rome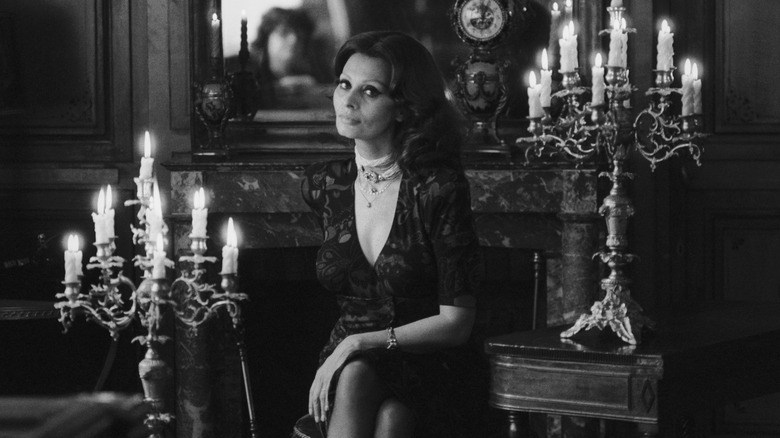 John Downing/Getty Images
When Sophia Loren landed at Fiumicino airport in May 1982, she found Roman police ready and waiting for her. According to a contemporary UPI article, the actress hadn't returned to Italy in a decade — and was now being thrown in prison.
But for Loren, her arrest didn't come as a surprise. Her crime was tax evasion, an offense she committed in the early 1960s when 112 million lire ($180,000) of her taxable income went unpaid. By the actress' own public admission, she hadn't returned to Rome in years because she knew she would have to face the consequences. She'd lived abroad in France and Switzerland, disputing the tax offense as a mistake by her tax accountant. All the while, the case moved through Italian appeals court. By 1980, she was guaranteed to serve a sentence of 30 days in jail, along with a fine.
Loren begrudgingly accepted her punishment so that she could return to working as an actress in Italian films. However, she elegantly corrected the press by saying, "I have not returned to make a film, but because I love Italy." While she called the sentence "unjust," for Loren, it was worth it to visit her family and country once again. But this incident wasn't the end of her legal troubles.
Sophia Loren wins another case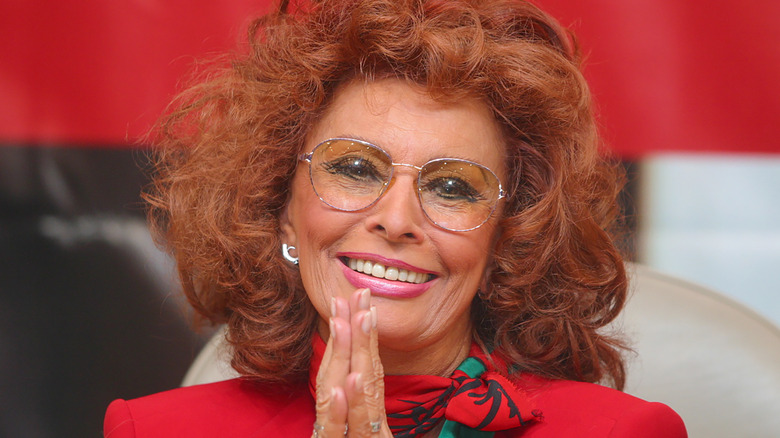 photowalking/Shutterstock
While Sophia Loren eventually served prison time for her 1960s-era tax evasion, the glamorous Italian actress didn't have to sit in a cold concrete cell for a month. According to UPI, Loren had a private cell complete with a TV, furniture and bathroom amenities. In the end, she only served 17 days of her 30-day stint. But Loren wasn't interested in serving even that sort of posh imprisonment again when another tax evasion battle dogged her for nearly 40 years (via The Guardian).
Beginning in 1974, the actress fought with Italian authorities over how much she should have paid on her year's earnings. A difference of 10% (her accountants' recommended 60% versus the government's 70%) was what had Loren's case in legal purgatory for some 39 years. Finally, in 2013, the top Italian appeals court, the court of cassation, ruled in her favor. "I always look to the future," said Loren, then 78. "I leave behind me horrible experiences like this."