Alanis Morisette's First Album Wasn't What You Think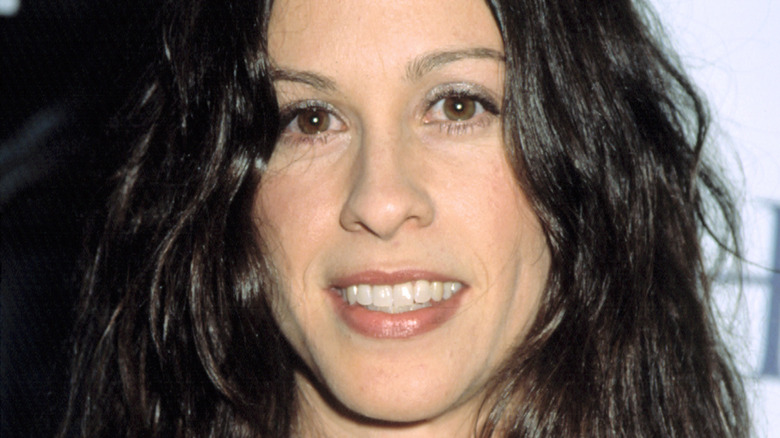 Everett Collection/Shutterstock
Alanis Morissette is revered as one of the most distinctive voices of her generation — a talented singer-songwriter who laid her life's troubles bare for the world to hear. Her confessional lyrics have driven conversation for more than 20 years, while her catchy singles still circulate on pop and rock radio stations. Morissette was an icon of the 1990s who successfully blended the thoughtful wordplay of singer-songwriter folk music and album rock with the rough and aggressive grunge sound that dominated the airwaves. 
But, before Morissette's breakout album "Jagged Little Pill" launched her to stardom in 1995, she was a very different artist. Rather than channeling Nirvana and Garbage, her earliest work sat comfortably alongside the likes of Janet Jackson and Paula Abdul. But, as explained by PopMatters, Morissette's first two dance records — released 30 years ago — are far less known than her third LP. They were so obscure that the Grammy Awards looked right past them to nominate her for best new artist in 1996.
Not such a jagged little pill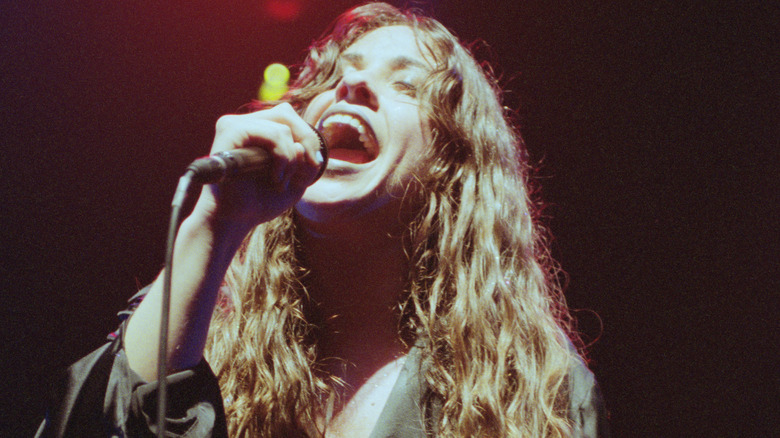 Brian Rasic/Getty Images
Alanis Morissette was just 17 when she released her debut record "Alanis." But, the bouncy dance-pop of her 1991 album now seems miles away from the more pensive alternative rock of "Jagged Little Pill." Compare the groovy second track on "Alanis" with the scathing "You Oughtta Know" on her third LP.
Morissette had been performing for many years before she decided to fully break into the world of teen pop and dance music. According to PopMatters, the Canadian singer-songwriter was already a child star who had appeared in "You Can't Do That on Television" on both CTV and Nickelodeon. Born in Ottawa, Canada, she saved up money from her acting career to record her first single at 10 years old, and get a music publishing contract by 14 (via AllMusic). Her tenacity earned her a record deal with MCA Canada, with who she recorded her first two albums.
Initially, "Alanis" and its followup "Now Is the Time" were hits in Canada, garnering the singer-songwriter a Juno Award for most promising female artist. And, her early music certainly was promising, if also hewing a little too close to her influences of Debbie Gibson and Tiffany. Even today, her synthesizer and drum machine driven dance tunes — inspired in part by New Jack Swing — are still fun to listen to. But, unfortunately for Morissette, her popularity and acclaim during this period were limited to her home country. Soon, though, she moved to Los Angeles.
Moving past dance-pop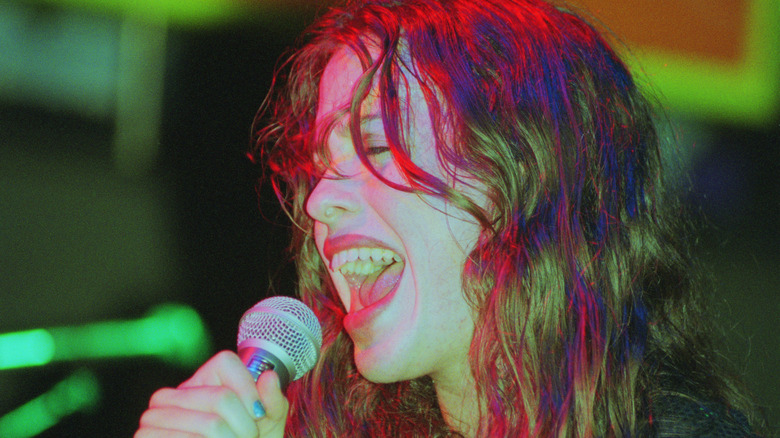 Brian Rasic/Getty Images
Alanis Morissette's career completely changed when she moved to the U.S. after her second album, according to AllMusic. In Los Angeles, she met producer Glen Ballard who would later help her craft "Jagged Little Pill," and she signed on to Madonna's label Maverick Records. That signing, and Ballard's history working with major artists like Michael Jackson, could have pointed to another dance-pop fueled follow-up for Morissette's LP number three. Instead, Morissette and Ballard decided to look to the booming alternative rock scene for a new sound.
Ever since the explosive success of "Jagged Little Pill," which was turned into a Broadway musical in 2019, the singer-songwriter's first two dance records seem to have been forgotten. Neither "Alanis" nor "Now Is the Time" are available to stream or download on services like Spotify, iTunes, or Amazon Music. 
But, PopMatters wrote that the artist's first record, while "nondescript," is still important adding, "It set the stage for one of the most extreme shifts in sound and persona that pop music has ever seen. Only a few years later, Morissette had seemingly banished the big-haired, shoulder-padded pop songbird of her early days as if she were a bad memory."