How Many Times Has Macaulay Culkin Been Arrested?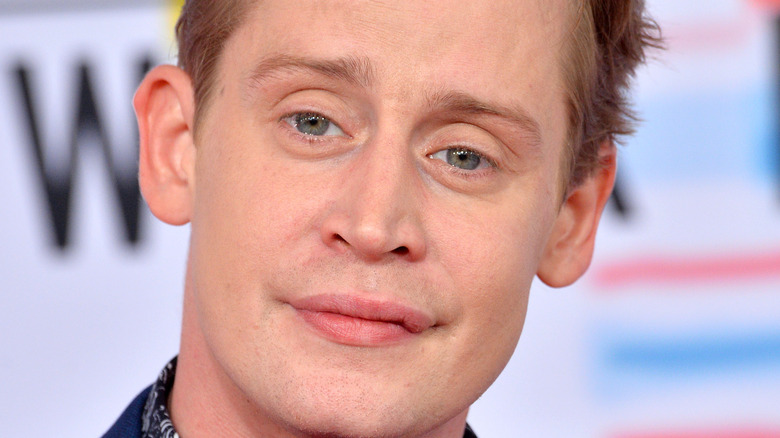 Featureflash Photo Agency/Shutterstock
It's a tale as old as time: child stars growing up to encounter troubles with the law, drug use, alcohol, or other sorts of scandals. Names like Justin Bieber, Lindsey Lohan, and even Miley Cyrus come to mind. The trend is to prevalent that society has started to notice when a child star makes it to adulthood without any negative headlines. Perhaps the pressures from the watchful eyes of fans and non-fans alike, coupled with money and attention, drives young celebs off the deep end.
Macaulay Culkin was the young star of the incredibly well-loved film series "Home Alone" in the early 1990s. Culkin's portrayal of the lovable and ingenious Kevin McCallister, an 8-year-old boy accidentally left behind by his family who manages to thwart two burglars, catapulted Culkin to stardom. The iconic scene in which Kevin tries aftershave and subsequently cups his face and screams from the burn has gone down in cinematic history.
Macaulay Culkin rose to fame in the 1990s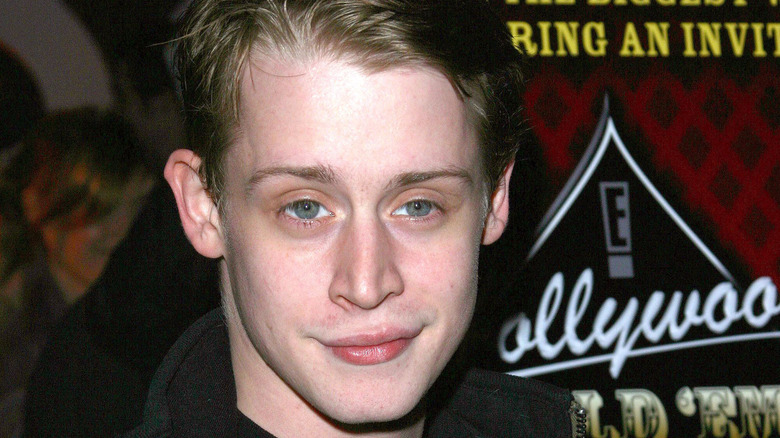 Everett Collection/Shutterstock
Macaulay Culkin's other notable roles include films like "Uncle Buck" and "My Girl." He even hosted Saturday Night Live in 1991 despite not even being old enough to watch the show, per its TV-14 rating. After ranking in millions for his acting, Culkin took a hiatus from show business in his teen years, returning to acting in the early 2000s (via The Independent). However, since the blockbuster hits of his younger years, his life has not been so glamorous.
In 2004, a 24-year-old Culkin appeared on "Larry King Live." He discussed his alcohol and drug use, but did not express concern for his well-being, insisting that he "never had a problem." He went on to explain that his use of such substances is blown out of proportion given his fame. He stated, "any normal person does it. Like, yes I'm a kid, I had a beer, I smoked a joint. Big deal" (via CNN).
Macaulay Culkin was arrested in 2004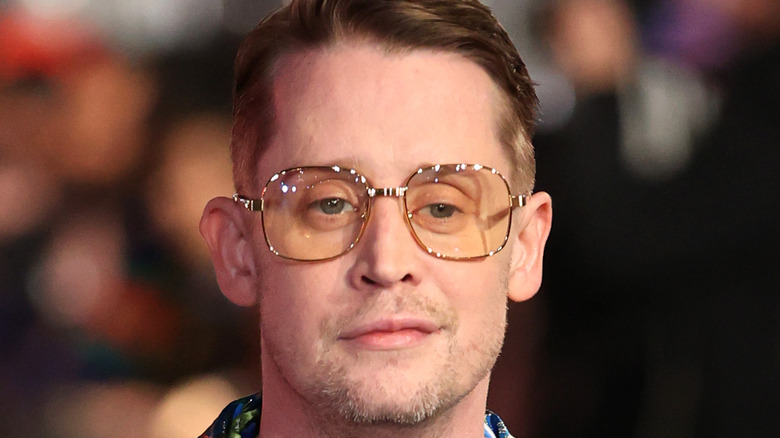 Emma Mcintyre/Getty Images
Though Macaulay Culkin conveyed that his use of drugs and alcohol was not at a problematic level, he did get caught red-handed. CNN reported that in Oklahoma City, Culkin was caught with marijuana, Xanax pills, and clonazepam, a pill prescribed for anxiety and seizures, but Culkin did not have a prescription for either medication. However, Culkin was only a passenger. Police pulled over the driver, Brett Tabisel, for speeding, improper lane changes, and marijuana. Everything else was found upon the search of the car. Culkin's arrest occurred just a few months after his interview on "Larry King Live." He was put in jail with a $4,000 bail, which he paid upon being taken into custody. He left Oklahoma not long after, according to People.
Over the past few years, things have been looking up for the actor, who has shown that a child actor can really make a comeback. In 2021, he appeared in "American Horror Story: Red Tide" and walked the runway at the Gucci Love Parade. He has kept a playful attitude toward fame as well, despite his confusion over his own appeal. His tweet from 2020 that read, "You guys want to feel old? I'm 40. You're welcome" became one of the most-liked tweets in Twitter's history.