California Park Ranger Just Retired And Broke This Startling Record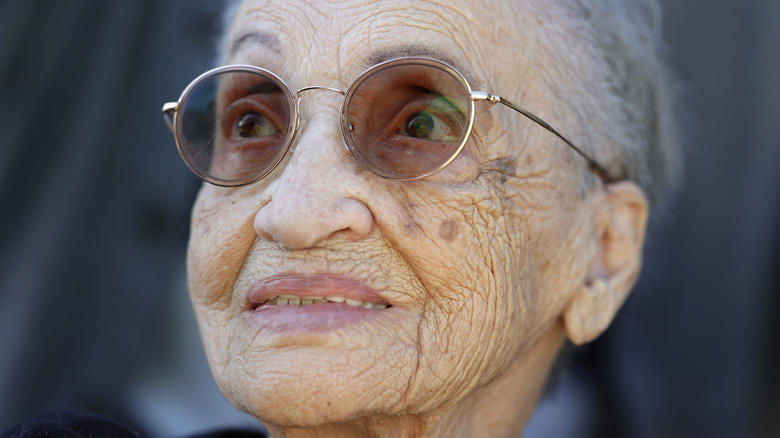 Justin Sullivan/Getty Images
Park rangers fulfill an important duty for outdoor spaces across the country. They help to educate the public about nature, protect the environment they work in, and guide people through the wilderness. Many rangers dedicate their lives to this work. In the case of one park ranger, the job was worth breaking records for.
Betty Reid Soskin began her work with the National Park Service (NPS) in 2004, after decades of work as an activist against prejudice. She was nearly 80 years old at the time, but it didn't stop her from working to improve awareness of racism and cultural inequity through education and outreach, according to the NPS. Now that Soskin has announced her retirement, according to the Associated Press, she won't just be remembered for the work she did. She'll also be remembered as the oldest active park ranger the NPS has ever had, as she steps down at the age of 100 years old.
Improving inclusion in park history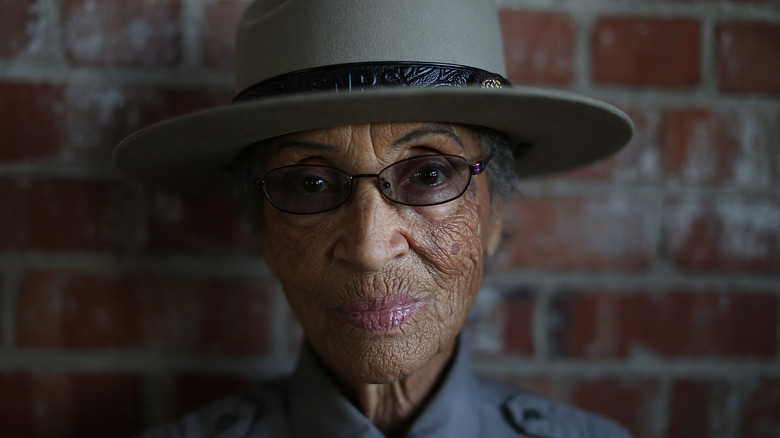 Justin Sullivan/Getty Images
Betty Soskin has done a lot in her life. Prior to working with the National Park Service, she and her first husband founded one of the first Black-owned record stores in Berkeley, California. Soskin also created music that promoted activism and honored civil rights pioneers (via National Park Service). Her work with the NPS took on a similar issue: the lack of educational materials about the influence of people of color on park history.
Soskin worked in a historical park honoring Rosie the Riveter and World War II, according to the NPS. She brought with her the stories of Black women like herself who had experienced racism while trying to aid in the war effort. Soskin had dealt with discrimination herself when she tried to join the Air Force, according to the NPS.
"After learning that she was employed only because her superiors believed she was white, Soskin confronted a lieutenant who replied that everyone at the base was 'willing' to work with her," the NPS says. "Not wanting to be merely tolerated, Soskin promptly and defiantly left the Air Force." Her experiences and knowledge were incorporated into park education and materials, according to the NPS, allowing for more visitors to learn about the struggles of Black Americans during World War II.
Hanging up her hat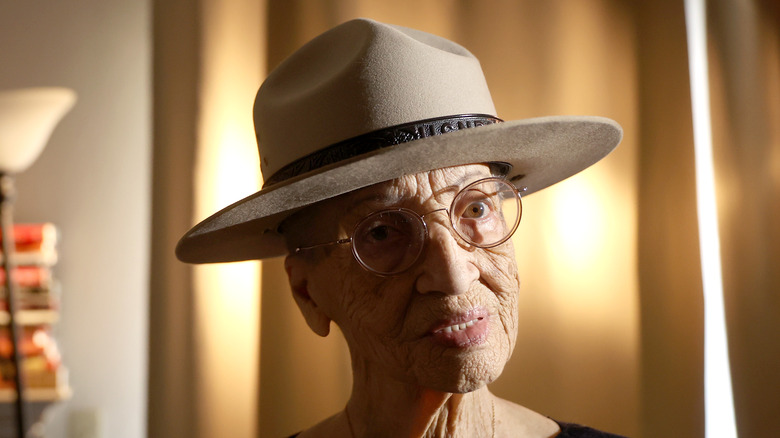 Justin Sullivan/Getty Images
Betty Soskin is now stepping down from her position as a park ranger at the age of 100, according to the Associated Press. She continued with tours and education during her last day on the job, AP reported. She and the National Park Service both found value in her efforts to share her experiences with the public, according to AP. "Being a primary source in the sharing of that history — my history — and giving shape to a new national park has been exciting and fulfilling," Soskin said. "It has proven to bring meaning to my final years."
Soskin's career is full of honors and awards — including a presidential coin from Barack Obama (via AP) — for her work to address discrimination and prejudice throughout history. She's previously been named California Woman of the Year and Glamour Magazine's Woman of the Year, and she was even entered into the Congressional Record (via AP).