The Truth Behind Elvis' Only Commercial Appearance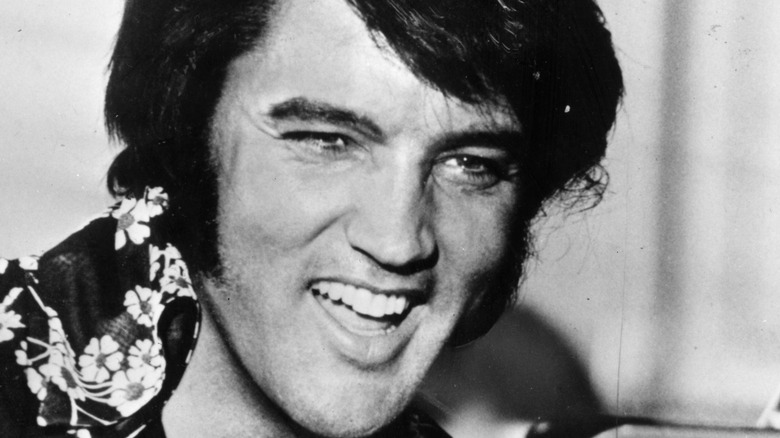 Keystone/Getty Images
Elvis Presley is a name that will never be forgotten. His endless stream of musical hits is one thing (according to Sony Music he has sold in excess of a staggering 146.5 million albums), but his movements on stage made him truly iconic.
Interestingly, Presley hated all the attention that his dancing seemed to get. In a 1956 interview with TV Guide Magazine (per TV Insider), he was keen to set a few things straight. He explained that he wasn't trying to be controversial, suggestive, or anything else. "I just — I get rhythm with the music. I jump around to it because I enjoy what I'm doing. I'm not trying to be vulgar," he said, also deriding the popular "Elvis the Pelvis" term as "the most childish expression I ever heard from an adult."
That was the raw charisma and appeal of Elvis Presley, though: His very hips and pelvis were newsworthy. Despite the fact that, though, almost everything Elvis gyrated in the general direction of turn to gold, he appeared in only one commercial during his career.
The popularity of Southern Maid Donuts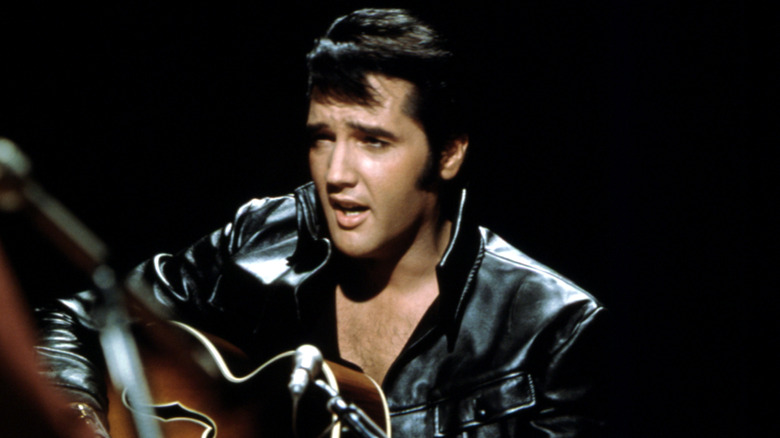 Michael Ochs Archives/Getty Images
The Southern Maid donut company has a fascinating and star-studded history. According to the official website, Southern Maid Donuts was started by the Hargroves, a married couple from the United States who started out in 1937 with just their recipes and a dream close to so many of our hearts: To bring a better kind of donut to the masses.
During the terrible times of the Great Depression, sugary, doughy treats surely helped make lives a little brighter, and the donuts caught on quickly. The Hargroves had strong ties to the Louisiana Hayride Show, and their modest beginnings reportedly inspired the name of the brand.
In a time before Internet advertising and the unparalleled power of going viral, however, word of mouth often needed a helping hand. Johnny Cash was one star who sung a jingle for Southern Maid Donuts over the years, per the official website, and Elvis Presley was another.
From early, donut-shilling beginnings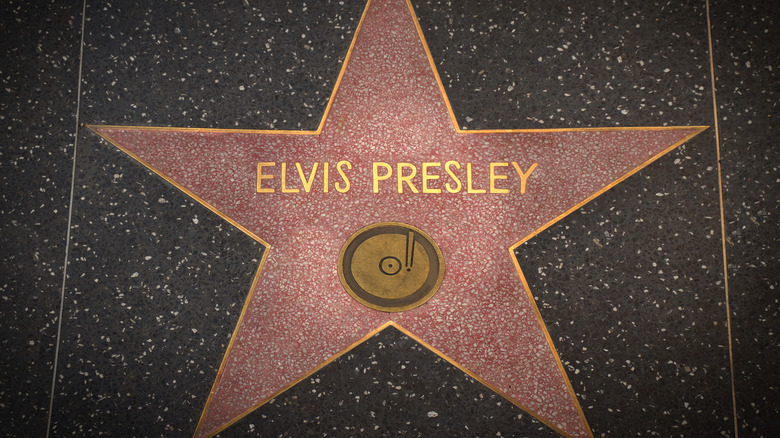 Elliott Cowand Jr/Shutterstock
At the time of his performance, though, Elvis Presley wasn't the megastar he would become. According to The Vintage News, the "Hound Dog" icon was just a young musical hopeful when he took to performing at the Louisiana Hayride Show in 1954, and became fond for one particular snack sold there. You can guess which. And so it was that Presley performed a catchy little tune in a Southern Maid Donuts commercial: "You can get them piping hot after 4 p.m., you can get them piping hot, Southern Maid Donuts hits the spot, you can get them piping hot after 4 p.m."
This lost commercial, The Vintage News goes on, was broadcast at the show, and Presley was "paid" in a box of the company's donuts for making it — a box of glazed donuts, no less, which surely sweetened the deal both literally and figuratively.