How Dolly Parton Spent Her I Will Always Love You Royalties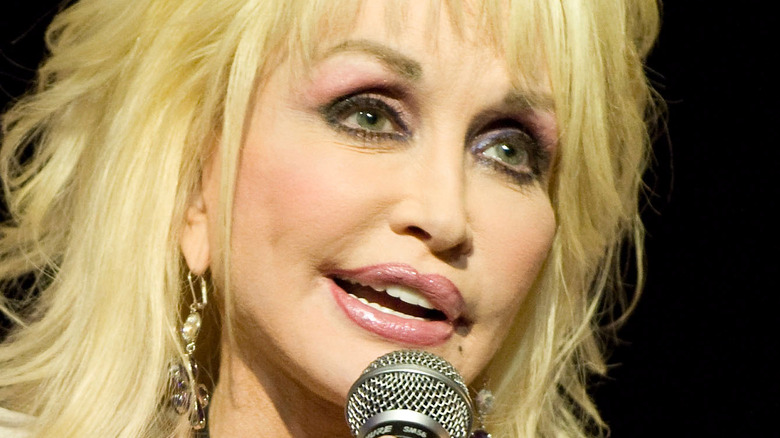 Erika Goldring/Getty Images
What a remarkable life Dolly Parton has led. In February of 2022, she told Larry Ferguson in an interview for "Mr. Nashville Speaks" (via Yahoo Movies) that a movie telling the tale of her remarkable adventure to date may be in the offing. "I'm thinking now that I might do my life story as a feature ... possibly even a musical feature ... we're in talks about that," she reportedly said.
There would certainly be ample colorful content for such a feature, but perhaps the most important thing to admire about Parton is not the number of albums she's sold or hits she's released, but her humanity. She has never been an unapproachable, mega-wealthy, intimidating sort of star. As down to Earth as an icon can be, she's also beloved for her modesty and philanthropy.
Parton appreciates the great success she has enjoyed in her life, and paying it forward has always been vital to her. As she told People in 2021 (via People on YouTube), "you can't just say, "oh, my dream's come true and I'm walking out of here." No, you've got to be responsible for that ... show you're grateful for that." As her fame and renown grew, so did her efforts to this end, and she took her sizable royalties from her 1974 hit song "I Will Always Love You" as another opportunity to both expand her brand and celebrate others.
Dolly loved Whitney Houston's cover of her song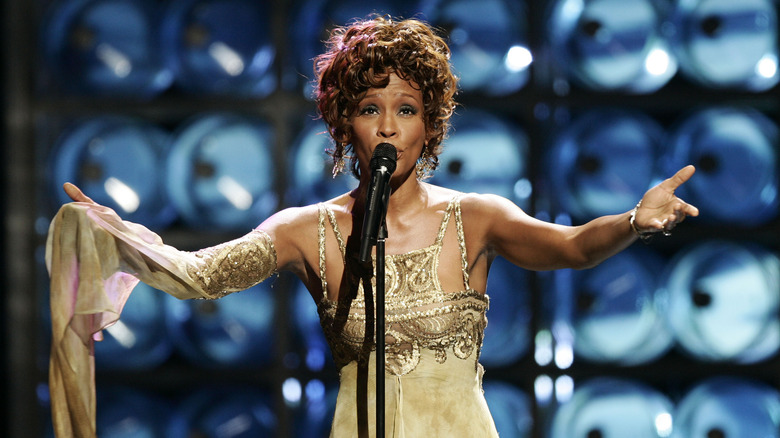 Pascal Le Segretain/Getty Images
"I Will Always Love You," of course, was performed by Whitney Houston on the timeless soundtrack for "The Bodyguard." It was originally Parton's song, however, and Houston discussed her concerns about covering the song in a 1993 interview with Rolling Stone. She told the magazine, "I think Dolly Parton is a hell of a writer and a hell of a singer. I was so concerned when I sang her song how she'd feel about it." She went on to say that in a telephone call, Parton gushed to her about her cover, saying of the song, "It never did that well for me. It did well for you because you put all that stuff into it."
The song was a monster hit for Houston, being certified Platinum ten times over, topping the Billboard charts, and remaining there for 29 weeks, according to Houston's official website. This translated to an awful lot of money for the song's creator. Per Forbes, "I Will Always Love You" made Parton more than $10 million in royalties before the year 2000. She spent this hefty sum in a uniquely Dolly Parton way, a way that honored Whitney Houston.
Dolly Parton on "the house that Whitney built"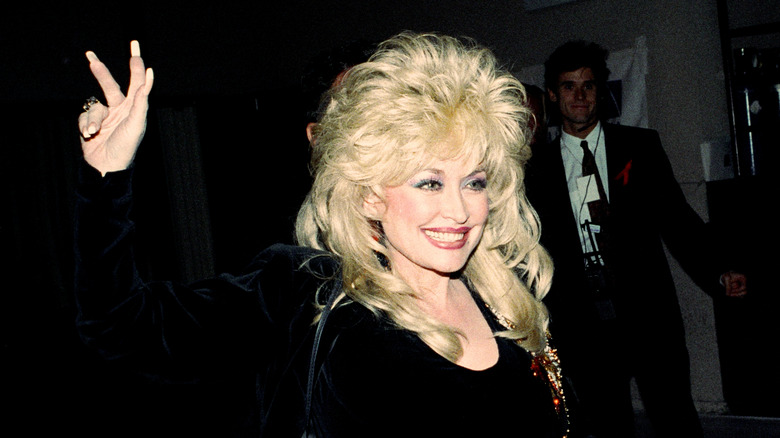 Bart Sherkow/Shutterstock
One of Andy Cohen's questions for Parton on "Watch What Happens Live With Andy Cohen" (via YouTube) asked her to choose the best thing she bought, or investment she made, using the money the song made her. She spoke of buying a property in Nashville that was "off the beaten path from 16th Avenue," in the Black neighborhood, as described by Parton. And quite the grand purchase it was too.
"It was a whole strip mall," she explained to Cohen, and she was incredibly content with the "big office complex" it became. While there, she went on, she was struck by the fact that "this is the perfect place for me to be, considering it was Whitney ... I'm just going to be down here with her people, who are my people as well." She concluded that she was thrilled to have invested the sum in property she deemed "the house that Whitney built."
CNN reports that Parton also told Cohen that a duet of "I Will Always Love You" with Houston would have been a tempting but worrying prospect. "She would've outsung me on that one for sure," she conceded.