Surprising Things We Learned From Watching White Hot: The Rise & Fall Of Abercrombie & Fitch
This content was paid for by Netflix and created by Grunge.
At the turn of the millennium, Abercrombie & Fitch was on top of the world, dominating youth culture with its provocative advertisements, trendsetting fashion designs, and alluring mall storefronts. The clothing brand might've been over a century old by that time, but thanks to a top-down restructuring of its image and offerings, the company became a full-on sensation for teens and young adults of the era and served as a sort of definition of cool.
As the new documentary "White Hot: The Rise & Fall of Abercrombie & Fitch" details, however, this successful rebrand was bound to be controversial right from the start, with highly problematic hiring practices and purposefully exclusionary marketing that dominated its early 2000s pop culture ubiquity. Eventually, many of those inherent issues caught up to the company, resulting in a series of high-profile legal conflicts and massive public relations issues that would taint the brand's name and popularity and, ultimately, lead to an upending of corporate leadership, policies, and practices.
The documentary sheds light on the entire rise and fall of the brand as a towering figure in mall fashion, with many insider accounts and details that are truly shocking. Here's a look at some of the most surprising things we learned while watching "White Hot: The Rise & Fall of Abercrombie & Fitch."
The shirt that had to be burned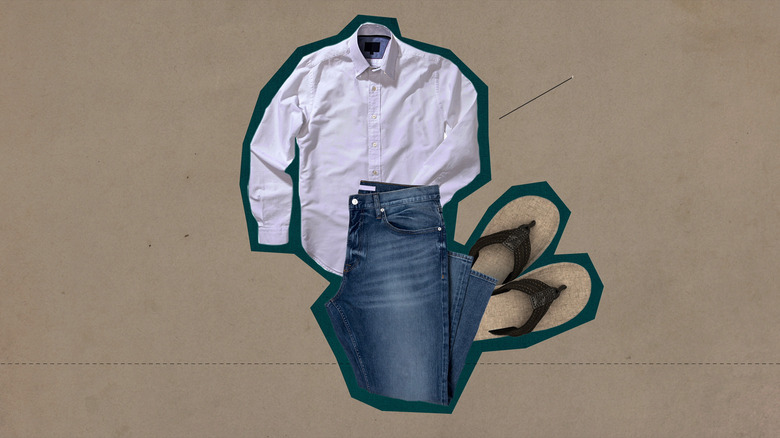 Netflix
As the film details, one of the most successful strategies that Abercrombie & Fitch had during its heyday was marketing screen T-shirts that had various images and phrases sprinkled in with the brand's title. The markup on this particular line of products was incredibly high, and when customers wore them, they basically became walking, talking advertisements for the stores, whether they knew it or not.
However, amid the slapdash effort to keep churning out all of these new catchy designs for everyday wear T-shirts, there were some releases that proved to be shocking and offensive. For example, one such design was a shirt that depicted a fictional laundry service called "Wong Brothers," run by two Asian cartoon stereotypes wearing conical hats. Making it even worse, there was a fake slogan that read, "Two Wongs can make it white." That design ignited such a maelstrom of public outrage and protests that, ultimately, the unsold shirts had to be physically destroyed by burning. Talk about a trial by fire.
That horrifying employee ranking system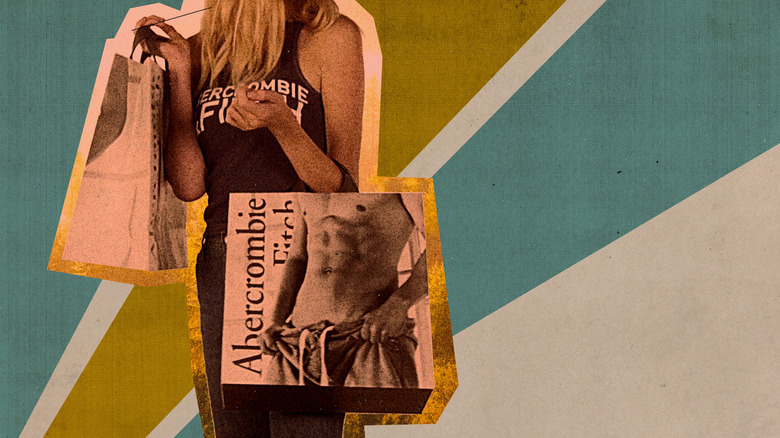 Netflix
The insensitivity issues associated with Abercrombie & Fitch's legacy were hardly limited to one terrible shirt. The sense of exclusion was part of the very formula of the company, particularly when it came to its hiring and firing practices. According to one of the film's insider testimonials, under the leadership of then-CEO Mike Jeffries, store managers were expected to file rankings of their employees as part of a weekly review process.
The scale of said evaluation wasn't based on productivity, efficiency, or any other measures that might be commonplace in overseeing an employee's contributions to a company. Instead, managers were reportedly required to rate their employees on a scale of "cool to rocks." That phrase referred to their physical attractiveness, specifically, and if they weren't good-looking enough, they would need to be "zeroed out on the schedule," which basically means they were fired without being actually fired. 
The firing without firing method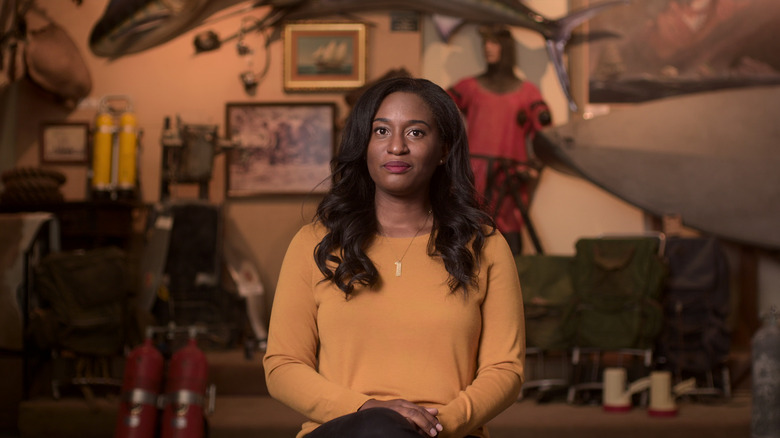 Netflix
As the documentary explains, a major issue that permeated Abercrombie & Fitch during its days of teen fashion domination was the lack of diversity in its executives, staff, and even advertisement subjects. In fact, these exclusionary practices resulted in several lawsuits, one of which made it all the way to the Supreme Court.
One plaintiff who took the company to task was Carla Barrientos, who got a part-time job at the Valley Plaza Mall in Bakersfield, California, when she was 19. Barrientos, who is Black, reported being relegated to closing shift details like window-washing and the stockroom and not being allowed to swap shifts with her co-workers upon request. Eventually, Barrientos found that she was taken off the store's schedule entirely, with her effectively being fired without a word. 
Barrientos went on to join a class-action lawsuit in 2003 alongside others who alleged discrimination, and the case was settled the following year. As shocking as Barrientos' experience and the aftermath was, though, that wasn't even the end of Abercrombie & Fitch's problematic policies, so be sure to check out "White Hot: The Rise & Fall of Abercrombie & Fitch" for more of the documentary's jaw-dropping details.