Stevie Nicks' Talent Goes Well Beyond Her Work With Fleetwood Mac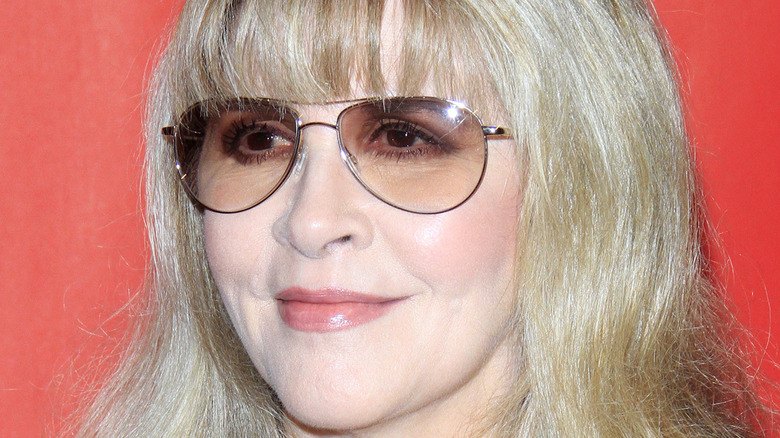 Kathy Hutchins/Shutterstock
The music of Stevie Nicks has inspired dozens of other artists and thousands of fans. She's made history for her work as a singer and performer, and her reputation as a mysterious individual only adds to the impact. She's inspired everyone from independent artists to famous pop stars like Harry Styles, and her fame hasn't wavered much over the years as new generations discover her music.
From albums she produced as part of Fleetwood Mac to her own solo work, it's undeniable that Nicks is a gifted and talented musician. But that's not all that she can do. Nicks has an extensive history of making visual art as well, including paintings and drawings of what she calls her "angels" (via Dangerous Minds). The pieces are all stunning and deal with personal stories and tragedies Nicks has faced over the course of her life, much like the music she's famous for even now.
Where the art comes from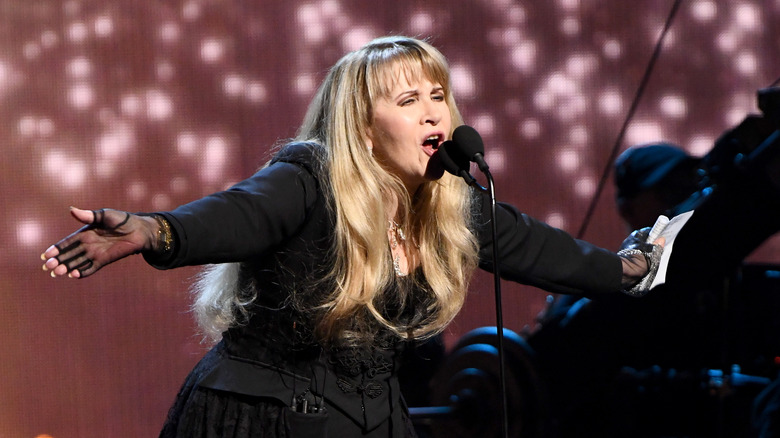 Dimitrios Kambouris/Getty Images
Stevie Nicks wasn't always interested in visual art. She started exploring it after the unexpected death of her best friend, Robin Snyder, who passed away from leukemia (via Rolling Stone). Some of the artwork even has Robin's name on it, and Nicks told Rolling Stone that the interest in art "was a parting gift from her friend."
The works include sketches and paintings of angelic figures, sometimes with writing or notes. Snyder was instrumental in Nicks' efforts to learn to sing and become a performer, according to In Her Own Words, and her death was a harsh blow to Nicks. Nicks even briefly married Snyder's widower, and she's still in touch with Snyder's son (via The Guardian). The artwork is one way to maintain that connection with her lost friend, although she has also worked with an art teacher and developed her skills beyond what she first started with.
Always working to improve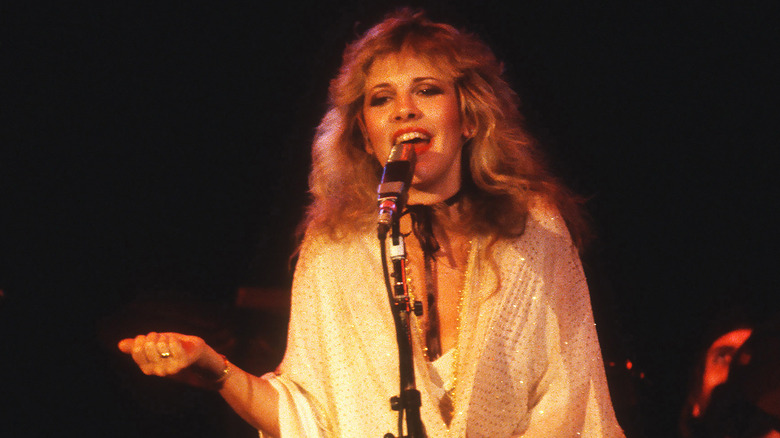 Larry Hulst/Getty Images
Although she's done plenty of artwork, Stevie Nicks doesn't plan to pivot into making it a career. As she told WSRS, she doesn't consider herself to be a "painter."
"I draw my pictures and then sometimes I paint them in and sometimes I don't. So I'm really more into the fine drawing," Nicks said in the interview. "And I just draw little creatures, and little people and little bits of my drawing has gone out over the years."
The pieces that are available online do carry some of the ethereal and unusual aesthetic that Nicks is famous for as a performer. They feature abstract images and piercing eyes, or splashes of vibrant colors across the page. Though many of the pieces are from when she first began painting in the 1980s, Nicks still takes them back out to work on them on occasion, according to Rolling Stone.
"I'm never finished with them," Nicks said. "I can bring them back to life."