The Story Behind The Ansel Adams Photo That Fetched Nearly $1 Million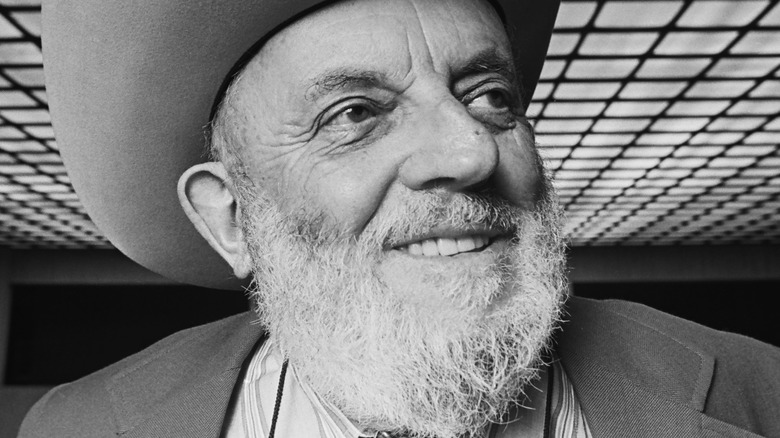 George Rose/Getty Images
Picturesque landscapes have been popular in the United States for centuries. From photos taken on your phone for social media and Bob Ross paintings to the works you'll find hanging in almost any art museum, there are a plethora of ways to enjoy the rolling hills and natural terrain of the country from almost any time period. But, documenting America's landscape doesn't just make for pretty screensavers or help witter away an afternoon wandering through your city's museums. 
The works of San Fransisco-born Ansel Adams, a photographer who produced photos of the natural world throughout the 1900s, had a huge impact in showing everyday citizens all over the world, the wonders of nature. His photographs documented subjects like national parks and native plants — and pushed for broader conservation efforts in the country. The works were hugely successful and now, they're pretty valuable. One such photo sold at auction for nearly $1 million.
Documenting the natural world
Ansel Adams used a number of mediums to photograph and highlight the incredible world around us. He worked in a time when cameras were still undergoing a significant amount of change, and he even helped to develop the photography format we know now as the Polaroid (via Sotheby's). But, his most valuable piece, "The Grand Tetons and the Snake River, Grand Teton National Park, Wyoming," (pictured) was a much bigger project. It was part of a series of murals commissioned by the U.S. government in 1941 to hang in Washington, D.C.
That project ran out of funding before it could be completed, but the pieces Adams had finished were admired and acclaimed for highlighting the natural world. The series was later assembled in 2010 after Adams passed. According to Digital Photography Review, the stunning Grand Tetons mural sold for $988,000 at auction in 2020.
Impact of Ansel Adams' work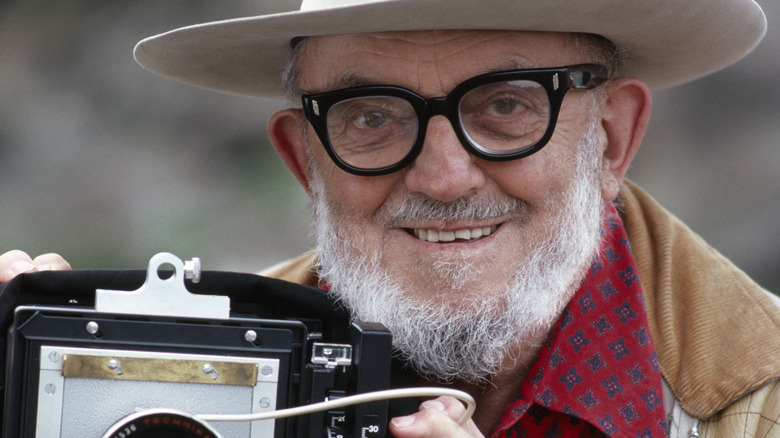 David Hume Kennerly/Getty Images
Ansel Adams dedicated his life to photographing landscapes around the country, particularly in national parks. His photography, showing dramatic landmarks in stark black and white, is credited for not just showing the nature around us but giving everyone a reason to care for it. Copies of the Grand Teton National Park mural were even sent to space on the Voyager 1 and 2 satellites for potential extraterrestrial contact, as NASA notes.
"It is the essence of Adams' greatness that he has so eloquently communicated a philosophical vision of the land and our relationship to it," Robert Turnage wrote in his book "Ansel Adams: The Role of the Artist in the Environmental Movement" (via Ansel Adams Gallery). "That vision, and its eloquence, is what make Ansel Adams one of the truly significant figures in environmental history."
His talent is pretty clear just from the sales of his works. While his photo of Grand Teton National Park brought in the biggest price tag, the auction of an entire collection brought in about $6.4 million, according to Digital Photography Review.