Is Elon Musk's Deal To Purchase Twitter Considered A Hostile Takeover?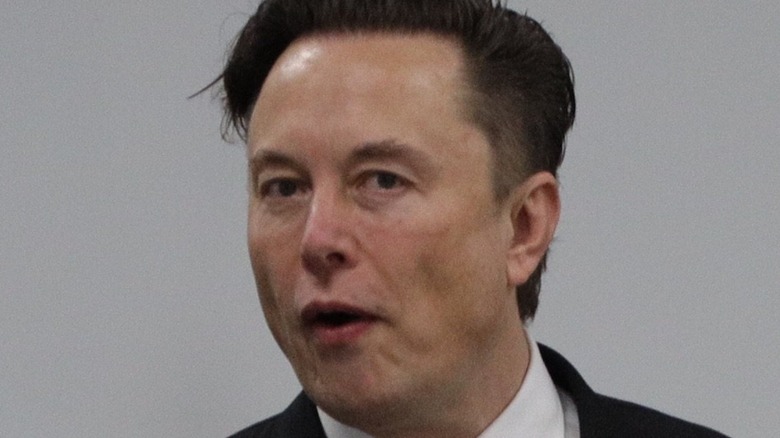 Pool/Getty Images
The announcement on April 25, 2022, that the world's richest man, billionaire businessman Elon Musk, had just acquired Twitter and was set to take the company private, came as a surprise to many. However, the acquisition also marked the end of a long and very public struggle between the Twitter board to maintain control of the company and Musk to get hold of the social media platform he holds so dear.
In fact, the tussle between the two parties was so fraught that many outlets, including Business Insider, argued that Musk -– who his supporters argue is possibly humanity's greatest living savior -– was instigating what amounted to a hostile takeover of the social media giant.
Hints that Musk was interested in getting involved in the business side of his preferred social media platform emerged in 2017 when a follower suggested he buy the platform and the billionaire replied: "How much is it?" (via India Today) But as Business Insider notes, it took until the first quarter of 2022 for Musk to begin his first steps towards acquiring the business when he announced that he had bought a 9% stake in Twitter for $2.64 billion over the course of three months. What happened next wasn't particularly friendly at all.
Twitter's 'poison pill'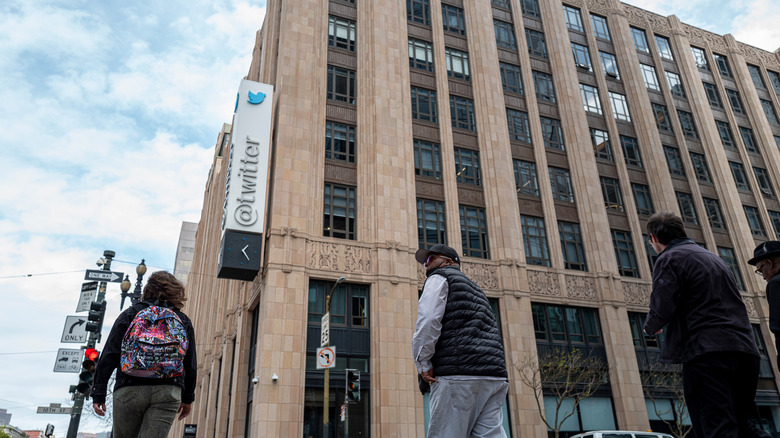 Bloomberg/Getty Images
According to Business Insider, Elon Musk made his interest in a full takeover of Twitter known via a letter to the company's board shortly after acquiring a 9% share of Twitter stock. "Twitter has extraordinary potential. I will unlock it," Musk claimed in the letter, as reported in a Business Insider report published April 14.
However, one sign that Elon Musk's takeover of Twitter wasn't quite as smooth and friendly as we might hope was the fact that in the weeks before the acquisition was confirmed the Twitter board imposed a defensive measure known to business analysts as a 'poison pill' –- or 'shareholder rights agreement' — as a way of ensuring that Musk could not force ownership of Twitter against the board's approval. According to Bloomberg, this measure was taken in response to the letter having been received subsequent to an agreement that Musk would not attempt to acquire more than 14.9% of the company's shares. This was also the reason that an agreement for Musk to join the Twitter board when his investment stood at 9% fell through within days of its announcement.
Per Business Insider, the 'poison pill' defense allows a company that feels it is under threat from a hostile takeover by one of its shareholders to release new shares to everyone bar the hostile party to flood the market with discount shares and make the company far more expensive to purchase. But Musk, of course, continued in his aims.
What the experts say about Elon Musk's Twitter takeover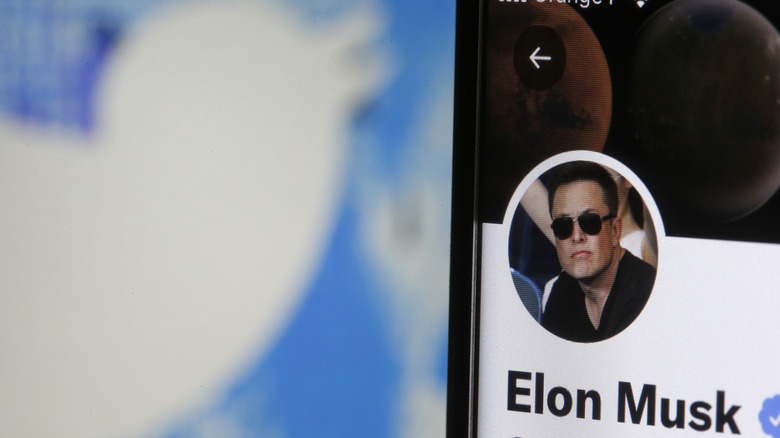 Chesnot/Getty Images
On April 20, 2022, Elon Musk published an elliptical Tweet that simply read: "______ is the Night." A reference to F. Scott Fitzgerald's novel "Tender is the Night," the message was a wry indication to his followers that his next step in his takeover of Twitter was to make a "tender offer" directly to the company's shareholders. In the end, a deal was agreed with the company's board of directors, according to the Associated Press.
The Twitter Board conducted a thoughtful and comprehensive process to assess Elon's proposal with a deliberate focus on value, certainty, and financing," said Bret Taylor, Twitter's independent board chair, per Hollywood Reporter. "The proposed transaction will deliver a substantial cash premium, and we believe it is the best path forward for Twitter's stockholders."
As the same source notes, Musk's teasing of a tender offer –- which would bypass Twitter's board members -– effectively tipped the board's hand. As The Guardian notes, a tender offer is typically considered a hostile bid because it takes control over the future of the company from the board in such a way. Technically, by agreeing on a deal with Twitter's board, Musk's takeover was not hostile, but it would be difficult to argue that he hadn't strong-armed the company into accepting the deal.