What Twitter's Deal With Elon Musk Could Mean For Jack Dorsey's Bank Account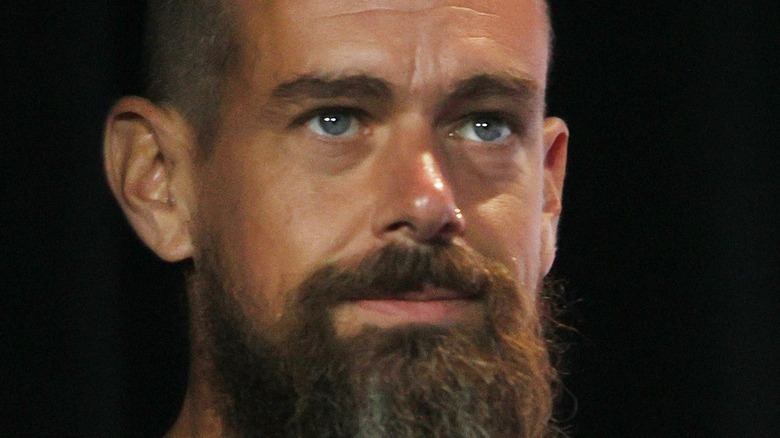 Joe Raedle/Getty Images
On April 26, 2022, one of the world's communication platforms changed hands, reports The New York Times. The world's wealthiest man, Elon Musk, offered up $44 billion to buy Twitter.com, which has around 217 million users browsing the website each day.
As TechCrunch reports, Elon Musk offered to buy every single Twitter share at $54.20 per share. The deal was detailed in a proxy statement addressed to the Twitter shareholders, with a scheduled meeting in late May 2022. In the statement, at least five stockholder proposals will be voted on, and the compensation of executive officers is on the ballot, too. Twitter CEO Parag Agrawal strongly encouraged stockholders to vote on the numerous proposals to make their voices heard.
According to TechCrunch, Agrawal would still benefit from the new deal even if Musk draws in fresh talent to run the business — as the Twitter CEO, he would gain $38.7 million from this clause in the proxy statement if he was removed from his job. And other media sources, like Reuters, reported that it could be as high as $42 million. This would be a significant amount of money for any person, and even for Agrawal, who took home a $30.4 million salary (including stock awards) in 2021, it would be more than an entire year's income.
Dorsey's surprising salary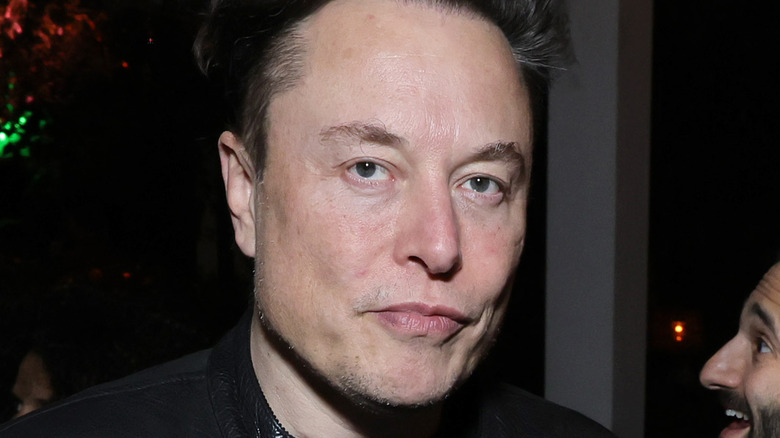 Randy Shropshire/Getty Images
According to The Hollywood Reporter, the clause could be triggered even if Elon Musk chooses to take the company private. The clause includes money for other Twitter executives, like CFO Ned Segal, who would get $25.5 million if Musk breaks the agreement. So what does this deal mean for the former CEO of Twitter, Jack Dorsey? Dorsey stepped down from the role in November 2021 after nearly 16 years at Twitter, reports The New York Times. He was replaced by Agrawal, who had worked as Twitter's chief technology officer in prior years.
And according to the proxy filing, Twitter's former CEO, Jack Dorsey, had a surprising salary in 2021. He made $1.40 — no, not $1.4 million; Dorsey actually made under two dollars at Twitter in 2021, which was at his own behest. He currently holds 18 million Twitter stocks, which is just 2.4% the total amount of shares. But that could still lead to a huge payout for Dorsey, if Musk chooses to buy Dorsey's millions of Twitter stocks.
Millions to be gained from the deal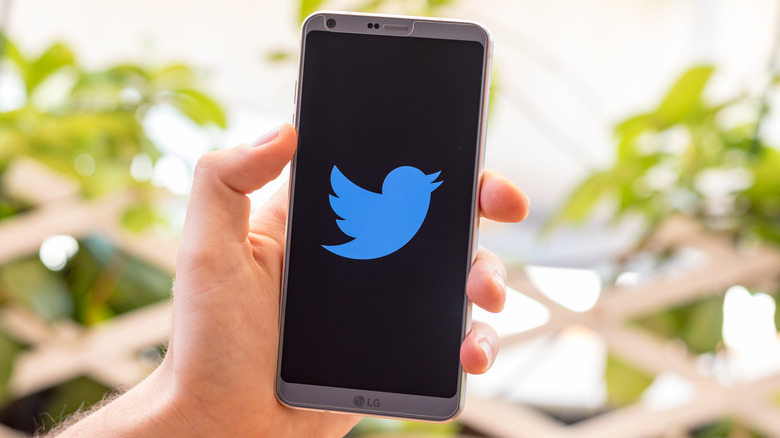 Alberto Garcia Guillen/Shutterstock
Fortune reports that Jack Dorsey's stocks were previously worth about $40 per share — but Elon Musk was willing to pay more than that per stock. He is instead offering $54.20 per Twitter share, adding $270 million to line Dorsey's pockets. Instead of Dorsey's stocks being worth $709 million, they will now be worth significantly more after the 38% increase.
Jack Dorsey currently has an estimated net worth of around $12.3 billion because he also owns the business mobile-payment app Square and has several million dollars worth of property (via The National News). If the deal does go through as planned, Dorsey will get $978 million in cash from the agreement, per Money Control. He spoke about Twitter as a platform and said he wishes Twitter could be a public utility separate from Wall Street and advertisements. He also expressed his love for Twitter and his support for Elon Musk, who he called the sole solution to the question of Twitter's ownership. 
Musk, Dorsey, and the Twitter executives will have to wait until the May 2022 vote to see what will be approved. Indeed, the cash infusion that Musk would provide to the company is likely to spur the stockholders to seal the deal.