Who Were The Accomplices To Dan And Ron Lafferty?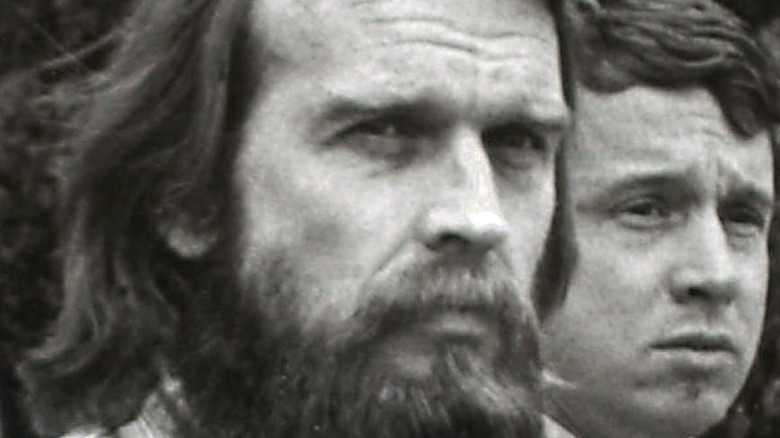 George Frey/retired/Getty Images
In 1984, brothers Ron and Dan Lafferty broke into the home of their brother, Allen. Ron and Dan were there to brutally murder Allen's wife, Brenda. The two brothers also killed their 15-month-old niece, Erica. Motivating the killings was a divine prophecy, according to Dan and Ron. For their extreme beliefs, the Lafferty brothers had been excommunicated from the Mormon church, as E! News explains. Both Ron Lafferty and his brother Dan were sentenced to life in prison for their crimes. Ron, who died of natural causes in 2019, was put on death row, according to The Salt Lake Tribune. As horrific as the crimes of Ron and Dan Lafferty were, it turns out they had accomplices.
Clearly mental ill and delusional, Ron Lafferty maintained his innocence up until the time that he died. He only committed the crimes under orders from God, he later said. For his part, Dan also claimed (via AP), "I believe that a revelation has been received. I am not a criminal." The murder of Brenda and Erica Lafferty and the subsequent trial is told in John Krakauer's true crime book "Under the Banner of Heaven." Krakauer's book has now been adapted into a dramatized series of the same name on Hulu. (The trailer is posted on YouTube.)
Ron Lafferty believed he was a prophet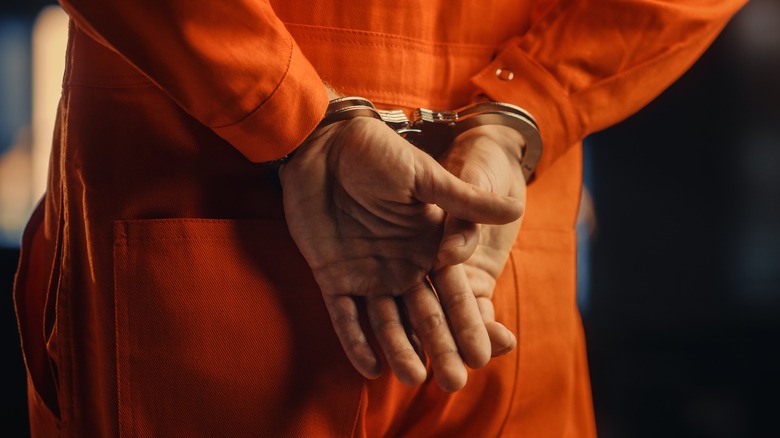 Gorodenkoff/Shutterstock
What motivated the crimes of Ron and Dan Lafferty, according to prosecutors, was Brenda Lafferty's opposition to Allen belonging to the School of Prophets religious sect, a small fundamentalist offshoot of the mainstream Church of Jesus Christ of Latter-day Saints (LDS), sometimes called Mormon. Ron considered himself to be the sect's prophet (via AP). There were six Lafferty brothers in total, and Allen was the only one who didn't participate. Brenda Lafferty had also helped Ron's wife escape the marriage, based on reporting from The Salt Lake Tribune.
Dan and Ron Lafferty had their sights on killing two people in addition to Brenda and her daughter. After leaving the first crime scene, they traveled by car to kill Chloe Low, Brenda's friend, but she was not at home. The Lafferty brothers then became lost on their way to their intended fourth victim, Richard Stowe, an LDS religious leader responsible for having Ron excommunicated, or so he believed. Low and Stowe were never harmed. The Lafferty brothers then fled to Nevada, along with their two accomplices.
Two more men were charged with murder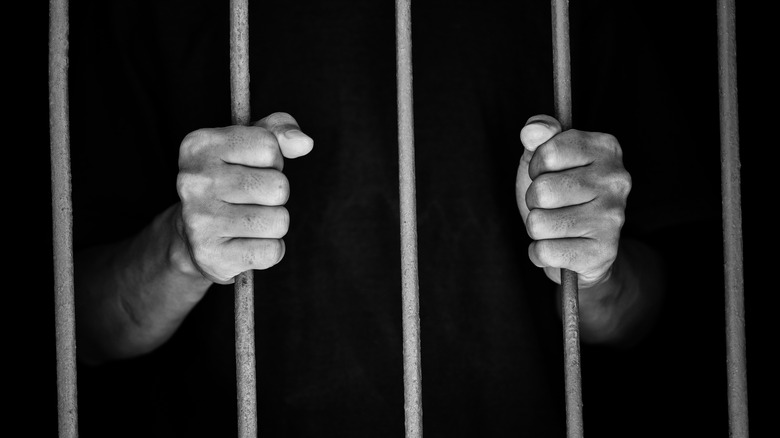 Afrandee Bulan/Shutterstock
Ron and Dan Lafferty were not the only two men put on trial for the murders of Brenda Lafferty and their niece, Erica. Although not directly involved in the killing, there were two other men who waited in the getaway car and did the driving. Those men were named Charles "Chip" Carnes and Richard "Ricky" Knapp, per The Salt Lake Tribune. Carnes and Knapp are described as "drifters" who belonged to and shared the fundamentalist views of Ron's sect, School of Prophets — although to a lesser extent than the two brothers, according to court records (via The Salt Lake Tribune).
After fleeing to Nevada, Carnes and Knapp split with the Laffertys for Wyoming. The Lafferty brothers remained in Reno. All four men were soon arrested. In exchange for a lighter sentence, Knapp and Carnes testified against the Lafferty brothers. The detailed and harrowing testimony from both Carnes and Knapp played an important in the trial and in later conviction of the two brothers. Initially, Carnes and Knapp were also charged with aggravated burglary, criminal homicide, and conspiracy to commit murder. They pleaded guilty to lesser charges in exchange for their testimony.