Who Is Melissa Tremblay, The Cold Case Murder Victim From 1988?
A decades-old cold case may have finally been cracked by Massachusetts police investigators. ABC News reports that police have finally found a suspect in a murder from the 1980s. The tragic death of a middle-school-age girl, Melissa Tremblay, left a lasting impact on her family and community. So who was Melissa Tremblay, and who is the suspect that police finally caught in connection with her murder?
According to a release from the Essex District Attorney's Office, the young Melissa Tremblay stayed in the minds of local officials for years after the case due to her tragic death at such a young age. District Attorney Jonathan Blodgett thanked those involved in her investigation for their "tireless and relentless pursuit of justice," adding that they had never forgotten the child. 
The Essex Victim Advocates group has reached out to the Tremblay family several times to offer support to them.
Main murder suspect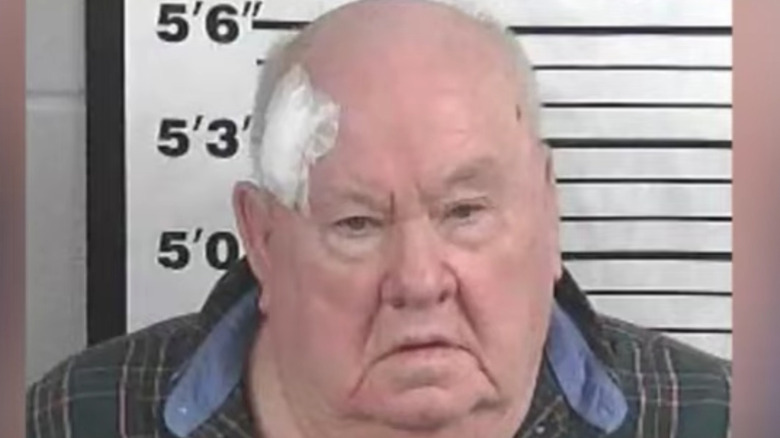 Cullman County, Ala., Sheriff's Office
Per ABC News, after decades of searching, a suspect was finally found. Marvin McClendon Jr., a 74-year-old who now lives in Alabama, was arrested in April 2022, some 34 years after the crime. McClendon formerly worked for the Mаssаchusetts Depаrtment of Corrections, though he has since retired. He was a corrections officer between 1970 to 2002 and also reportedly worked as a carpenter, according to Boston.com. 
McClendon reportedly lived in Chelmsford but paid frequent visits to Lawrence in 1988, where Tremblay was murdered. He worked in Lawrence and was apparently doing a carpentry job there at the time. Officers say that after bringing in a cold case team in 2014, they were able to uncover fresh evidence that pointed to the suspect (via the Essex District Attorney's Office). The District Attorney noted that McClendon is considered innocent until proven guilty since he has not yet been arraigned.
Who was Melissa Tremblay?
So was the young girl who was tragically killed at such a young age? ABC News reports that Melissa Tremblay was only in the 6th grade. Essex District Attorney's Office reports that she was born in 1977 and was just 11 years old when she was tragically murdered. 
Tremblay went by the nickname "Missy" and attended Lаncаster School. She was living in Salem, New Hampshire, and on September 12, 1988, she was playing outside of the LaSalle Social Club. Local News 8 reports that Tremblay's mother and her mother's boyfriend were inside the club at the time. At around 9 p.m., Tremblay's mother realized her daughter was missing and began to search for her. The last people to see Tremblay alive were a pizza delivery person and a worker for the railroad. The Essex District Attorney's Office reports that Melissa Tremblay was stabbed to death in the Boston and Maine Railway Yard in Lawrence, Massachusetts. As she lay dead on the train tracks, a train ran over her body, severing her left leg.
For over three decades, there was no conclusive evidence in the case, but per ABC News, the Tremblay family may now finally get justice.