The Careers Of Cheech Marin's Father And Uncle Are The Definition Of Ironic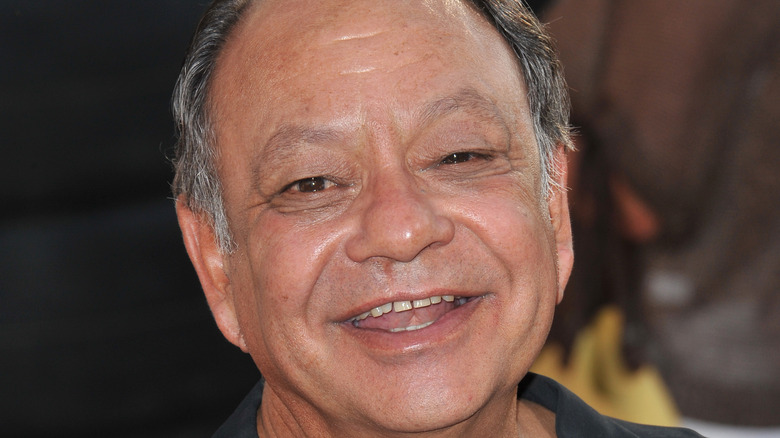 Featureflash Photo Agency/Shutterstock
Notorious stoners Tommy Chong and Cheech Marin smoked their way through Hollywood in the 1970 and 1980s. Beginning with their first film "Up in Smoke" in 1978, Chong played Anthony Stoner (pun likely intended) and Marin played his friend Pedro de Pacas whom he meets after leaving his overbearing, clean-cut parents. Mayhem ensues as they run from the law and even compete in a band contest. Later films found the duo in Amsterdam in "Still Smoking" and in France in "Cheech & Chong's The Corsican Brothers."
What made the duo unique was their backgrounds. Chong's father immigrated from China to Canada, where Chong was born. Marin is Mexican-American and met Chong as a political refugee in Canada. They began performing music together and had six gold albums before embarking on their film careers. They rose to prominence at a time when few musicians and actors of Asian or Hispanic descent were in the mainstream.
Cheech Marin played a cop on Nash Bridges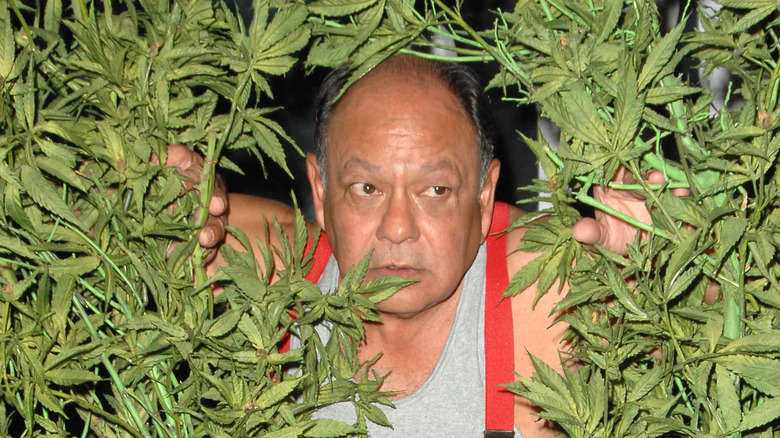 s_bukley/Shutterstock
Tommy Chong and Cheech Marin parted ways from the stoner comedies by the mid-1980s. Marin began to take on more dramatic roles, one of which revealed an ironic part of his upbringing. In 1996, he began playing a San Francisco cop on the CBS show "Nash Bridges." Despite the lawless marijuana-smoking nature of his films with Chong, Marin took to the role as a cop rather easily. According to the Chicago Tribune, Marin's father and uncles were members of the Los Angeles Police Department when Marin was a child. "I grew up with cops," he explained. "On this series, all I have to do is open my mouth and my dad comes out." The show ran successfully for six seasons.
Marin's father was not any ordinary cop either. He became the highest-ranked Hispanic detective during his 30 years in the LAPD. Marin was born in Los Angeles. He and his family first lived in a dangerous part of the city during the first few years of his childhood before moving to LA's northern San Fernando valley (via Biography). 
Cheech Marin's father was against the use of marijuana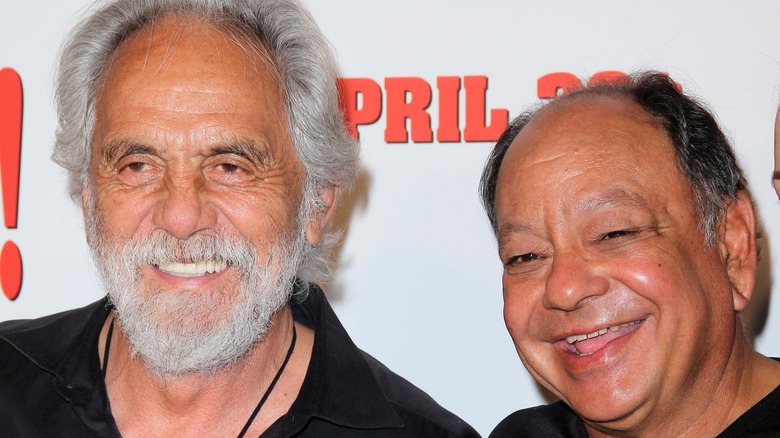 s_bukley/Shutterstock
Perhaps spending childhood in a rough part of Los Angeles contributed to Cheech Marin's respect for cops, along with it being the family business. In the years leading up to his role as a cop in "Nash Bridges," Marin had to change Hollywood's perception of him, stating that doing so was "a long process" (via Chicago Tribune).
Other passions in Marin's life have contributed to his image change as well. In the early 2000s, he was at the helm of a Chicano art exhibition titled "Chicano Visions: American Painters on the Verge." This branched off into multiple other exhibitions with pieces from his private collection of Chicano art. The term "Chicano" refers to descendants of Mexico living in the United States. 
Marin and Tommy Chong have done reunion comedy tours and returned to the film world with "Hey Watch This" in 2010, a documentary based on their 2009 reunion. Marin has not forgotten his roots, however. Even though his father was against marijuana, Marin has taken his drug-related comedy and turned himself into a vocal supporter of CBD and cannabis products in true rebel fashion (via The Cannabist).