The Powerful Executive And His Alleged Affair With Marilyn Monroe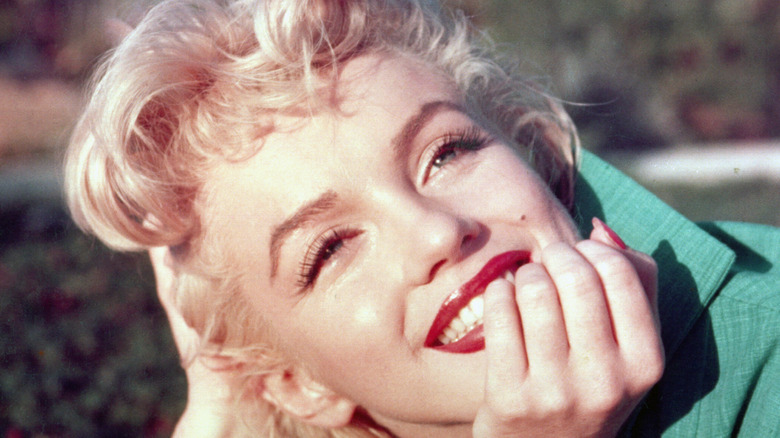 Baron/Getty Images
Everyone knows the name Marilyn Monroe. Monroe appeared in films like "Some Like it Hot" and "Seven Year Itch," which featured the iconic scene of her trying to keep her dress from blowing up due to a street grate wind gust. Unfortunately, she may be better known for affairs with famous men (including President John F. Kennedy and Marlon Brando) and her untimely death in 1962.
Another of these famous men with whom Monroe had a rumored affair was Joseph Schenck, the co-founder of 20th Century Fox. As described in the book "Hollywood Renegades," Schenck was part of a group of film producers who desired to break up the major film companies in the 1930s, such as the Edison Motion Picture Patents and Warner Bros. This group called themselves the Society of Independent Motion Picture Producers. 
Monroe famously battled with 20th Century Fox over contracts throughout her career. However, Schenck did not seem to be behind her difficulties with the company.
Marilyn Monroe denied intimacy with Joseph Schenck
Hulton Archive/Getty Images
Joseph Schneck was living at the highly coveted Holmby Hills Estate (more well-known as the Carolwood) in Los Angeles during the late 1940s. Marilyn Monroe attended some of his parties at the mansion and stayed in the guesthouse while in the early years of her career. Despite Schneck's involvement with Monroe and 20th Century Fox, the film company had already dropped her from her contract at the time of her alleged relationship with Schneck. Monroe denied intimacy, but biographers state that she did have a physical relationship with him (via Hollywood Reporter).
Interestingly enough, it was not Schenck who brought Monroe back to 20th Century Fox. He actually helped her get a contract with Columbia Pictures in 1948. She ended up only appearing in one Columbia film: "Ladies of the Chorus." In letters to Monroe ironically written on 20th Century Fox stationery, Schenck offered well wishes for her opportunities at Columbia. He offered advice as well, stating, "Make your career your first consideration."
Marilyn Monroe had disagreements with 20th Century Fox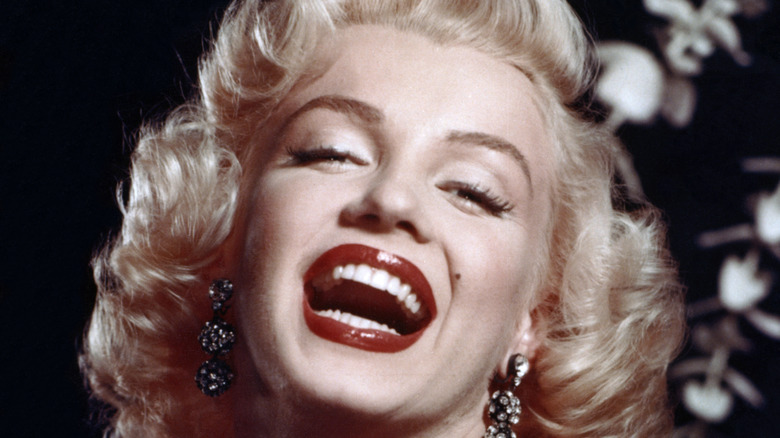 Michael Ochs Archives/Getty Images
Marilyn Monroe did return to 20th Century Fox for "All About Eve" in 1950 (via Hollywood Reporter). However, Monroe did not want to play characters who's attractiveness was their only attribute. Joseph Schenck's 20th Century Fox co-founder Darryl F. Zanuck refused to offer Monroe the types of roles that she desired, so Monroe started her own production company called Marilyn Monroe Productions. 20th Century Fox responded by suspending her from her contract with them, but eventually conceded to her demands, likely due to her massive box office success with Fox films like "Seven Year Itch." She received a pay increase and freedom to choose directors and scripts with which to work (via History of Yesterday). Thus, Monroe blazed a trail for other women to receive the same treatment.
Perhaps her steadfast approach to her work with 20th Century Fox was influenced by the advice of Schenck, and his continued support. Exclusive Life nonetheless attributes her relationship with him as the product of the "star system" wherein celebrities gained access to fame by sleeping with producers like Schenck. The story indeed remains murky.