Creepy Recording May Include Vicky White's Last Words
The shocking story of fugitive Alabama corrections officer Vicky White, her absconding with inmate Casey White (no relation), and her horrifying death moments before her apprehension by Evansville Police Department gripped and appalled the nation as it unfolded over the course of 11 days in April and May 2022.
Per CNN, Vicky, who had worked in the job for 17 years by 2022, was known a dependable officer and a "model employee," according to her colleague Rick Singleton, the sheriff in Lauderdale County.
But secretly, Vicky had been conducting a romantic relationship with Casey White — who was being arraigned for murder — since 2020, giving him special benefits and, it turned out, hatching a plan to help him escape. On April 29, Vicky — who was second-in-command at the jail — reportedly told colleagues that she was taking Casey for a mental health examination. Instead, the pair fled in a patrol car, which they soon abandoned, to begin a life as fugitives, funding the purchase of multiple weapons, disguises, and vehicles with funds gained by the sale of Vicky's home.
After several days on the run, police began to close in, culminating in a high-speed car chase on May 9, 2022, the day Vicky White lost her life (via The New York Post).
Graphic audio uncovered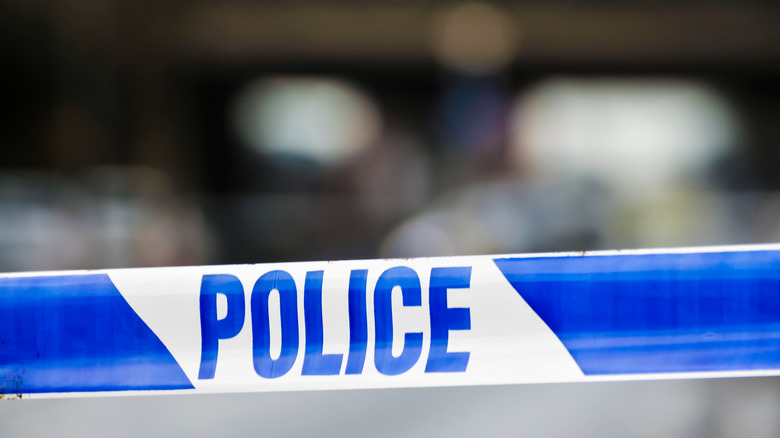 Stephen Barnes/Shutterstock
A recording first published by NewsNation on May 10, 2022 recreates the deadly climax of Vicky White's 11 days as a runaway fugitive with her partner Casey White in horrifyingly graphic detail, and reveals that the former jail guard was still optimistic of the couple making their escape from the police surrounding them just seconds before her death.
The recording was reportedly made in the moments after the pair's pickup truck was rammed off the road by the pursuing police cruisers (footage of which has previously been released by Evansville Police Department). On the recording, Vicky White can be heard telling Casey: "Airbags have all gone off ... Let's get out and run ... get us back to the f****** hotel ... they'll kill us."
Immediately after, the audio pops. Reportedly, this is the sound of Vicky White ending her life with a self-inflicted gunshot wound (via The New York Post). Per CNN, no shots were discharged by the pursuing police officers.
The aftermath
According to The New York Post, Casey White, who was sitting next to Vicky White when she fired the fatal shot, immediately requested that the surrounding officers help "my wife, She just shot herself in the head." Vicky was still holding the gun, officers said, with her finger on the trigger. An officer then retrieved the weapon before Vicky was removed from the upturned vehicle. She was declared dead in hospital.
Casey White was immediately arrested, and though a number of news outlets suggested that he may have been directly responsible for the gunshot wound that killed Vicky, coroners later confirmed that her death was a suicide.
Sheriff Singleton claimed that the former colleague who hatched the deadly getaway plan was a different person to the woman Lauderdale County had known and worked with for nearly two decades. "Vicky White was a member of our family," he said. "That's why it was so hard in the first few days to grasp that she could actually do something like this because it was so out of character for her ... In spite of what she's done, Vicky was a friend to every one of us ... It has been an emotional roller coaster for our employees" (via CNN).
If you or anyone you know is having suicidal thoughts, please call the National Suicide Prevention Lifeline​ at​ 1-800-273-TALK (8255)​.