Pro Athletes Who Have Really Weird Hobbies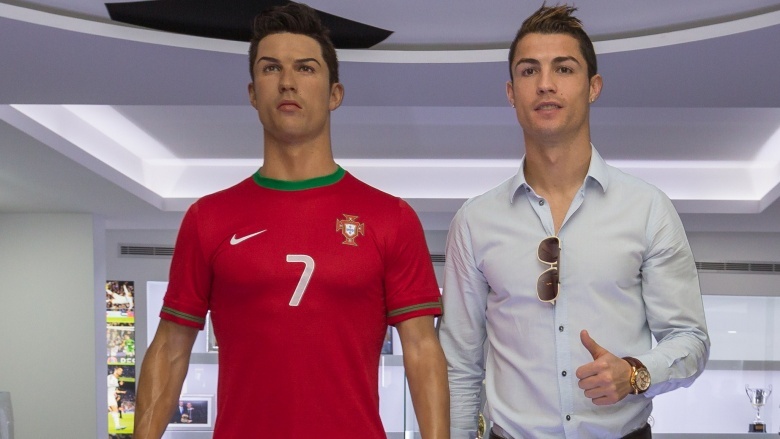 Getty Images
If you're a professional athlete, most of your time is taken by training, practicing, and playing games. What do you do in your down time? You know, the usual: night clubs, fast cars, and filming TV commercials for handcrafted soap. But that's not for everyone. While most athletes seem to share the same boring extracurricular interests, there are some whose passions lie somewhat off the beaten path. Here's a look at some pro athletes who have really weird hobbies. Sometimes, you just have to put down that basketball and pick up a 20-sided die instead.
Caron Butler, chewing straws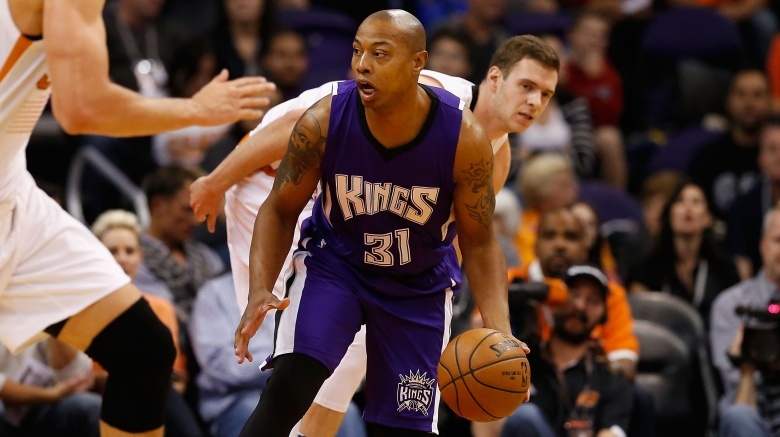 Getty Images
Obsessively chewing on straws seems more of a really bizarre habit than an actual hobby. And that would probably be correct for anyone other than Sacramento Kings forward Caron Butler. Butler, you see, doesn't just chew on straws, he's an avid connoisseur of them, to the point where he can differentiate between different brands of straws on sight based just on the type of wrapping they come in. "I don't do 7-11 straws or anything. McDonald's, Burger King, that's it. Not Wendy's. Maybe Subway, because their straw is thick, clear, with a clear wrapping, but that's it," he once told the Washington Post. "Cheesecake Factory's got the black straws, they're kind of thick. That's good quality straws." I'll take your word for it.
Tiger Woods, spearfishing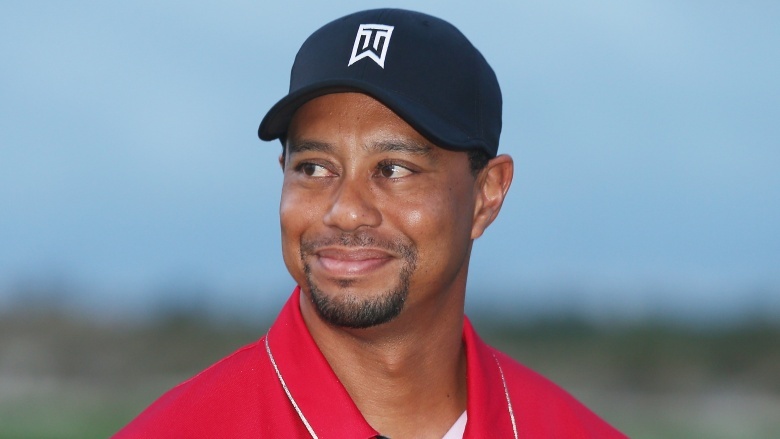 Getty Images
Tiger Woods is legendary for destroying his competitors on the golf course. He's also legendary among fish for destroying them in the ocean, with a spear. For whatever reason, Woods is big into spearfishing, which involves diving with a harpoon and getting all stabby on Nemo. In an ad for American Express, for instance, he listed his favorite retreat as "underwater shooting fish." Turns out that "Tiger" is actually short for "Tiger Shark."
Carey Price, rodeo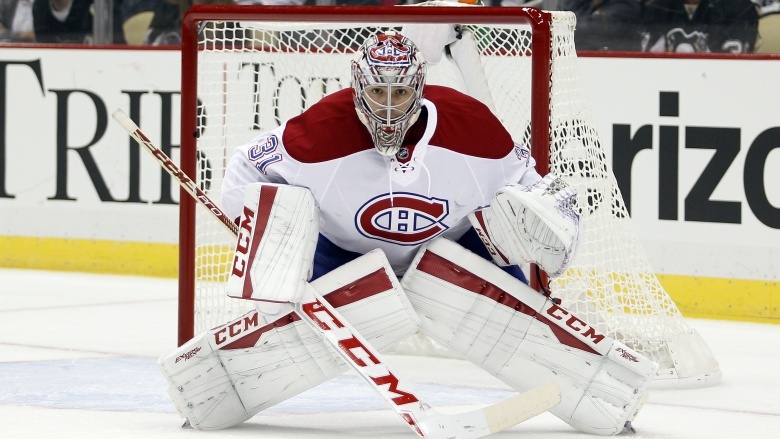 Getty Images
Most athletes have clauses in their contracts, forbidding them from participating in dangerous activities during their down time, such as no motocross, base jumping, or eating straws. One athlete who apparently doesn't have any such clause in his contract is Montreal Canadiens goalie Carey Price. This goaltender spends his off-season competing in rodeos across Canada, with his specialty being competitive team roping. In fact, he's been known to bring a lasso into the locker room to wrangle unsuspecting teammates, which sounds really annoying, like Dwayne Robertson from D2: The Mighty Ducks.
Tim Duncan, Dungeons & Dragons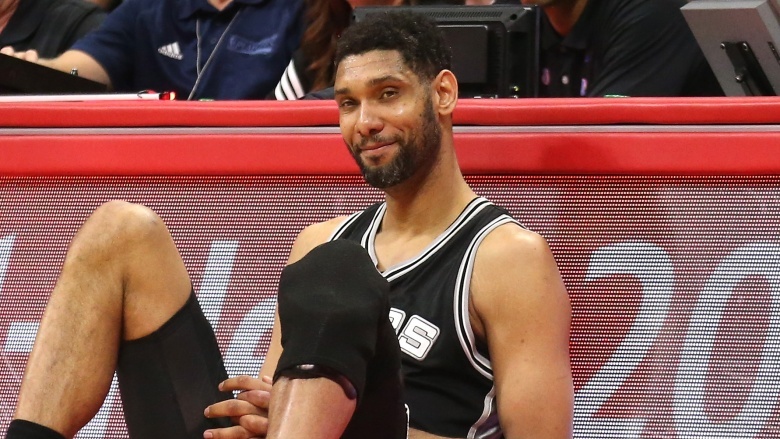 Getty Images
The Big Fundamental has all sorts of unusual interest and skills, like the fact that before taking up basketball, he was training to become an Olympic swimmer. When it comes to offbeat hobbies, this San Antonio Spur is probably best known for his love of Dungeons and Dragons. Yes, the classic role-playing fantasy game isn't just the stuff of geeks—it's also the stuff of at least one surefire Hall of Famer. How into fantasy is Duncan? He has a tattoo of Merlin on his chest and sometimes dresses up as a wizard for fun. Accio gelatinous cube!
Cristiano Ronaldo, bingo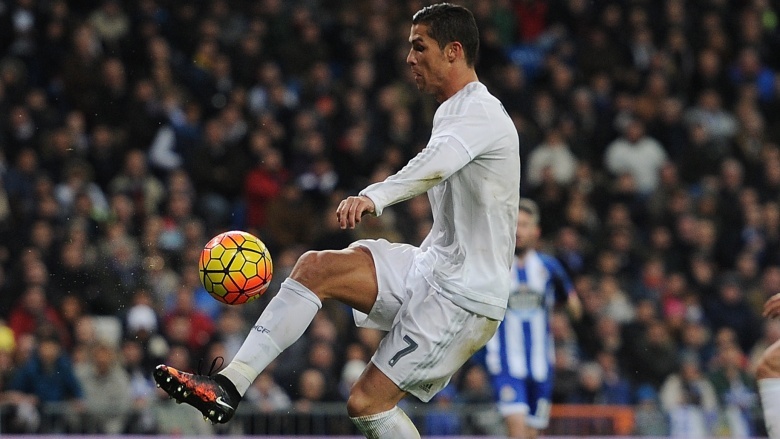 Getty Images
Superstar soccer legend Cristiano Ronaldo is widely known as a world class egotist, so you'd expect his main hobby would be polishing the statue of himself that he actually owns. It turns out there's one thing he loves almost as much as himself: bingo. He was apparently introduced the game during his days in England, quickly becoming obsessed with the sublime joys of losing because someone randomly pulled the wrong numbers out of a fishbowl—which is no doubt a comfort to him every time Lionel Messi's number is called for the Ballon d'Or. Bingo!
Rajon Rondo, roller skating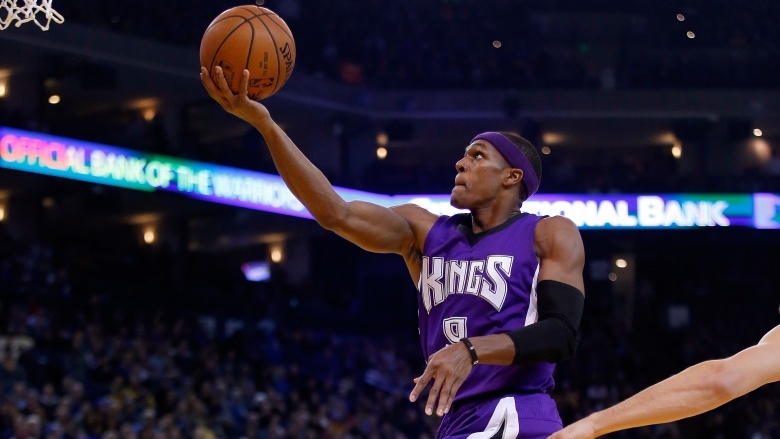 Getty Images
When Sacramento Kings point guard Rajon Rondo isn't busy dishing assists or getting suspended for his latest meathead antics, there's a good chance he's indulging in one of his favorite hobbies: roller skating. Story goes that after falling on his butt during a family birthday party, Rondo's competitive juices kicked in and he went on a maniacal quest to become an expert roller skater. Now, he takes every opportunity he can to skate circles around the poor fools at his local rink. It's not the only hobby Rondo channels his fiery nature into, though: he's also a complete fiend for Connect Four.
Robert Griffin III, collecting socks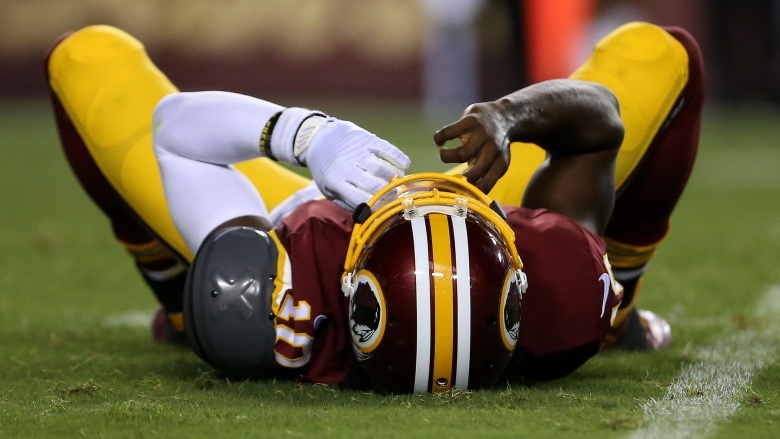 Getty Images
It's a good thing Robert Griffin III has a really engaging hobby, because these days, he's got plenty of time to indulge. But that's not as exciting as it sounds, because RGIII's big hobby is collecting weird socks. That's right, Socks. Over the course of his career, Griffin made a habit of finding and wearing the oddest, most interesting socks possible before each press conference or interview, amassing an impressive collection of patterns and prints. Unfortunately for Griffin, he doesn't really have a venue these days to display his sock collection, but maybe he will catch on with Buffalo next season. After all, I hear that Bills head coach Rex Ryan has a deep appreciation for feet.
Brook and Robin Lopez, collecting comic books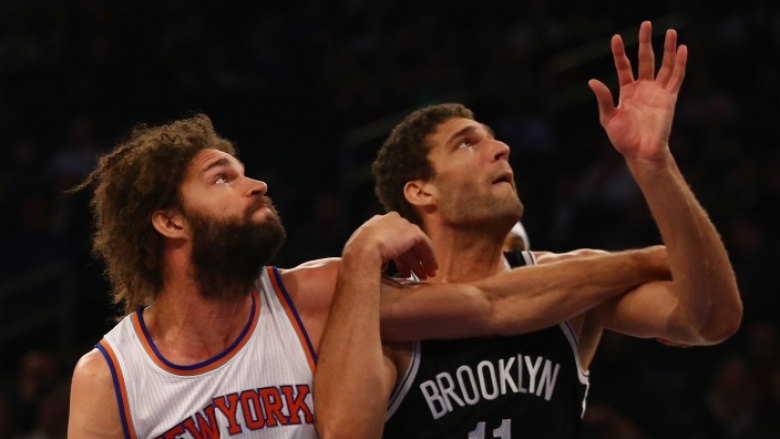 Getty Images
Collecting comic books isn't really all that weird, of course. In the grand scheme of collecting, it's at least ahead of stamps, Beanie Babies, Hummel figurines, and Magic: The Gathering cards. Still, it's a little unusual that one of the top comic collectors in the world happens to be Brook Lopez, the star center of the Brooklyn Nets. Better yet, Lopez might not even be the biggest comic book collector in the NBA, or even his own family! That's because there's another basketball pro whose collection rivals his: Brook's twin brother, New York Knicks center Robin Lopez. Asking which of the two is the bigger comic fan is kind of like asking whether the Earth-1 Sportsmaster could defeat the Earth-2 Sportsmaster: it's a debate that will never truly end.
Daniel Agger, tattooing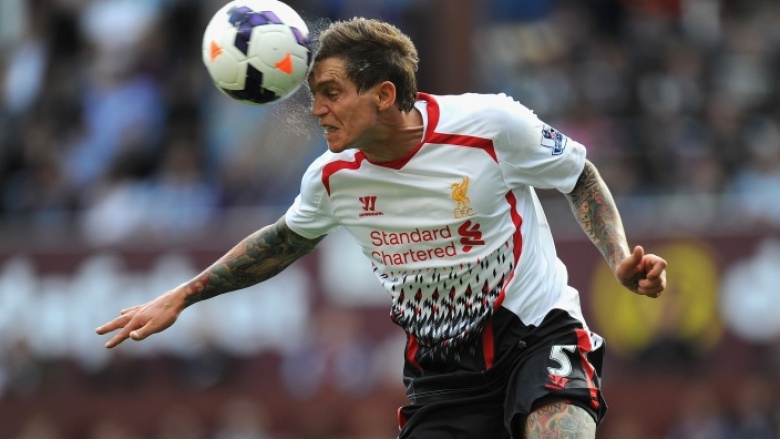 Getty Images
Lots of pro athletes enjoy getting some new ink, but Daniel Agger, captain of the Danish national soccer team, might be the only one who has a second career giving ink. Besides being entirely covered in intricate ink himself, Agger is an accomplished, certified tattoo artist who once vowed to ink his entire team with matching tattoos if they won the league title. For better or worse, that didn't happen—they came in second place—but I heartily applaud the sentiment.