Kareem Abdul-Jabbar Used A Shady Tactic When Facing Bob Lanier On The Court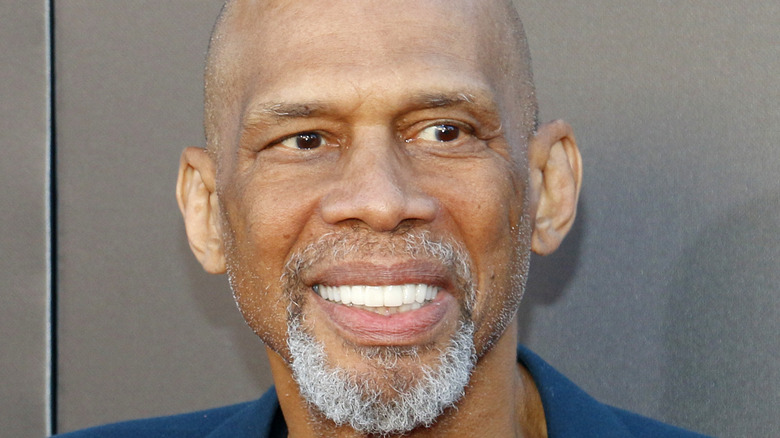 Tinseltown/Shutterstock
Many younger fans may not have heard of him, but Bob Lanier, who died on May 10, 2022, at the age of 73, was one of the NBA's premier big men of the 1970s. The first overall pick in the 1970 NBA Draft, the 6-foot-11-inch, 250-pound center out of St. Bonaventure took some time to live up to his draft billing, but by his second year, he was confounding opposing big men with his smooth offensive game and ferocious rebounding. During his heyday, he went up against centers who would, just like him, also be inducted into the Basketball Hall of Fame, including Wilt Chamberlain, Willis Reed, and Kareem Abdul-Jabbar.
Now regardless of which era of basketball you grew up in, Abdul-Jabbar is a man who needs little introduction. Whether he was playing for UCLA in college or the Milwaukee Bucks or Los Angeles Lakers in the NBA, Abdul-Jabbar relied heavily on the skyhook, a near-unstoppable shot that undoubtedly helped him become the NBA's all-time leader in points scored. He was also a skilled defender who made the first or second All-Defensive Team 11 times and led the league in blocked shots four times. But Abdul-Jabbar's standout defense wasn't solely a byproduct of his 7-foot-2-inch height or his otherwordly talent. When it came to Lanier, he used a rather sneaky tactic that made him especially effective against the Pistons (and later Bucks) star center.
Abdul-Jabbar leveraged Lanier's bad habit against him on the court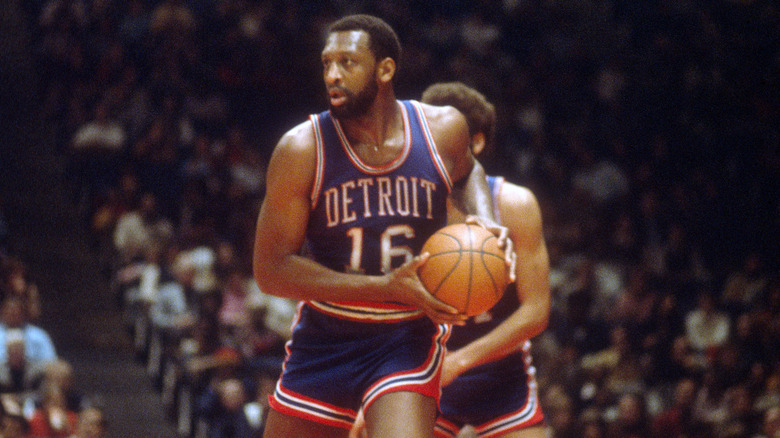 Focus On Sport/Getty Images
Nowadays, you'd be hard-pressed to find a major professional athlete who smokes cigarettes, at least in public. Aside from contributing to a variety of medical conditions, smoking can compromise one's stamina, especially in fast-paced sports such as basketball, where games last a good 48 minutes in the NBA. However, times were very, very different in the 1970s, back when cigarette ads had just disappeared from television and radio but remained ever-present on printed media. Smoking was still socially acceptable in many circles, and that included pro sports (via Inside the Games).
Apparently, Bob Lanier, who played for the Detroit Pistons from 1970 to 1980, was a cigarette smoker during his playing days, though on paper, that didn't seem to stop him from regularly averaging at least 20 points and 10 rebounds per game. Based on his numbers, he wasn't an easy player to guard, but somehow, Kareem Abdul-Jabbar usually had a big advantage over him. Per Sportscasting, the 7-foot-2-inch NBA legend took advantage of Lanier's alleged penchant for smoking and used his knowledge of such to tire him out in the second half of games.
"Bob liked to smoke cigarettes at halftime," said Abdul-Jabbar in an interview. "So in the second half I made Bob run and he was in pain, I could see it. It really affected his game, and he never knew that I knew that. I've talked to him about that since we've been retired and he was like, 'What?! ... Geez, I should've known better.'"
Abdul-Jabbar had nothing but praise for Lanier following his death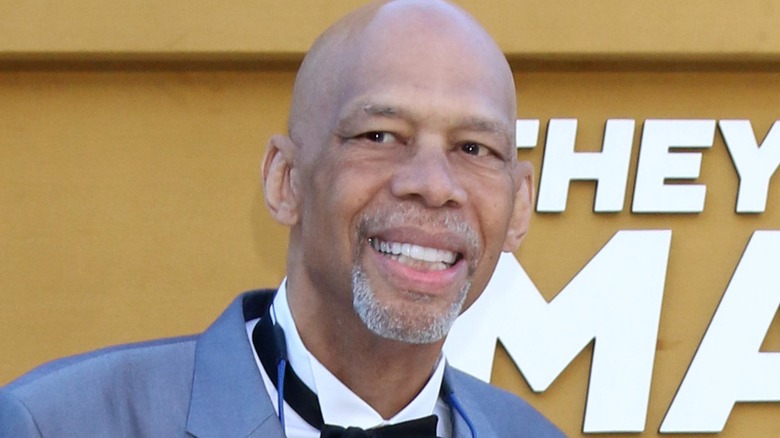 Kathy Hutchins/Shutterstock
As noted above, Kareem Abdul-Jabbar felt that cigarette smoking had a negative impact on Bob Lanier's game, though the numbers didn't really show it in the 1970s. Lanier's career stats, however, show a huge drop-off once the '80s hit. Part of it may be related to the fact he was traded to the Milwaukee Bucks in February 1980. Fed up with playing for a consistently lackluster Detroit Pistons team, the big man demanded a trade to a winning squad (via The New York Times), and with a more talented supporting cast in Milwaukee, his numbers dropped. Lanier also suffered from knee injuries throughout his career, and that, too, contributed to his swift decline in productivity with the Bucks.
Nonetheless, Lanier had a Hall of Fame-worthy career in the NBA, and his death prompted Abdul-Jabbar to take to Twitter and issue a statement where he praised his rival for his on-court contributions and kind personality. "Bob Lanier will always be one of the big men of basketball," he wrote. "Not just because of the size of his body but because of the size of his heart. Bob and I are forever linked because of the Bucks and because of me complaining about dragging him up and down the court in 'Airplane!'"