Before Playing A Pilot, Fred Ward Spent Multiple Years In The Air Force
Featureflash Photo Agency/Shutterstock
Fred Ward was an actor known for appearances in films like "Tremors" and "Escape From Alcatraz" and television audiences may recognize him from his role in season two of HBO's crime anthology series "True Detective," per Variety. Another one of Ward's most memorable roles was that of NASA astronaut Gus Grissom in the 1983 film "The Right Stuff."
"The Right Stuff," detailed the development of NASA's Project Mercury spacecraft something Grissom was part of before he was killed when the Apollo 1 command module caught fire in 1967. Before becoming an integral member of the United States space program, Grissom served in the United States Air Force, per NASA. This was something that he and Ward — the man who went on to portray him onscreen years after his death — had in common. Ward, who died at the age of 79 on May 8, 2022, served in the Air Force before making the jump to Hollywood in the late 1970s.
Fred Ward's pre-Hollywood career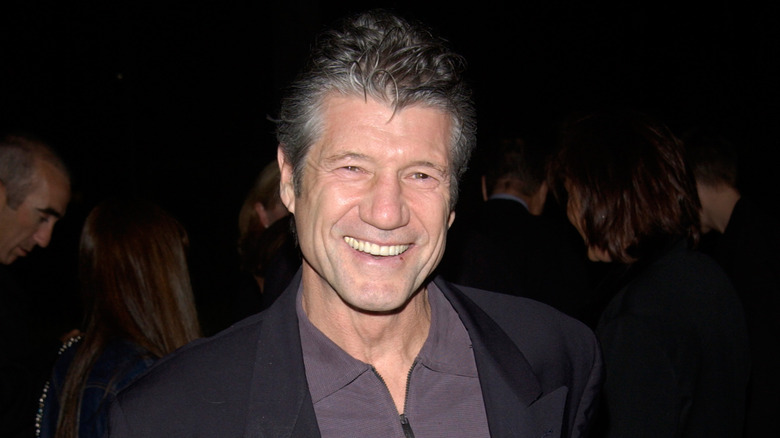 Featureflash Photo Agency/Shutterstock
One of Fred Ward's hallmarks was the ruggedness he brought to his characters and that wasn't something he just manufactured, his vast and varied work experiences before he took to acting made those traits genuine, according to Turner Classic Movies. Ward was born in San Diego and when he grew up he enlisted in the United States Air Force. During his three years in the service, Ward achieved the rank of Airman 1st Class, and his primary unit was at Lackland Air Force Base near San Antonio, Texas, according to Together We Served.
After leaving the military Ward took on a series of jobs that helped cultivate the steely visage his characters were known for. Ward worked as a lumberjack in the Alaskan wilderness, a short-order cook, and even hopped into the ring as a boxer, per People, and then caught the acting bug after taking classes, according to NPR. Cutting his acting teeth as a mime artist in Italy as well as some voice over work, Ward eventually got a break with the acclaimed Italian director Roberto Rossellini, in the early 1970s.
Fred Ward was a highly respected character actor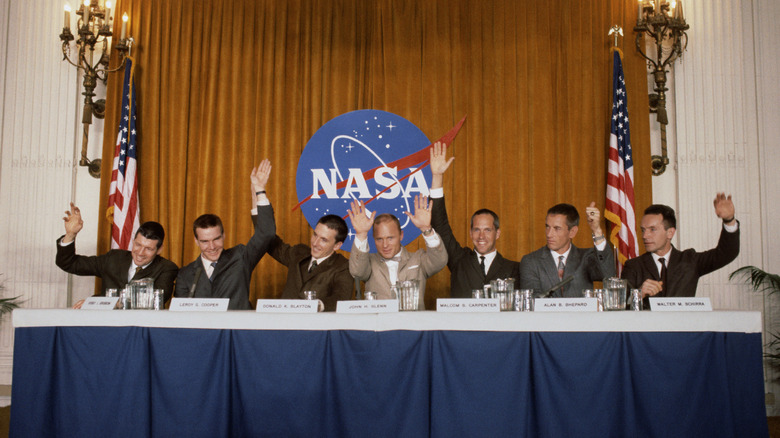 George Rose/Getty Images
Fred Ward made his first appearance in a U.S. production alongside Clint Eastwood and Jack Thibeau in Don Siegel's 1979 film "Escape From Alcatraz" according to NPR. He then went on to one of his defining roles — that of Gus Grissom — in "The Right Stuff" two years later. In the 1990s, Ward won a Golden Globe for his performance in the film "Short Cuts."
Ward's 2022 death was announced by his publicist Ron Hoffman, though no details as far as a location or cause of death were given. Hoffman recounted one of the unique aspects of Ward's career: his ability and willingness to take on drastically different, and at times, challenging roles.
"The unique thing about Fred Ward is that you never knew where he was going to pop up, so unpredictable were his career choices," Hoffman said. Additionally, the announcement of Ward's death indicated that the late actor's wish was for donations to be made to the Boston University Chronic Traumatic Encephalopathy Center (via Variety).