June Preston's Classical Singing Career Began At Only 16 Years Old
A child actress and singer during the 1930s and '40s, June Preston died May 11 at the age of 93, according to her daughter, Sabrina Pires, speaking to The Hollywood Reporter. A soprano noted for her five-octave singing range, Preston switched from screen to stage in the 1950s. From there, she built a career as an opera singer with such notable ensembles as the Metropolitan Opera company, among others. If it weren't for acclaimed classical music conductor Gustave Stern, Preston may not have ever made a name for herself in classical music.
She began acting and singing in movies when she was just 3 years old. She signed a long-term contract in Hollywood at age 7, which was rare for the time. Preston's movie roles included appearances in "Christmas in July" from 1940, alongside Dick Powell and Ellen Drew (via IMDb), and "It Happened One Night" in 1934. Fans of Preston's generation may also remember her brand endorsements for apparel, "June Preston Frocks," which covered everything from toys to swimsuits and undergarments.
Preston was a Meglin Kiddie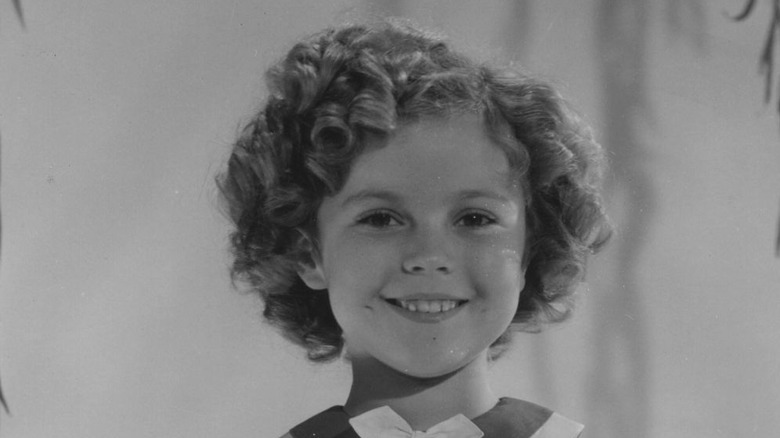 Hulton Archive/Getty Images
Another important period in June Preston's career was when she joined the Meglin Kiddies, a troupe of young Hollywood singers and dancers in which Preston honed her skills prior to the age of 16. The wildly popular Shirley Temple (pictured) — with whom Preston was considered a rival —  was also a Meglin Kiddie, as were other young stars from that period like Judy Garland and Andy Rooney (via IMDb). During this time, Preston earned roles in such films as "Our Gang Follies" in 1938, and she also sang, danced, and performed at Wadsworth Theatre in Los Angeles (via The Hollywood Reporter). 
Child stars who find success early on in their life, such as June Preston did, sometimes struggle to find work as they grow older, as Hollywood notes. Preston was born and raised near Seattle, Washington, where she returned after her career in Hollywood. Another major force in classical music, German conductor Gustave Stern, who died in 1990 at the age of 89, also lived in Seattle at that time (via Seattle Times). Through Stern, Preston earned her second act.
Preston toured the world as an opera singer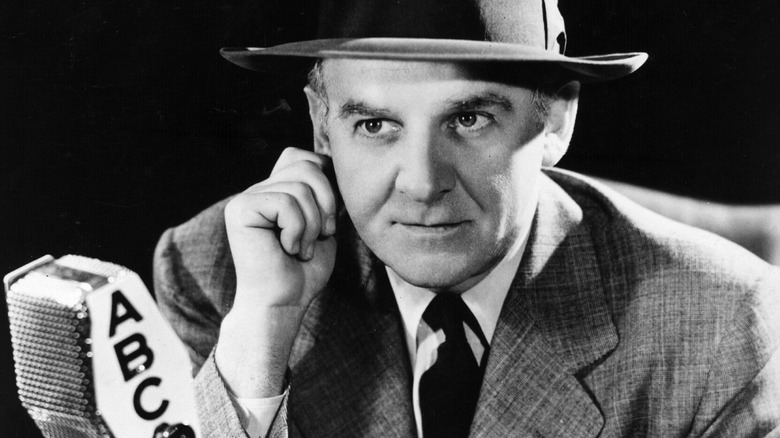 Keystone/Getty Images
Preston's Hollywood acting career all but burned out by the time she turned 15, with her final film role in "Happy Land" from 1943, according to via IMDb. Life as a Meglin Kiddie would not be Preston's only formal education in music. She also studied music at Seattle University, then Seattle College (via Scholar Works), and she graduated from West Seattle High School, as Outsider explains. It was also around this same time that Stern heard Preston sing. With Stern's assistance, and her own hard work, Preston — dubbed at this point "The Golden Voice," with an endorsement from Coca Cola — toured the world with some of the world's greatest ensembles, as Outsider reports.
At 24, June Preston sang lead in the Puccini opera "La Bohème." Influential broadcast journalist Walter Winchell (above) was among her biggest fans in this period. In keeping with her career in classical music, Preston married Belgian concert violinist Saul Höuben, after which Preston retired from touring to work full-time as a mother. In 1996, Preston was inducted in the West Seattle High School Hall of Fame. She came out of retirement only once, in 1994, after retiring from singing for good in 1990 (via IMDb). Preston had lived with dementia for several years before her death, per The U.S. Sun, and died in a nursing home in Montclair, New Jersey. A private memorial will be held for Preston in Hollywood (per Outsider).