The Most Unique Bars We All Want To Party In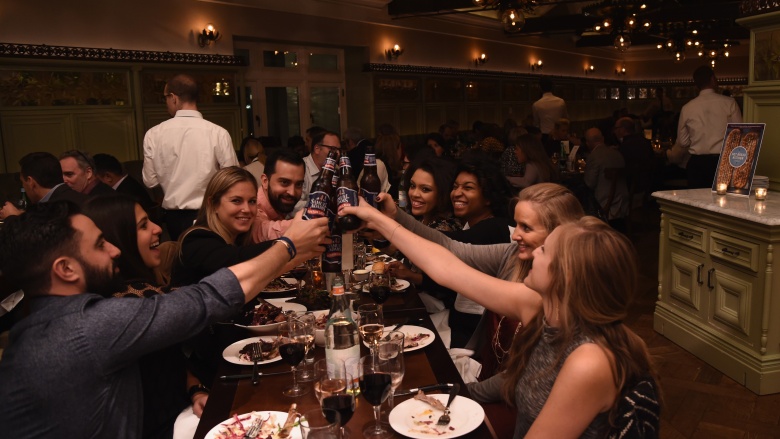 Getty Images
Sick of your lame local pub? Itching to travel somewhere new? We've found a few bars located around the world that will make your favorite pint of Guinness inside your favorite local dive bar look like, well, a dive bar. Prepare to get drunk with an overwhelming amount of excitement.
American Bar - London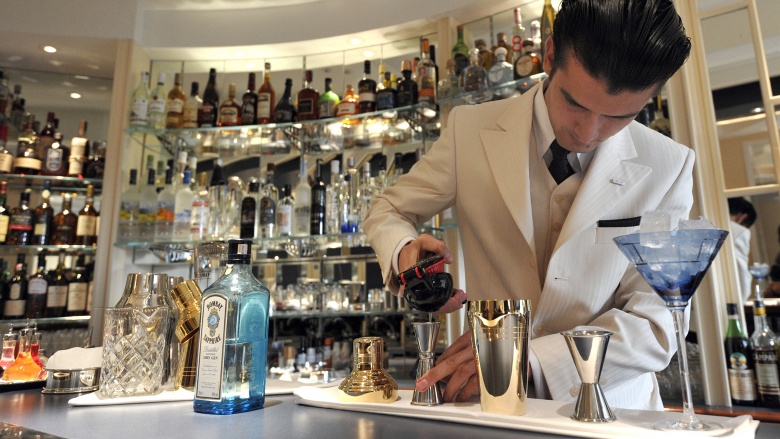 Getty Images
Americans traveling overseas may initially be turned off by a bar named after its home turf. But London's American Bar, located in the swank Savoy Hotel, is worth checking out for its history alone. According to the bar's website, one of American Bar's most popular cocktail, the Hanky Panky, dates all the way back to 1903, thanks to a female bartender named Ada 'Coley' Coleman. If the year 1903 sounds a little too modern for you, you can sample cocktails that date all the way back to 1889. It's a must-stop for any American tourist. Just don't bring up that whole Revolutionary War thing.
Northern Lights Bar - Iceland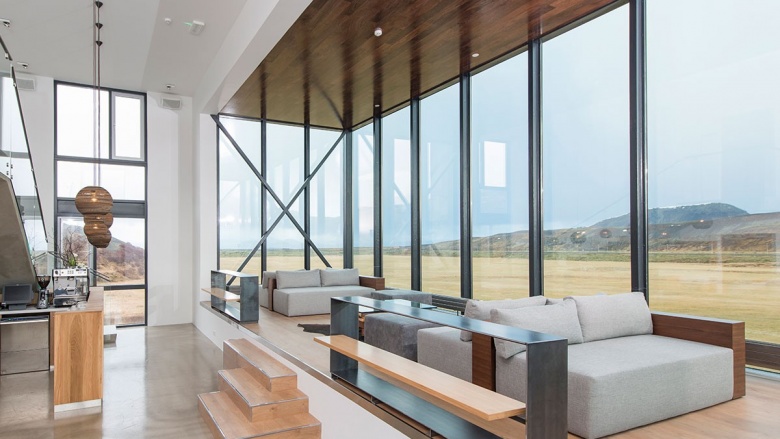 Sometimes, it's the view that makes a bar truly worth visiting, not just the drinks. Such is the case for the bar inside Iceland's stunning ION hotel, located less than an hour away from Reykjavik. The bar itself is called the Northern Lights bar, which pretty much tells you what you're going to get. But that hasn't stopped patrons' jaws from hitting the floor when they actually see the real Northern Lights from the bar's floor-to-ceiling glass windows. Seeing one of the Seven Wonders of the Natural World with a cocktail in hand? It certainly beats asking locals whether or not they've ever met Bjork.
The Dead Rabbit - New York City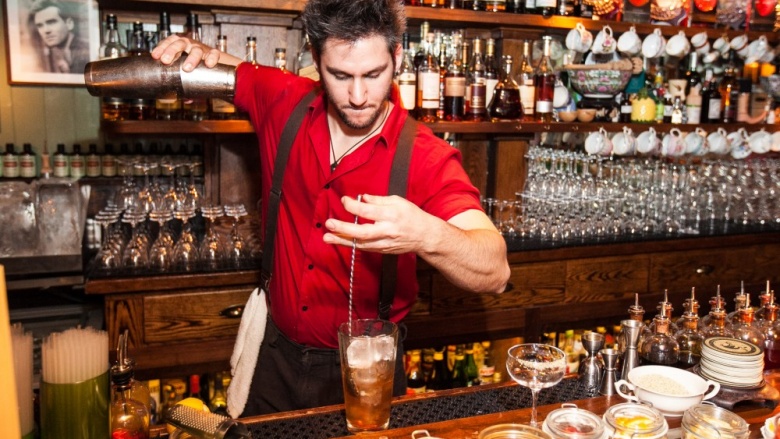 In June 2015, New York City's famous multi-level bar The Dead Rabbit took home two coveted prizes at the ninth annual Tales of the Cocktail's Spirited Awards: World's Best Bar and World's Best Cocktail Menu, respectively. Does the bar actually live up to the hype? While its location—the Financial District—may cause a hipster's nose to hit the ceiling, it's hard to resist the insanely delicious cocktails located in The Taproom, or the famous communal punch bowl upstairs. For a bar named after a dead animal, it's certainly full of life.
Artesian - London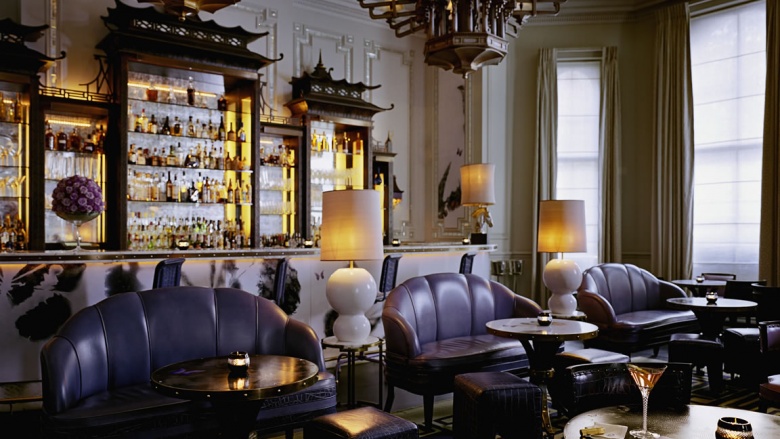 The World's 50 Best Bars ranked London's Artesian at number one for the fourth-consecutive year on its annual list. According to The World's 50 Best Bars website, the Artesian took home the coveted title for its Grade-A service. "No matter who you are, or what you're trying to squeeze into your handbag, you are made to feel special at Artesian," the website writes. Of course, the cocktails are supposed to be amazing, as well, especially on the bar's relatively new, hashtag-friendly Surrealism menu. On the list: the Snake Charmer #FeelingAdventerous, which mixes Carrot, Sesame, Elderflower and Orange Blossom; the Anti Hero #FeelingLikeaRock, which has everything from Don Julio Reposado to Gentian; and the Your Room, Or Mine? #FeelingALittleGuilty, which pretty much says it all. #Awesome.
Sky Bar - Bangkok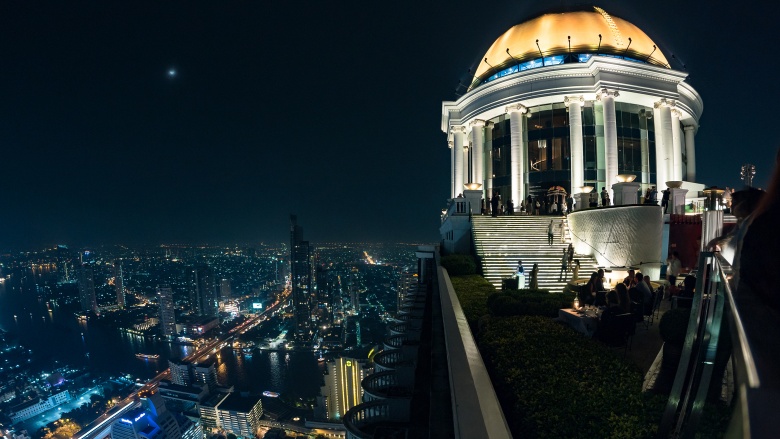 If you're looking for a legitimate view of a skyline, look no further than Bangkok's Sky Bar. Soaring 820 feet above ground level, Sky Bar lives up to its name with its stunning panoramic views and equally rave-worthy cocktails. According to the bar's website, the New York Times declared that Sky Bar has "the most stunning rooftop bar you'll ever see." Based on the pictures alone, we can only imagine.
HR Giger Museum - Switzerland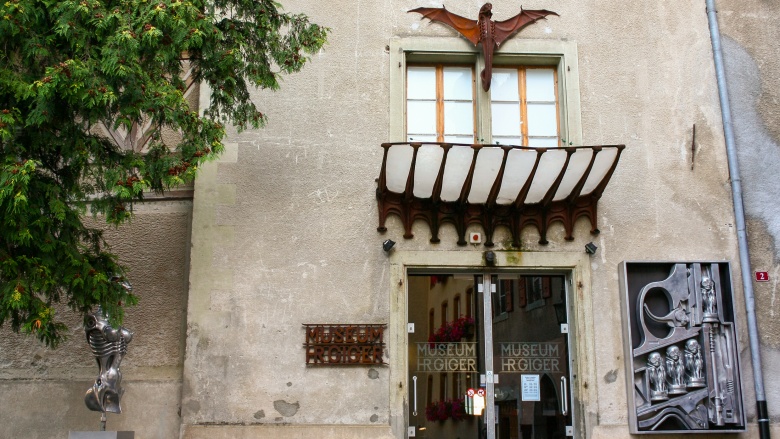 Going to a bar that's known colloquially as 'The Skeleton Bar' may not exactly sound like the best night on the town. But the HR Giger Museum in Gruyères, Switzerland is certainly a sight to behold for its wacky-good decor. The ambiance is a bit like the Cantina in Return of the Jedi, only if the Cantina was somehow swallowed whole by a Tim Burton-directed movie of Moby Dick. Yeah, that sounds kind of gross; but after a few drinks, you probably won't even notice the skeletal chair you're sitting in.
Subsix - Maldives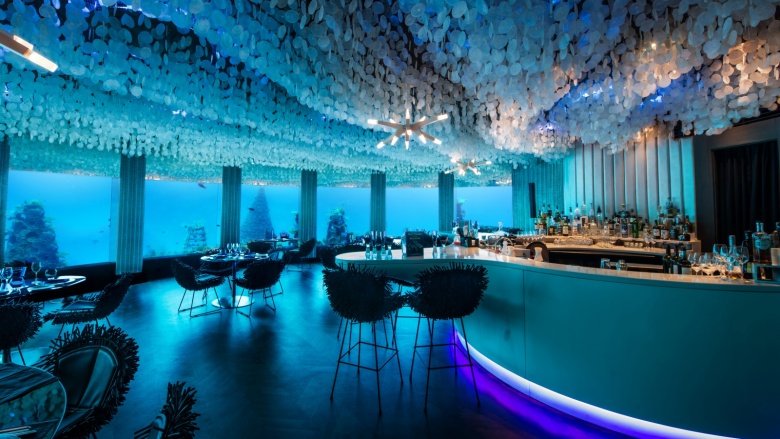 If you consider The Little Mermaid to be your all-time favorite Disney movie, you'll probably want to check out Subsix, located just off the coast of the Maldives. The bar is cool for a number of reasons, but mainly for being the world's first-ever underwater nightclub. Yep, this one can be found 20 feet below the Indian Ocean, where it offers insanely cool access to all the cool creatures who swim in its waters. It's pretty much like taking a guilt-free trip to Seaworld, with the added bonus of cocktails.
Baobab Tree Bar - South Africa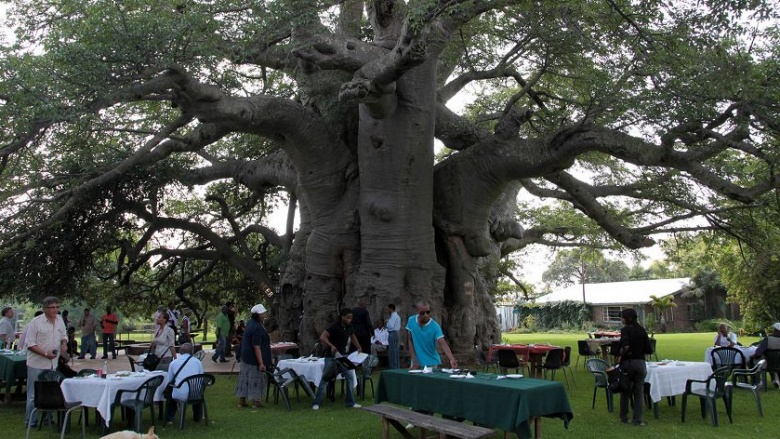 Located in the Limpopo Province of South Africa, the Baobab Tree Bar is pretty self-explanatory, and yet totally awesome. The reason: the tiny, exclusive bar has been housed inside a 6,000-year-old tree since it first opened for drunken, crazy business in 1933. According to reports, only 15 people can be in this bar at a time, as it's just 13 feet high and 108 feet in circumference. So, you'd better arrive early. Damn. And here we thought our childhood treehouse was actually cool.